Homeownership Rate Steadies as Sellers See More Profits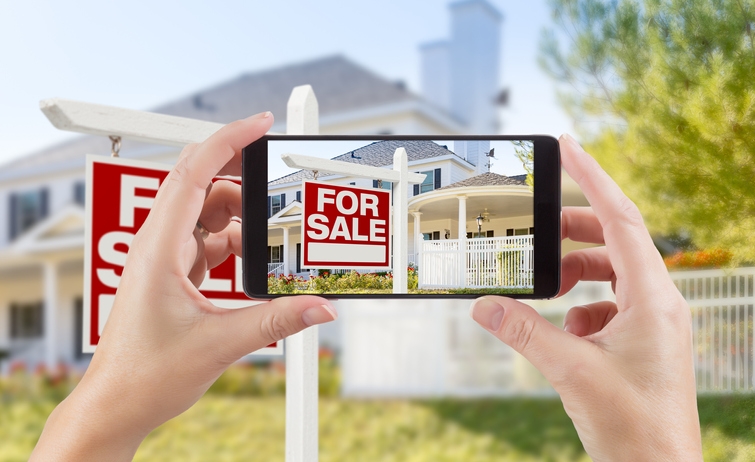 Today's housing data finds the homeownership rate remaining at the same year-over-year level while more home sellers enjoy bigger profits for their listings as mortgage rates inch up.
The homeownership rate in the first quarter of this year was 64.2 percent, according to U.S. Census Bureau data. This is virtually unchanged from the rate in the first quarter 2018 and is 0.6 percentage points lower than the 64.8 percent rate in the fourth quarter of 2018. 
During the first quarter, approximately 87.9 percent of the housing units were occupied and 12.1 percent were vacant. Owner-occupied housing units made up 56.5 percent of total housing units, while renter-occupied units made up 31.4 percent of the inventory. The homeownership rate was highest in the Midwest (68.2 percent), followed by the South (66.2 percent), Northeast (60.7 percent) and the West (59.8 percent), with the highest rates among householders ages 65 years and over (78.5 percent) and lowest for those householders under 35 years of age (35.4 percent).
In other housing industry news, ATTOM Data Solutions reported that homeowners who sold in the first quarter realized an average price gain of $57,500 since purchase, representing an average 31.5 percent return on the purchase price. Homeowners who sold in the first quarter had owned an average of 8.05 years, down slightly from a record-high average homeownership tenure of 8.17 years in the fourth quarter of 2018 but up from 7.75 years in the first quarter of 2018. Homeownership tenure averaged 4.21 years nationwide from the first quarter of 2000 through the start of the Great Recession in the third quarter of 2007.
"We are starting to see homes sales prices and profit margins softening for the nation, and the average homeownership tenure did see a slight dip from last quarter," said Todd Teta, Chief Product Officer at ATTOM Data Solutions. "However, home prices are still above pre-recession peaks in 59 percent of local markets, and as the buying season starts to kick into gear, the next few months may provide even more answers to the question of whether a lasso is indeed around the market or if the recent trend is a temporary bump in the ride."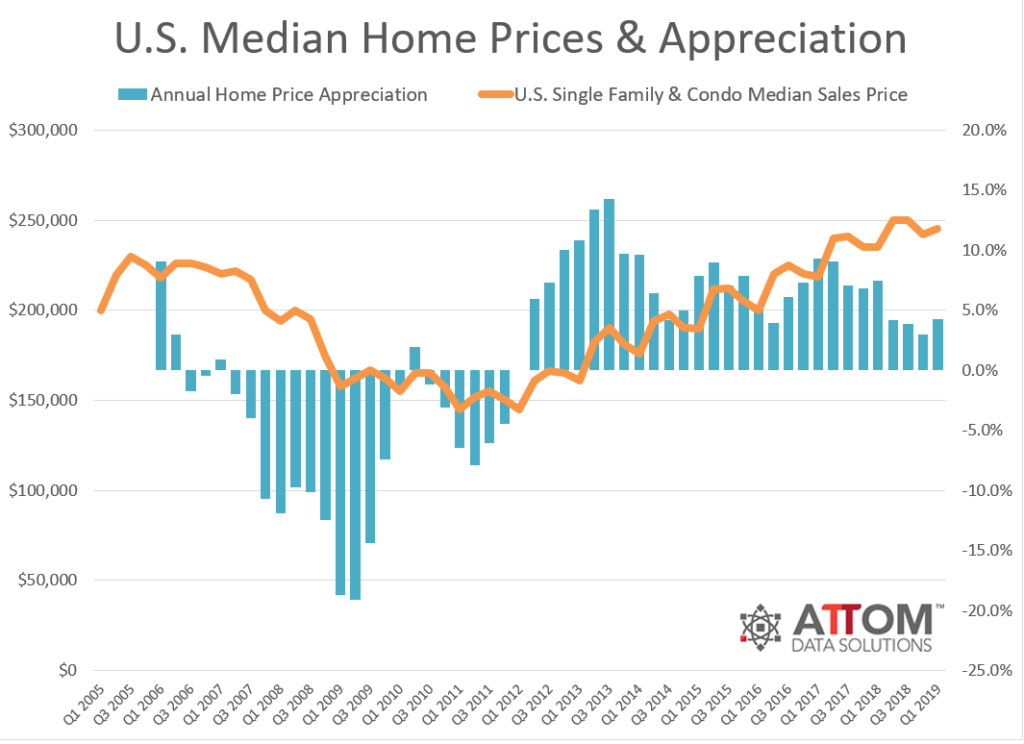 As for those in search of new residence, Freddie Mac reported the 30-year fixed-rate mortgage (FRM) averaged 4.20 percent for the week ending April 25,
up from last week
when it averaged 4.17 percent. The 15-year FRM this week averaged 3.64 percent,
up from last week
when it averaged 3.62 percent. And the five-year Treasury-indexed hybrid adjustable-rate mortgage (ARM) averaged 3.77 percent,
down from last week
when it averaged 3.78 percent.
"Despite the recent rise in mortgage rates, both existing and new home sales continue to show strength–indicating the lagged effect of lower rates on housing demand," said Freddie Mac Chief Economist Sam Khater. "This, along with improved affordability, should push housing activity higher in the coming months."