Builder Confidence at Seven-Month High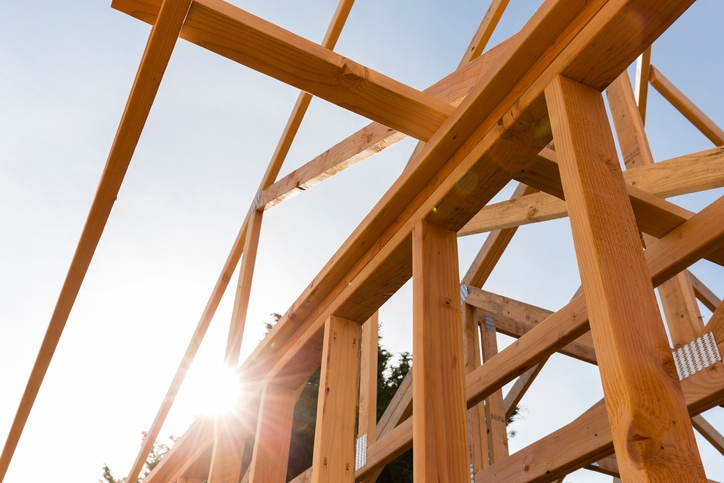 Builder confidence in the market for newly-built single-family homes took a three-point rise to 66 in May, according to the latest National Association of Home Builders (NAHB)/Wells Fargo Housing Market Index (HMI) data. This marks the highest level of confidence since October 2018.
All the HMI indices posted gains in May: The index measuring current sales conditions increased by three points to 72, the component gauging expectations in the next six months inched up by one point to 72 and the metric charting buyer traffic saw a two-point rise to 49. Looking at the three-month moving averages for regional HMI scores, the Northeast posted a six-point gain to 57, the West increased two points to 71, the Midwest gained one point to 54, and the South rose a single point to 68.
"Builders are busy catching up after a wet winter and many characterize sales as solid, driven by improved demand and ongoing low overall supply," said NAHB Chairman Greg Ugalde, a home builder and developer from Torrington, Conn. "However, affordability challenges persist and remain a big impediment to stronger sales."
But for those seeking newly-built homes, the search required more determination. The BuildFax Housing Health Report for April found single-family housing authorizations decreased by 8.23 percent year-over-year. The existing housing maintenance volume increased by 2.45 percent from one year earlier and the existing housing remodel volume dropped by 0.95 percent over the same period.
"Declines in single-family housing authorizations and maintenance activity have moved in unison for five months," said BuildFax CEO Holly Tachovsky. "This April, we're starting to see a split emerging with a rise in maintenance activity. While there is always a spotlight on new construction, maintenance is also a must-watch indicator–it reflects the health of the existing housing stock, which comprises 90 percent of all U.S. properties. This month's maintenance gain is a positive sign amidst a housing slowdown and we'll be watching whether this activity remains stable over time."