Trump Questions if Fed Chief Powell is "Enemy" to Nation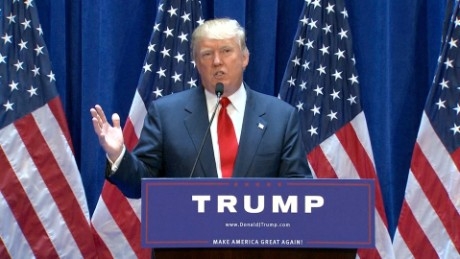 President Trump focused his harshest criticism to date at Federal Reserve Chairman Jerome Powell, questioning whether Powell was a greater threat to the national economy than Chinese Xi Jinping.
In a series of tweets today, the president bemoaned, "Our Country has lost, stupidly, Trillions of Dollars with China over many years. They have stolen our Intellectual Property at a rate of Hundreds of Billions of Dollars a year, & they want to continue. I won't let that happen! We don't need China and, frankly, would be far better off without them."
But Trump then turned his ire to Powell, whom he
appointed to run the central bank
. Trump has repeatedly blamed the Federal Reserve for stifling the economy, and openly pondered whether Powell's leadership was worse for the country than any threat from China.
"As usual, the Fed did NOTHING!" he tweeted. "It is incredible that they can "speak" without knowing or asking what I am doing, which will be announced shortly. We have a very strong dollar and a very weak Fed. I will work "brilliantly" with both, and the U.S. will do great. My only question is, who is our bigger enemy, Jay Powell or Chairman Xi?"
Powell did not offer any immediate response to the president's comments.