Top Three Reasons Why Technology Shouldn't Replace a Loan Officer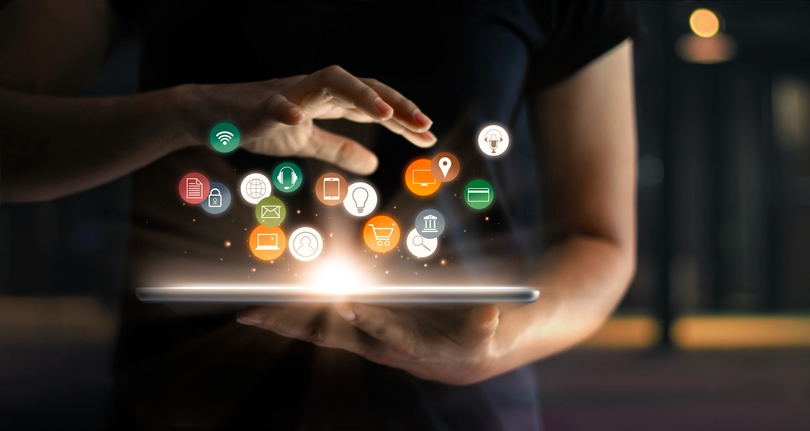 The mortgage and financial services industries are in the midst of a dramatic technological revolution, thanks to automation, machine learning processes, and the emergence of the digital mortgage. Applications that were done entirely on paper just a few years ago are now able to be completed on a smartphone by a consumer sitting on a park bench, on a lunch break, or at home relaxing on the couch.
Despite the benefits that both consumers and originators have experienced through new and better technologies, there exists a latent fear within some loan officers–a concern that the utility of this great technology will soon eclipse their own, leading to the extinction of the originator. It is a fear that is not without basis–recent studies suggest that well over one million financial services jobs could be lost to automation and technology in the next 10 years alone. Beyond the increasing capability of some technologies, the future cost of electronic systems versus humans does not exactly tilt in favor of our own species. Just look at what is happening to many food service positions. Kiosks at fast-food eateries, and table-top tablets at sit-down restaurants are already beginning to replace many serving/cashiering jobs. Ordering a pizza can now be done through an app, complete with any customizable options necessary.
What does that mean for originators?
Is buying/selling or refinancing a home as simple as choosing a crust or picking toppings for a pizza? Can it really be boiled down to a series of apps and back-end systems? I think the simple answer is no, and I am convinced that there are at least three solid reasons why no amount of technology can replace a skilled loan officer.
 
1. Loan officers are problem-solvers
As any loan officer or originator can attest, much of the day-to-day job consists of solving problems, putting out fires and ensuring that customers are taking positive steps towards their destination, whether it be a simple 30-year fixed-rate for a 780 FICO borrower with 20 percent down, or a jumbo non-QM loan for a self-employed borrower with a recent bankruptcy. The problem-solving isn't always mathematical. Often, it's a communication issue between agents or an employer not responding about a verification. That is the sort of task that a competent loan officer will always be able to do better than the best AI or automated system. Those are "people problems," and they need people-focused solutions. Additionally, many problems require not just solving, but an originator committed to advocating for their borrowers. That means being willing to go above and beyond to assist borrowers–calling in support from other departments, finding creative solutions, and picking up the phone to talk to underwriters, compliance, appraisal, title, escrow, real estate agents and more. In my many years as a loan officer, I've found that this kind of commitment and "hustle" to get the job done is what separates successful, long-term professionals from those who are just out to make a quick buck.
A loan officer who has a personal connection or takes the time to communicate with a customer should understand their specific needs, so they can precisely tailor a mortgage. As helpful as many online/app-based mortgage applications are, they will never provide all the detail you need, particularly the hidden or "bubble" questions. For example, a borrower reaches out to lender because their mortgage is past due, thanks to an unexpected expense, such as funeral costs. There are so many things that a borrower needs to communicate to a lender–not just what they want, but why they are doing something, including any timelines or relocation concerns to keep in mind. Today's borrowers are more complicated than ever before, thanks to rising self-employment and the "gig economy."
One of the big benefits of having a loan officer is the expert counsel that they provide to their customers. While the aforementioned borrower with spotless credit and a large downpayment may not necessarily need much in the way of counsel, many customers need the advice and care that isn't available through an algorithm. No automated system can provide the kind of nuanced assistance that the job requires. Ask yourself what "digital solution" helps with these common scenarios:
 
►Loan officer suggests that a client increase his/her creditworthiness by paying off multiple credit cards and putting less money down
►Walking the customer through the pros/cons of having a family member co-sign on a loan
►Client has a very low score–instead of a simple rejection, the savvy loan officer responds with "You currently have a 460 FICO score, but let's talk once a month until you get your credit score up and eventually, maybe two years down the road, you can be a customer."
 
2. Still in demand: The human touch
The hype surrounding new mortgage technology may make it easy to think that borrowers are demanding to turn the mortgage process into something as simple and straightforward as ordering a pair of socks on Amazon.com, but don't be fooled. While borrowers are certainly demanding that their lenders utilize and embrace new technology, they also want and need the human touch that only a live loan officer can provide. They know that purchasing a home isn't like ordering a $12 pizza–it's likely the largest and most significant financial transaction of their lives. Even the much-vaunted digital application isn't a panacea. Mortgage tech giant Ellie Mae found some surprising facts about consumers and online applications in their annual Borrower Insights Survey: "The survey showed that when borrowers fill out online applications, it is common for them to abandon the process or take multiple sessions to complete it. About one-half that have used an online mortgage application finished in one sitting. About one quarter of those that have used an online mortgage application started the application online but did not finish it online." To me, that reveals that many borrowers want more communication, more input, to learn about options, get advice–not something that can be done with a chatbot.
In fact, Ellie Mae's 2018 survey showed that Millennials were not only the most likely to use technology in their mortgage journey, but they were the most likely to say that more face-to-face interaction and increased communication would have improved the mortgage experience. Remember, most borrowers are unfamiliar with the mortgage process altogether, and many homebuyers are making their first purchase. Good loan officers find that there's an emotional connection when you speak to a borrower, as you work to understand their hopes, dreams and needs, and how you can help them achieve their goals.
 
3. Tech tools are just that–tools
Instead of feeling anxious or viewing new technology as a threat, loan officers should see it as an opportunity. Remember that these innovations and technologies are simply tools. Ignored or not embraced, they are wasted, but wielded properly by a smart loan officer, they create powerful new opportunities that can grow your business. Making that personal connection with a borrower is key to not only a successful transaction, but making the borrower a customer for life. In addition to face-to-face interaction, utilizing social media platforms and automated marketing systems is a great way for loan officers to extend their reach more efficiently. In particular, I've found that simply running ads doesn't get the job done with today's consumer, who is bombarded with 4,000-10,000 ads a day. However, posting a short video with a helpful tip or quick insight on the latest housing data or rate change is an effective attention-getter, and provides valuable content to the prospect and gives me instant credibility. Video and social media is also a great way to stay in front of your existing customers, building on that personal connection and trust that leads to the next loan or referral.
While predicting the future, particularly the future of technology, is an uncertain business, I am confident that as long as mortgage borrowers have problems to solve and see the value in human interaction and connection, loan officers will always have a place in the industry. Not competing with technology, but employing technology to help their customers and reach their own professional goals.
---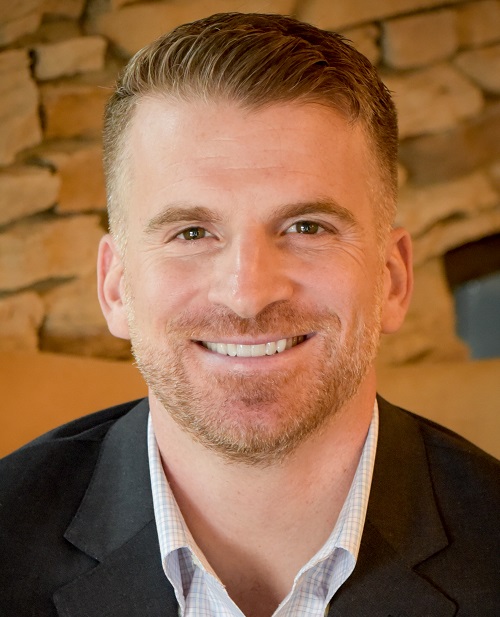 Michael Cornachio (NMLS #287174) is a branch manager at Castle & Cooke Mortgage LLC (NMLS #1251), one of the nation's leading independent mortgage lenders with locations across the United States. He has been a loan originator since 2002. He can be reached by e-mail at

[email protected]

.
---
This article originally appeared in the July 2019 print edition of National Mortgage Professional Magazine.