Guild Giving Foundation Golf Fundraiser to Benefit San Diego Area Charities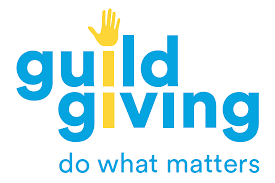 The Guild Giving Foundation, a non-profit organization created by Guild Mortgage to deliver on its commitment to building relationships and strengthening communities, will host its third annual
Charity Golf Tournament & Dinner Social
, Thursday, Oct. 3 at the Rancho Bernardo Inn.
The 2019 fundraiser will include a golf tournament, auction and dinner social, with proceeds benefiting three local charities: Monarch School, Urban Corps of San Diego County and Home Start.
The event has sold out in its first two years and raised close to $500,000 for important causes such as homelessness and education for disadvantaged youth. Featured auction items and prizes have included vacation packages to Ireland, Spain, Mexico, or Hawaii, a four-night stay at a private residence in Lake Tahoe, a Colorado ski package, the opportunity to throw out the first pitch at a San Diego Padres game, and a firefighter experience package that included a ride on an engine and dinner at the station.
Guild's Charity Golf and Social raised more than $300,000 in 2018, including more than $70,000 from the event's 'Make a Difference' live auction. The amount raised resulted in donations of $100,000 each to Monarch School, Urban Corps of San Diego County and Home Start.
"We are committed to giving back to our local communities across the country and are pleased with the growing participation we've had for this event in San Diego," said Mary Ann McGarry, president and CEO of Guild Mortgage. "We have been fortunate to have key sponsors and people throughout the community join us in supporting the important work being done by the Monarch School, Urban Corps of San Diego County and Home Start. We were very successful in our second year and hope to raise even more money for these great organizations with this year's event."
The Monarch School has served San Diego for nearly three decades, evolving from a one-room education center to a comprehensive K-12 school dedicated to educating homeless youth. Urban Corps of San Diego County has established a unique work-learning program that allows youth to finish high school while earning a paycheck, learning real-world job skills and giving back to the community. Home Start provides services to women and children living in poverty who require immediate, comprehensive housing and supportive services to ensure their safety and healthy development.