New Home Sales on the Rise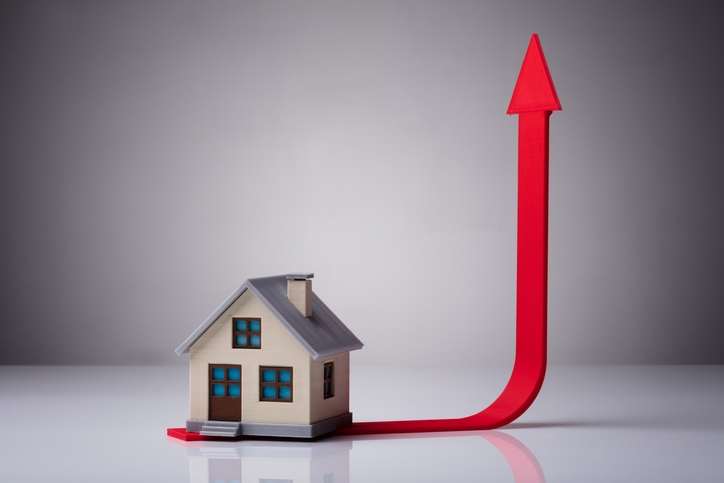 Sales of new single-family houses in August were at a seasonally-adjusted annual rate of 713,000, according to new data from the U.S. Census Bureau and the Department of Housing and Urban Development.
Last month's sales
transactions were 7.1 percent above the revised July rate of 666,000 and 18 percent above the August 2018 estimate of 604,000.
The median sales price of new houses sold in August was $328,400 and the average sales price was $404,200. The seasonally-adjusted estimate of new houses for sale at the end of August was 326,000, which represents a supply of 5.5 months at the current sales rate.
Industry reaction to the data was both positive and cautious.
"The outlook for new home sales is largely dependent on the amount of new construction being built, and the demand for new homes," said
First American Financial Corp.
Deputy Chief Economist Odeta Kushi. "Demand for new homes remains strong as household formation continues to grow, and purchasing power is buoyed by low mortgage rates and rising household income. The lack of existing homes for sale nationwide to meet this demand is supportive of new construction. Indeed, you can't buy what's not being built. The 18 percent year-over-year growth in new home sales in August is a reflection of this dynamic. And the good news is that the growth in both housing starts and permits in August is a sign of more new home sales to come. In a market with low mortgage rates and a healthy labor market, if you build it, they will buy it."
George Ratiu, senior economist at
Realtor.com
, also noted the role of new construction (or the lack thereof) played in the data.
"Lower mortgage rates enticed move-up buyers to celebrate summer in a new home," Ratiu said. "Sales of new homes rode a rising wave of consumer optimism, reaching 713,000 in August, up 7.1 percent from July and a sharp 18 percent higher than last year's pace. The momentum was noticeable in the West and South regions. However, sales of entry-level homes, priced below $200,000 accounted for only 10.0 percent of total, as builders remained focused on the upper end of the market. As builder optimism reached for long-term highs in August, costs of construction remained an ongoing issue. The inventory of affordable new homes is likely to remain constrained this year. With demand for housing robust, and a high-end market becoming saturated, we can expect a trickle-down effect. Sales of homes in the $400,000–$749,000 range picked up the pace in August."
"Demand for new homes is strong and builders are pulling out all the stops to capture market share," Wolf said. "We are seeing denser communities, smaller homes, and more attached product come online to meet entry-level demand. Buyers overwhelming prefer new homes to resale, but the problem throughout this cycle has been affordability. With mortgage rates sub-4 percent and the price spread between new and existing homes tightening, the value equation is now there in the new home market. Housing's problem today is supply. With land, labor, and commodity prices rising, builders are scrambling to figure out the best way align supply with demand."