The Most Expensive ZIP Code for Renters Is …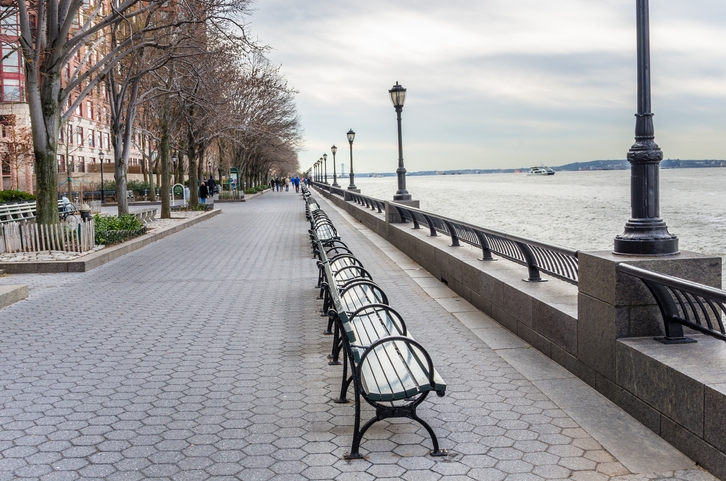 Seven of the 10 most expensive ZIP Codes for renters are in Manhattan and the other three are in California, according to new data released by
RENTCafé
.
Manhattan's Battery Park City, with the Zip Code 10282, topped the list with a monthly average rent of $6,211, up 12.1 percent from one year earlier. RENTCafé researcher Sanziana Bona observed that the "riverside neighborhood is seeing a tremendous increase in demand after getting a slew of high-end restaurants and big-name luxury retailers in the past few years."
Manhattan's 10013 (Tribeca) and 10023 (SoHo) ranked second and third with average rents of $5,327 and $5,053, respectively. California occupied the fourth, fifth and sixth rankings with Los Angeles' 90024 ($4,994) and 90048 ($4,896) and San Francisco's 94105 ($4,858). Manhattan ZIP Codes took up the remainder of the top 10 and nine additional spots in the top 20 rankings.
Separately, the newest HotPads Rent Report found the nation's median rent is $1,560 a month, up 3.2 percent from a year ago, with rent prices now appreciating at about the same annual rate since March 2019.
"The rental market is being pulled in several directions right now," said Joshua Clark, economist at HotPads. "Some of the hottest markets have hit their turning point after a year or more of increases, while other areas are steadily on the rise, causing appreciation to stall on a national level. However, this push-and-pull effect is likely temporary. Demand in the rental market typically slows in cooler months, while low mortgage rates may encourage more renters to buy–together, these factors could lead to a slower rental market throughout the remainder of 2019."