NMP's Legends of Lending: IMPAC
The 1990s was a heady time to be in the U.S. mortgage lending business. Executives working back then witnessed the run-up to the historic refinance boom that would see more than triple the annual volume of home loans written. By the turn of the century, the industry was on fire, fueled by borrowers who previously had no hope of getting financing through traditional agency channels.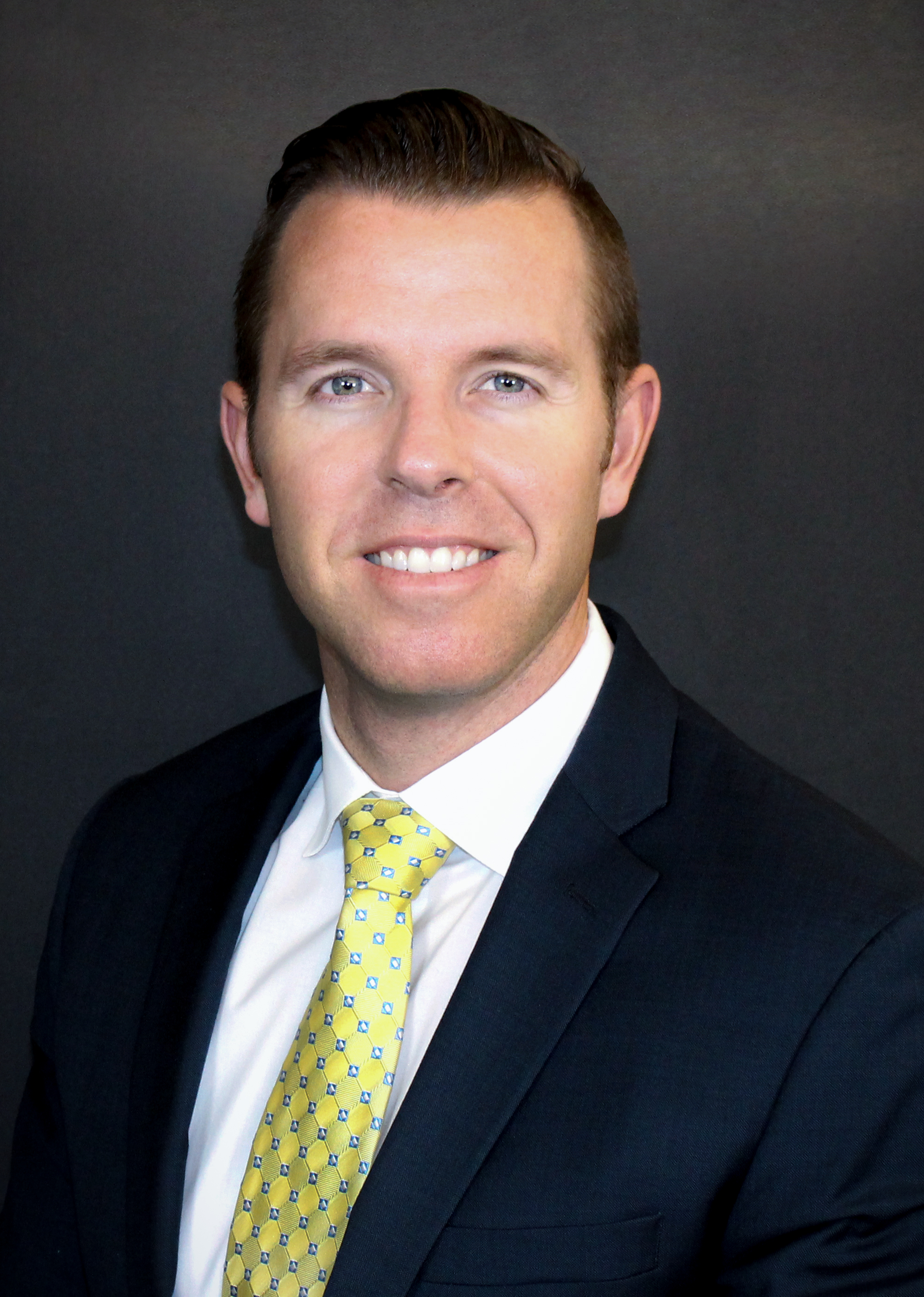 Most of those companies are gone now, and like London, Paris and Rome, new things have been built upon their ruins. But there is one company that was a leading lender in those days and is still with us today, stronger than ever.
That company is this month's Legend of Lending:
IMPAC Mortgage Holdings Inc.
and its TPO subsidiary IMPAC Mortgage Corp. Wholesale & Correspondent. We spoke to Ryan Carry (pictured right), IMPAC's vice president of national TPO sales, about the company's history and what it's offering brokers and sellers for mortgage borrowers today.
 
Strength built on historic performance
IMPAC has been a publicly traded company since 1995. Prior to the crash of 2007-08, the company had originated $90 billion worth of home loans, many to ALT-A borrowers, consumers with good credit but who did not fit the specific approval requirements of the agencies.
While the crash was a very difficult time for everyone working in this industry, Carry said the strength of his company along with good leadership allowed it to persevere.
"We stayed alive and kept the lights on," he said. "That's a big deal and I have a lot of respect for company leadership. To my knowledge, IMPAC was the only non-bank, ALT-A lender that survived."
No one was thriving in the years just following the crash, but IMPAC was working to bring back its third-party origination (TPO) business as early as 2011. By 2014, the company had officially re-launched its line of non-agency loan products, but this time following industry convention by referring to them as non-QM.
"It was good timing," Carry admits. "At the time, there were only a few players that were offering non-QM products to brokers. Many of the firms in the business today weren't even off the ground yet at that point."
Building a new business on the ruins of the old non-agency business of the past might seem like a complex and dangerous proposition to some. After all, the storied loans of the past have been blamed for the crash that ultimately led to the foreclosure crisis.
Carry maintains that the non-QM products his company offers today bear little resemblance to the pre-crash products offered in the past.
"Non-QM loans are often merged in with what we used to refer to as sub-prime. These are not the same products. We serve a different market," he said.
The weighted average FICO score for IMPAC's Non-QM borrower is 731. The weighted, round the belt LTV is roughly 68-71 percent, depending upon the month and day. In addition, Carry says the assets and reserves these borrowers bring to the table are typically substantial. All of this leads to excellent credit profiles for these borrowers.
 
Powering brokers with non-QM product
Carry says IMPAC entered the market with four main products, a full doc non-QM loan; a bank statement product; an investor cash flow product; and a loan product underwritten with the borrower's liquid assets in mind. Since then, Carry says all of its products have evolved.
In 2014, Carry says that less than five percent of the TPO platform's loan volume came from its non-QM loan products. Today, more than 90 percent of its volume comes from these products, with its bank statement product among the most popular due to its benefits for self-employed borrowers.
"That's where we see the opportunity today," Carry said. "And not just for today. We see at least a five-year window of big growth in the non-QM space. So, that's what we're paying attention to."
But that's not all Carry says IMPAC is paying attention to right now. He and his company are also focusing on the broker community.
"I think the quality of the brokers working in the industry today is extremely high, which gives the borrower all the more reason to work with them," Carry said. "That works out well for us because we've always been extremely supportive of the brokers we work with in our wholesale business."
Carry finds it ironic that in the days following the crash, many blamed brokers for the problems that led to the crisis. Today, with more professional broker shops rising up, it has become clear that these professionals are well-educated and very smart about the partners they choose. Part of this is evolution, but Carry believes that many of the brokers working today have always been consummate professionals.
He knows this because he says many of the brokers the company works with today are well aware of the legacy behind the IMPAC name. "This isn't our first rodeo," Carry said. "Not for the TPO business nor non-QM lending."
Carry says IMPAC plans to be very successful selling non-QM loan products through its wholesale and correspondent channels because the company understands that service and execution is paramount. The brokers it works with are well aware of the company's dedication to these ideals.
"The sophistication of the modern broker is extremely helpful for us," Carry said. "The nature of these non-QM loan products is that they are specifically designed for those borrowers who do not typically qualify for agency loans. They therefore require a certain level of competence to execute on. Our broker partners provide that."
It's clear that the success of IMPAC is due, at least in part, to the quality of the broker community that it serves through its wholesale channel. For many brokers, that's a two-way street.

The right partner for today's mortgage brokers
Carry told
National Mortgage Professional Magazine
that IMPAC sees a great opportunity in the market today for brokers who are capable of presenting non-QM loan products to their borrowers. Those who do will need a capable wholesale lending partner.
"If your borrower is trying to qualify for a bank statement loan, you need a lending partner who will assist you in getting that loan done in a timely manner," Carry said.
Beyond that, he said IMPAC provides training to brokers to help them identify pitfalls and find opportunities when pre-qualifying their borrowers. These are not qualifying mortgages that you can just throw into a GSE system and expect to get approval and pricing back, he said. This comes down to actual work to get the loan done.
"This is a big focus for us and it's helpful that our broker base is extremely good at what they do," Carry said. "It is obviously helpful for their relationship, both with us and their borrowers."
This is fortunate, Carry said, because more borrowers than ever are preferring to use products like IMPAC's bank statement loans to establish income from business or investor cash flows, rather than trying to make themselves look like traditional borrowers.
When it comes to investors, they don't want their lender to tell them how many properties they can own. IMPAC currently works with some sophisticated investors who own 50 properties or more. In the past, these true investors were limited to hard money loans or self-financing. Today, they have a better option.
These borrowers represent a great opportunity for empowered mortgage brokers who are willing to learn about the complexities of non-QM lending. Carry says IMPAC makes that easy.
IMPAC can onboard a new broker in 72 hours. Once they receive the broker package back, a broker can be submitting loans within three to five days.
But, Carry says, his company won't just sign up a broker and then forget them. The firm offers a lot of support to help brokers get up to speed with the lender's products.
"We've been at this for quite a while," Carry said. "In addition to providing training, we also provide free marketing materials they can use and we host frequent Webinars."
Carry said, IMPAC is willing to partner with brokers. One example he cited was a broker who wanted to expand its business in the real estate community by forging stronger relationships with Realtors.
"It's not uncommon for our account executives to go out and partner with brokers, giving presentations to the general public or the Realtor community. That kind of partnership is important for them."
Legends aren't made overnight. IMPAC has been in the industry long enough to know what works and what won't and, according to Carry, the company has made the commitment both to offer the Non-QM products the market is asking for now and to partnering with the industry's best brokers to get those products delivered.
As he puts it, "We know what we're doing. Our brokers see the opportunity and they're making a decision to work with a lending partner with the experience, knowledge and resources to assist them in developing and growing their business in that space."
---
Rick Grant is special reports editor for National Mortgage Professional Magazine and Mortgage News Network. He may be reached by phone at (570) 497-1026 or e-mail

[email protected]

.
---
This article originally appeared in the September 2019 print edition of National Mortgage Professional Magazine.
---
IMPAC's Most Popular Non-QM Loan Products
►Bank Statement: Ideal for self-employed borrowers. Easier to qualify for than most competitors with only 12-months of statements required. No tax returns required. Up to 90 percent LTV. Loan amounts up to $3.0 MM, cash out up to $2.5 MM.
►Investor: Qualify based on the cash flow of subject property. No tax returns or DTI calculated. Up to 80% LTV.  Loan amounts up to $2.5 MM, cash out up to $2.0 MM.
►Agency Plus: Jumbo alternative with interest only option. Great for borrowers falling just outside agency guidelines. Shorter waiting periods for derogatory credit events. Loan amounts up to $3.0 MM, cash out up to $2.5 MM.
►Asset Qualification: Perfect for borrowers with high cash liquidity. No employment, income or tax returns required. No DTI calculated. Loan amounts up to $3.0 MM, cash out up to $2.5 MM.
►All Non-QM loan programs have available terms of 5/1, 7/1 & 10/1 ARM's as well as 15 & 30 year fixed.
---
---