NAR Forum Discusses the Impact of Marijuana Legalization on the Real Estate Industry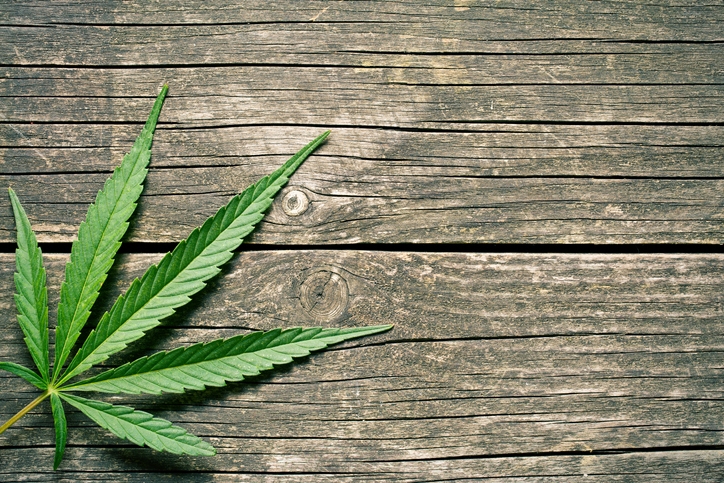 Industry and legal experts weighed in on the expanding state-level legalization of marijuana and its impact on Realtors and real estate markets during the recent forum at the 2019 REALTORS Conference & Expo, "Marijuana Legalization: Business Headache or Opportunity?" The forum welcomed Megan Booth, director of federal housing and commercial policy for the National Association of Realtors (NAR); Rick Payne, president and chief executive officer of Cannabis Real Estate Consultants; and Neil Kalin, assistant general counsel for the California Association of Realtors (CAR).
"As of today, 14 states have approved adult-use cannabis, while a total of 33 states and territories have some form of comprehensive public legal medical marijuana," Booth said. "So why do we care? Because marijuana has to be grown, processed, distributed and used on real property. Every property type that's out there, marijuana laws are impacting."
Booth opened the forum by noting that signals from the Trump administration indicate that the federal government will not prosecute state-legal marijuana entities.
"I think that provides some comfort, I don't think it provides all the comfort. There is still a federal law called 'civil asset forfeiture' that allows the federal government to seize any property associated with an illegal activity. That's something you should know if you get involved with cannabis businesses," Booth said. "It is not very often used by the federal government for state-legal activities and I don't think it is a tool the federal government will use randomly."
Booth noted that while NAR does not have official policy on marijuana legalization, it does have defined policy on cannabis banking.
"Right now, businesses in a state that has legal marijuana–because they remain illegal under federal law–do not have access to FDIC-insured banks. This means they can't accept credit cards and most of their businesses run in cash," Booth said.
Of particular importance to NAR members, Booth noted, is the added liability of operating with cash-only businesses that are exposed to added risks and security concerns not typically applicable to traditional entities. As a result, NAR has lobbied on behalf of
HR 1595, the Secure and Fair Enforcement Banking Act
, which overwhelmingly passed the House of Representatives on Sept. 25.
"It is apparent that the state-legal cannabis industry's connection to other markets–including real estate–will continue to grow in the coming years," said NAR Past President John Smaby following the House vote. "With current laws keeping the industry's money out of America's banking system, our nation is jeopardizing economic growth, while forfeiting critical opportunities for oversight and transparency."
Payne, who founded Cannabis Real Estate Consultants after recognizing a void in the industry for knowledgeable commercial real estate professionals, said his company has refocused its attention on local regulatory policy. The firm recently opened a Compliance Division which evaluates potentially impactful regulations on the state and local levels.
"The reality is that the federal government could at any point in time decide to enforce this issue," said Payne, who has been in the cannabis industry since 2011. Today, his company offers guidance on the complexities associated with finding legally compliant locations and preparing them for the intended cannabis use.
In addition, Kalin offered guidance to Realtors working with clients involved in the cannabis industry.
"On the federal side, there is no way to minimize risk. So you have to ask yourself, are you willing to live and work in a field where you are subject to federal prosecution?" Kalin asked.
Kalin also stressed the importance of ensuring clients understand and have a plan surrounding their management of what essentially amounts to an all-cash business.
"What are you going to do with the money that you're making–are you going to keep it in a drawer in a back room? Are you going to purchase a safe? Are you going to try and find some sort of entity to hold the money? Because you're not likely to find an FDIC bank that is willing to do so," Kalin said. "If the client is unsophisticated, you're going to have to research this area and figure it out."