Foreclosure Activity at 15-Year Low
ATTOM Data Solutions is reporting that
foreclosure filings were reported
on 493,066 residential properties in 2019, a 21 percent decline from 2018 and the lowest level since tracking began in 2005. Properties with foreclosure filings represented 0.36 percent of all housing units, down from 0.47 percent in 2018.
Lenders repossessed 143,955 properties through foreclosure in 2019, down 37 percent from 2018 to the lowest level since data was first tracked in 2006. Lenders started the foreclosure process on 335,985 properties in 2019, a nine percent decline and another all-time low going back 2006.
For the month of December, ATTOM Data Solutions reported there were 53,279 properties with foreclosure filings, up seven percent from the previous month and up two percent from one year earlier.
"The continued decline in distressed properties is one of many signs pointing to a much-improved housing market compared to the bad old days of the Great Recession," said Todd Teta, chief product officer for ATTOM Data Solutions. "That said, there is some reason for concern about the potential for a change in the wrong direction, given that residential foreclosure starts increased in about a third of the nation's metro housing markets in 2019. Nationally, the number also ticked up a bit in December. While that's not a major worry, it's something that should be watched closely in 2020."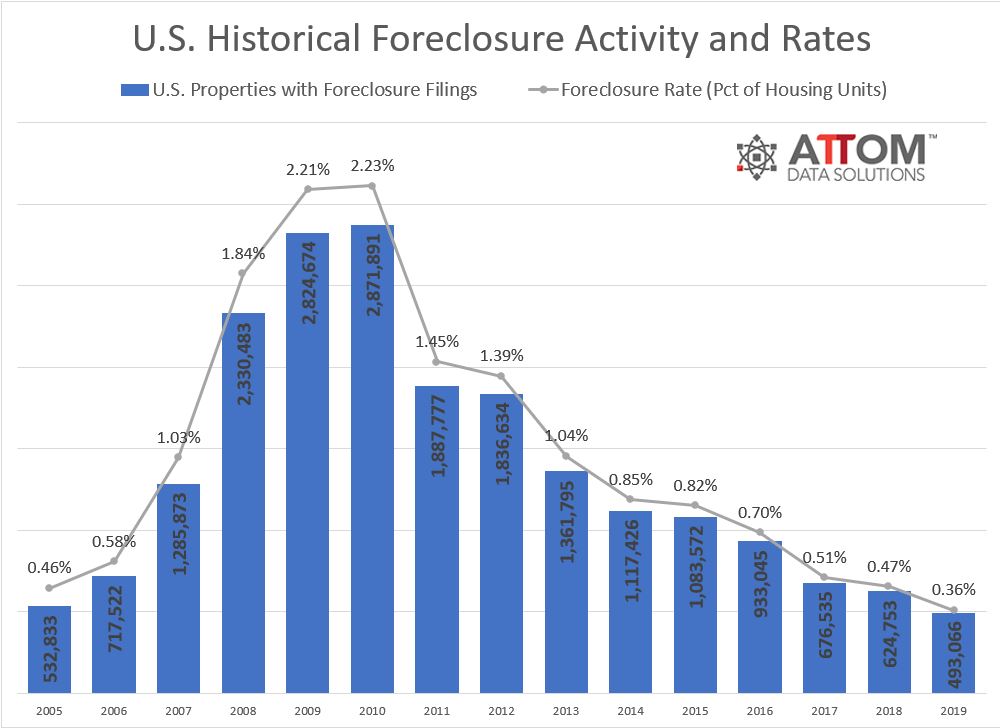 Subscribe to the NMP Daily