The Beckwith Blog: The Blessing Lesson!
It's the season of giving, and all of us have turned to our local churches, schools, businesses and favorite community charities to give back and pay it forward. It has seemed hard for me to say "no" to anything when at every turn, at every cash register and store there is a different charity donation being asked for. I simply do, like so many of you, as much as I can. And doesn't it feel amazing to make a difference? Those clothes I donated for women getting into business that need suits, those toys I donated for those kids who would otherwise not have had a wonderful holiday morning … all of it is heart-warming and necessary.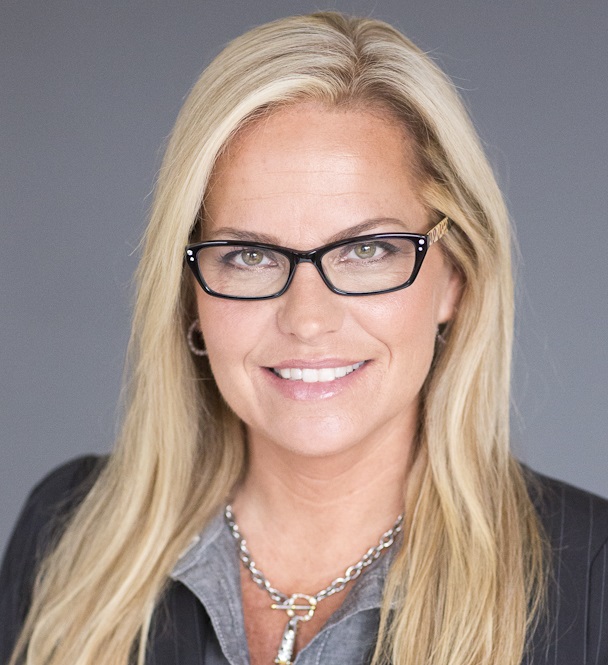 It reminded me that we need to consider this year in this industry where volume has been up and sales have been plentiful that there is a way for us to do still do more. Staggering statistics were just released about the epidemic of homelessness in this country, and while I am not trying to open a debate on this topic as it seems like it can stir a lot of emotion about how, what and why people end up homeless, I would like to think that we accept as a human race that we are the fortunate and as such the ones with the strength to be the ones providing blessings.
According to the National Coalition for the Homeless, America has 1.7 million homeless people with 1/5th having a severe form of mental illness and almost half of those with other mental illnesses.
So, this then brings me to a story I want to share about giving. My son participated in a magazine drive as so many grade school children do, a few years ago. He worked hard, had his eyes set on the tabletop ping-pong table, the grand prize for the fifth grade drive. At the start of the contest, he was given a lanyard to collect teddy bear charms as milestones for his magazine sales.
As the contest drew on and his lanyard became full with charms, it seemed imminent that he would indeed be able to get his grand prize, but that would require him getting in the front of the line and getting into the store before the other top producers grabbed this very limited prize. I remember the morning I dropped him off, I told him how proud I was of him, he was beyond excited and off he ran to the school doorway.
I thought of him all day knowing there was a chance he would not seize the prize. At the end of the school day, he would come from the school wearing his backpack and with a small bag in hand. I was holding my breath as he walked to the car. When he got into the car I inquired, "You weren't able to get the tabletop ping-pong game?" and he said, "No mom, I didn't," and my heart sank.
He went on though, "I was in line for the store and so were all my classmates. My teacher let me be in the very front of the line as I had actually sold the most and all the rest of the kids got in line behind me."
So I asked: "Then what happened?"
He continued, "We all went into the store and you know the room mom right, the one beside the cafeteria and so just outside the door sitting were the kids who had no tickets and in our class there was only one little girl."
He told me her name and I could already tell where this story was going. He would go on to tell me he felt so terrible for the girl who had no tickets that it made him feel badly. He said he went out and spoke to the girl. I find the next part humorous as he basically conducted an interview on her, apparently the facts mattered, he asked, "Why do you have no tickets?" as if her answer would make his final decision easier, still unsure if he should help her or not. She said, "My mom works nights and my dad is gone early in the morning and so they couldn't help me, and I didn't have anyone to sell anything to" and that was it.
It was enough to qualify in my son's mind as acceptable. He would take his ticket stash and split it with her. She was elated, threw her little arms around him and ran into the store. The teacher was so impressed with my son she had told him how very special that mindset was and that he had a "Blessed" heart. He told me this with no guilt or expected pity, in fact, I think he was proud of himself and he knew that what he had done was a good thing. I had tears in my eyes as I realized that his heart was pure, and that he wanted more to help someone hurting (even if with some requirements … ha ha!) more than he wanted his own abundance.
The end of this story is that I would drive him to Target where I had seen a similar prize and for his reward for such an amazing thing I would buy him the same prize, and in such, everyone won.The moral of this story is that we all act in innocent qualification of one another. When someone is having a hard time, our minds do go to: "How did they end up there?" or "How did they end up in this situation?" Because maybe, we think we are smarter, harder working and clearly more willing to work for it. That all may be true, but … we do NOT know someone else's story. None of us really know each other's stories. Furthermore, many of us don't share our true sufferings behind our white picket fences.
So, this brings me to Thanksgiving.  Every year after the Thanksgiving holiday, I have gathered the children to an assembly line to create "Blessing Bags" for the homeless. See, in giving thanks, we want to show our children our humanity to help one another, and furthermore, let them see the hard part of the world in a way where they can reconcile the emotions to a "feel good" place.
We all encounter homeless and in the harshness of winter, we will still. So instead of the awkwardness of the "look away" while they stand on the corners with their signs, what if we could hand them a "Blessing?"
Our Blessing Bags are made up of: Socks, toothpaste, toothbrush, deodorant, hand sanitizer, cough drops, band aids, bar soap, mouthwash, Chapstick, $2 change, water, Slim Jim, peanut butter crackers, Stella Dora cookies, cheese and crackers, canned ham, raisins and granola bars. Also included is a card that says: "You are special, you are loved, God Bless You!" with the Suicide and Drug Hotline phone numbers. These will be put in our cars for when the opportunity arises over winter months.
A few years ago, my son and my nieces would head out in the afternoon after making these and filling all our adult cars with boxes full of these bags and look for people in need. Sure enough, we would find people wandering cold and confused in the streets of the town over and we would hand some of these out to astonished recipients.
I guess my sentiment in deciding to share this idea comes from my true inner place of wanting to have people really understand in order for our own abundance to be experienced we must do what we can to help those who aren't able to help themselves. I know there are percentages of people who may have ended up in these spots for reasons that are controversial, but I want us all to focus on the truth behind these statistics, to not judge and to truly embrace a different way.
What if we could set a great example for our kids, instead of damning the people on the corners to laziness and other less attractive attributes, we educate them on how people end up in bad situations and that sometimes bad luck, circumstances and things beyond some peoples control has them down on their luck? What if we could teach them a giving heart? What if we could change how we ourselves felt when approaching those stop signs and lights by having a couple boxes in the back of the car filled with these Blessing Bags that turned our feelings about these folks around and the made an otherwise awkward intersection a truly inspired moment between two strangers?
My son has taught me more about a pure heart than anyone ever could, and he reminded me that life is not about winning the grand prize, it's about what we do with that win when we get it.
We have so much in this industry and yes, we have all worked hard for it. We all have some charities we support and especially this time of year, I see it everywhere. I know we all have a Blessing or two to share.
So, for all of you who haven't known what to do or if you wanted a fun project on a snow day or a day at home, you can get many people to join you in this project. Neighbors, communities, churches and anyone with a Blessed heart. The Dollar Stores supply all of these things and writing the cards with the blessing written inside and with the Suicide Hotline and AA hotlines is easy to do and takes just a few minutes.
I hope this story is always giving you cause to pause and think, that it inspires, or triggers a work tip, that it motivates and elevates your spirit. May you all have a glorious holiday and be safe, happy and healthy. May you all find your true abundance in the peripheral of your grand prizes!
Happy Holidays!
---
Christine Beckwith is a 30-year mortgage industry veteran who has broken many glass ceilings and has blazed a trail for many female professionals to come. Christine is currently president and chief operating officer of 20/20 Vision for Success Coaching and Consulting, a decorated, sought after and award-winning leader. Christine may be reached by e-mail at Christine@VisionYourSuccess.net.
---
This article originally appeared in the December 2019 print edition of National Mortgage Professional Magazine.
---