Survey: Millennials and Gen Z Still Need Parental Aid for Homebuying
Millennials and Gen Zers exploring the possibility of homeownership are still getting assistance from the Bank of Mom and Dad to help finance their property purchasing, according to a
new survey conducted by loanDepot
.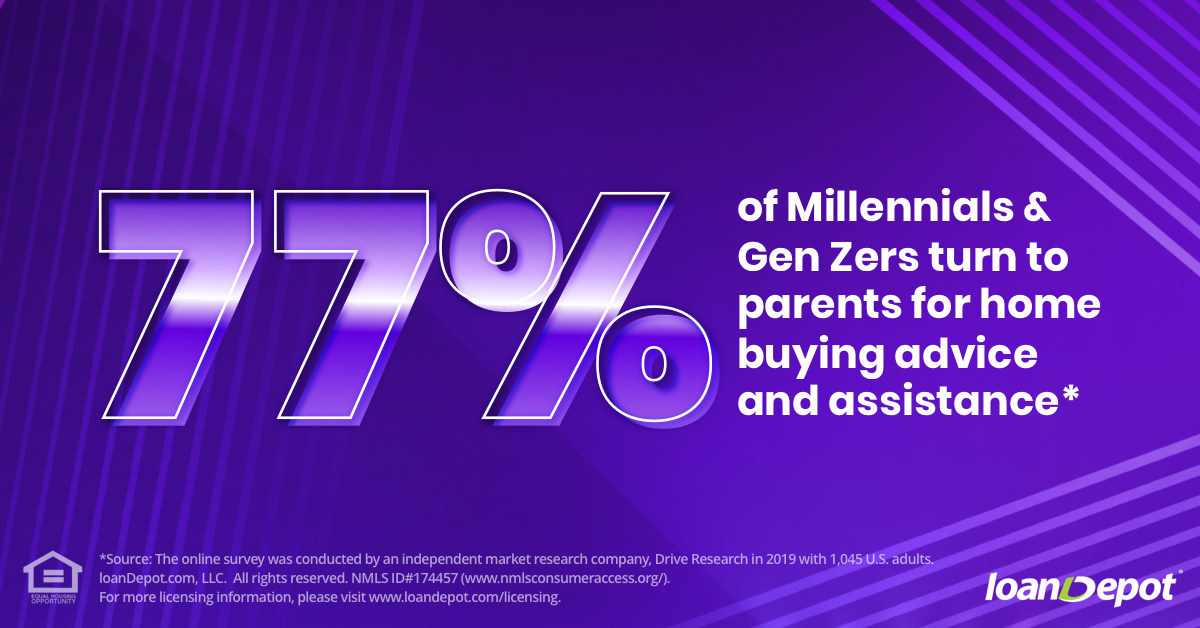 The survey, which polled 1,045 adults, found 77 percent of Millennials and Gen Zers are expecting to receive financial assistance from their parents to purchase their first home. The most common expectations included downpayment assistance (38 percent), co-signing the mortgage (31 percent) and covering closing costs (24 percent). Of those expecting down payment assistance, the majority of respondents were looking for less than $10,000, while 19 percent anticipated $10,000 or more.
Among the one in four Millennials and Gen Zers who indicated that they were not interested in buying a home, 61 percent said they would be willing to change their minds if their parents helped them. On the parents' side, 65 percent said they were willing to help their children buy a home. However, 76 percent of parents said they had yet to provide this type of financial support.
"I think that what this data points to is that the desire to own a home of your own has not changed over generations," said John Bianchi, loanDepot's executive vice president and national production manager.
According to Ellie Mae, the year 2019 ended with
refinance activity by Millennials
taking a downturn, as during December, the refinance share of all closed loans by Millennials was 27 percent, down from 31 percent in November ... the largest month-over-month decline for Millennial refinance activity in 2019.
Subscribe to the nmp Daily