A Loan Officer's Plan: How to Tackle 2020
We all know New Years' resolutions are hard to keep. Just 35 percent of us will stick to our resolutions past the end of January, and only 23 percent of us will keep them until the end of the year. If you're skeptical about making resolutions for your lending team in 2020 (or if you've given up altogether), we've got good news … you can do it. And we've put together some helpful strategies that'll get you there, including how you can: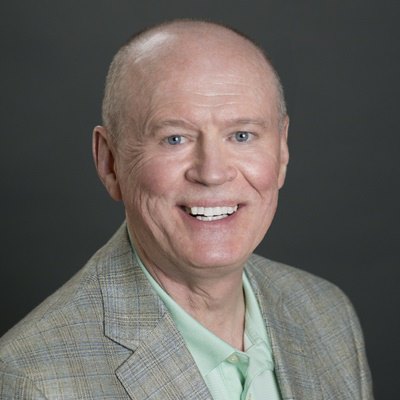 ►Set better goals
►Increase your productivity
►Maximize your closings in 2020  
Here are some of the most common behaviors we've seen among successful loan officers, and why we think you should adopt them in 2020.
Think specific
If you want to enjoy success in the new year, you'll need to make sure you're setting goals that are specific. Get down to what you want—a vague goal isn't going to cut it.
Think about a loan officer who wants to "expand their network" in 2020. Doesn't sound very specific, does it? Instead, consider providing some specifics about what you want to achieve. For example: "Make three new connections per week starting this month." This is more specific, and it also aims to quantify your goal.
Set smaller, achievable goals
Break your goals down into small, manageable steps. Eating an elephant might sound daunting. But if you can break that elephant down into smaller, simpler parts, it doesn't seem all that difficult. We, as humans, have the propensity to set our goals too far out, so it's important to bring our goals back down to Earth.
Think about how our early ancestors managed to survive. For cavemen, survival was a day-to-day struggle. The same goes for your mortgage lending team. If you set your sights too far out, you might procrastinate or get sidetracked on the way to your goal.
Reward yourself
Are you rewarding yourself periodically for hitting your goals? It's a simple idea, but good old-fashioned Pavlovian conditioning can go a long way. If you aren't rewarding yourself for creating patterns of good behavior, you aren't doing much to solidify those habits. For every milestone you hit, take note of how you'll celebrate. Each positive reward can provide you with the boost you need to reach the next one. Of course, you don't need to incentivize yourself with fancy dinners or expensive toys, but a simple reward structure can keep you motivated on the way to your goals.
Monitor your progress and schedule time to learn
Sometimes, we all fall short of achieving our goals. Maybe your target was to produce 150 leads per quarter, and you only hit 100. Given this situation, you understand that you need to figure out a way to generate 50 more leads per quarter. Because if you continue on the same path, chances are you'll fall short again.
This is where learning comes in. Dedicate some time to research what you can do better. In this case, maybe you'll need to set aside an hour to study lead generation techniques. Not only will you need time to brainstorm, but you'll also need to schedule time to implement these strategies and monitor your results.
Don't be afraid to say no
What's one thing you can say "no" to that's a waste of time? Most of us have things that creep into our schedules that might dominate our workday. Getting rid of non-productive behaviors might free up some time to work on productive tasks you can say "yes" to.
A good way to sort out these daily activities is to split your day up into tasks based on the level of urgency. This is where the Daily Priority Matrix, otherwise known as "The Eisenhower Matrix" comes in. If the task can't be done now or later, and it can't be delegated, then it must be deleted. Let's break down these categories:
 
Do it: Items with clear deadlines that require immediate action
Examples:
►Meeting with mortgage applicants
►Approving loans
►Calculating payment schedules
 
Schedule it: Items that don't have a specific deadline, but help you get closer to your goals
Examples:
►Strategic planning
►Networking
►Professional development
Note that these tasks are easy to procrastinate on.
 
Delegate it: Things that need to be done, but may not require your specific set of skills
Examples:
►Advertising your services
►Building a Web site
►Sending certain e-mails
 
Delete it: Distractions that detract from your performance at work … may not be harmful in moderation
Examples:
►Social media
►Office politics
►Water cooler chit-chat
 
Again, if a task cannot be done, scheduled or delegated, then there's a good chance it should be deleted from your work schedule.
Automate processes
For loan originators, time is money. Lucky for us, we live in an age where technology can help us work faster. Think about the actions that you complete during the average workday. Are some of these actions repetitive? Would you consider them low-level cognitive tasks? If so, there's a good chance they can be automated using mortgage software.
For example, collecting borrower documentation can be time-consuming. However, GSEs and data providers now offer ways to complete income and asset validation without having to manually track down bank statements.
Emotional health is key
If you're feeling inundated with daily tasks, try incorporating small breaks into your schedule. Take a quick break to read something that you're interested in and isn't work-related. Research shows that the human brain is 50-60 percent less productive at the end of the workday than the beginning, and taking short breaks can help you stay more productive, later into the day.
If possible, try to stop surrounding yourself with people who bring you down. Take cranky clients or referral sources, for instance. If someone continues to bring bad vibes to your day, what's the point in keeping them around? Ridding your work environment of negative influences can help you and your team think positively and can even impact your bottom line.
This mindset shouldn't stop when you leave the office either. We know that as humans, happiness is directly tied to our relationships, especially those outside the workplace. Remember: you are the sum of the four to five people you spend the most time with. The more you associate with quality people who inspire you, the happier you'll be in the workplace.
Dreaming is easy, but coming up with a cohesive plan is hard. If you're going to succeed, you'll need to stick to that plan. And don't be afraid to write it all down. Having your strategies listed on paper will help you hold yourself accountable.
If you can roll out your plan while focusing on each of these areas, you're well on your way to knocking it out of the park in 2020.
---
Tim Carroll is a senior national account executive for Data Facts. A veteran of the industry, Tim comes from a background that is rooted in mortgage lending. He is a long-serving member of various MBA's throughout the Northeast U.S. Tim is currently a director on the board of the New York MBA, as well as the Central New York MBA. He may be reached by phone at (315) 956-0511 or by e-mail at TCarroll@DataFacts.com.
---
This article originally appeared in the January 2020 print edition of National Mortgage Professional Magazine.