In 2020, Servicing Will be About the Experience
When explaining the success behind the world's biggest retailer, Amazon founder Jeff Bezos once likened the company's customers to guests invited to a party.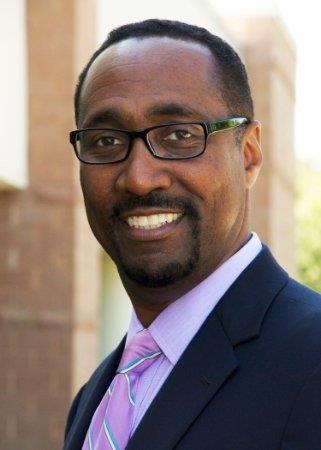 "We are the hosts," Bezos said. "It's our job every day to make every important aspect of the customer experience a little bit better."
Mortgage servicers aren't typically known for being as innovative or as technology-driven as Amazon. In fact, many people in our industry view servicing as being about administering daily tasks—sending statements, receiving payments and managing escrow accounts. But this is beginning to change, with technology playing an increasingly valuable role in our industry.
In the coming year, I believe we're going to see greater consolidation and diversity in mortgage servicing operations, thanks to the growth in non-QM loans, as well as new business opportunities in the single-family rental market and with Ginnie Mae. These trends could make for an interesting and challenging year. But for servicers that can deliver a world-class experience to their customers, 2020 might just be fantastic.
New trends and opportunities
While non-QM loans still represent a fraction of the origination market, in 2019, we saw significant growth in the number of non-QM originators. We also saw an increase in securitizations brought to market by savvy non-QM investors. Both are going to continue in 2020–and greater numbers of non-QM originations will mean greater demand for non-QM servicing.
Another area of momentum in mortgage servicing is in single family rentals. With a strong economy and rising incomes, many consumers have the capacity to buy a home, but are unable to qualify for agency loans because of tighter lending criteria. At the same time, these people don't want to live in an apartment–they want a house, and they want to find a different way to get into the housing market.
For this reason, we will see significant growth in companies that operate single-family rental properties and rent them to consumers with the option to buy the home at some point in the future. We'll also see growth in companies that buy rental properties and fix and flip them in order to originate new loans on these properties. Both types of companies have a need for loan servicers who understand the unique needs of originators and investors that operate in this space.
Yet another area of growth in the mortgage servicing arena is the growing influence of Ginnie Mae. While many consumers cannot qualify for traditional agency loans, a large number can still qualify for FHA and other government-backed loans, which offer slightly less strict underwriting standards.
However, Ginnie Mae is sensitive to having too much risk concentration on government-backed loans, which will open up additional opportunities for third-party servicers that are adept at servicing FHA, VA and USDA loans. This has been a significant area of growth in our own business. We are acquiring Ginnie MSRs on the capital and servicing side, where we service them in our own system and on behalf of other investors.
The growing influence of technology
Whether or not servicers will be able to successfully capture any of the above opportunities and leverage them for growth will depend largely on the type of experience they are able to offer–both for borrowers and, on the subservicing side, for the larger servicers and investors they work with. For this reason, I see enormous demand for more technology-driven servicing in the year ahead.
Ultimately, a good servicing operation is founded on having the right data and knowing what to do with it. More than ever, servicing loans effectively relies on the ability to understand what data you need and making the appropriate analyses on it, which allows you to then make good decisions on the data.
The best servicing organizations in our industry have built core systems that they continue to invest in. Whether designed to service an organization's own portfolio or those of investor partners, these systems must be able to provide visibility and insights into their portfolios so that loan performance is constantly monitored. Doing so allows the organization to make timely decisions that increase business opportunities and minimize losses.
However, I see very few organizations that have developed customized, digital platforms that enable daily reporting on loan conditions or that leverage exception processing. There are not many systems capable of applying hundreds of business rules across thousands of loan level data elements that are updated daily. But platforms that do offer these capabilities allow servicers and their clients to truly gain real-time insights into loan status and performance, giving them the ultimate choice and control over their portfolios.
In the coming year, I also see servicers relying more heavily on data analytics, which play an instrumental role in effective default management and loss mitigation. These tools enable servicers to better manage specialty assets, including non-QM mortgages.
In addition, servicers that want to remain competitive will need technology that gives them scalability, or they will need a technology partner that offers the ability to scale. This will lead to a growth in business among specialty servicers who are nimble, responsive and capable of moving on a dime.
Increasingly, servicers must be capable of managing servicing assets from cradle to grave, but must also be able to allow investors to manage certain parts of the servicing chain themselves. For example, some servicers and investors need specialty servicers that manage only the front end of the business, but once loans become 60 days delinquent or more, they want to manage the loans themselves. This has led to increasing demand for specialty servicers that can decouple this process, which certain large servicing organizations cannot or choose not to do.
For this reason, I see growth among specialty servicers that offer a component servicing structure. Yet not every servicing partner can decouple the servicing process while still maintaining the appropriate governance over their portfolios. In a transitioning market, more investors will be looking for servicing partners that offer this level of flexibility.
Improving the borrower experience
As the adoption of new technologies increases in the year ahead, the highest-performing servicers will operate less like loan administrators and more like fintech companies. But there are two sides to this challenge. Servicers need technology that helps both their investor clients as well as their borrowers. The very best servicers in our space will be able to address each one with the right technology.
On the borrower side, it's important to note that borrower behaviors are evolving quickly. It's been reported that, for the first time, Millennials will make up the largest portion of U.S. homebuyers in 2020. Servicers will need to adjust their approach to customer service to fulfill the needs of this new generation of homeowners.
Generally speaking, younger borrowers use technology quite differently than their older counterparts. These borrowers want a wider number of options to access their loan information, whether it's by phone, computer or mobile device. Here again, we see growth opportunities for servicers that can leverage technologies that not only provide investors with greater insights into their portfolios but are also capable of delivering an exceptional experience to the borrower. The goal is to make the borrower's experience as convenient, seamless and robust as possible, without requiring multiple sign-ons.
And ultimately, leveraging technology to provide a world-class experience for the borrower makes it more likely that borrowers will turn to their current servicer when it's time to refinance or get a new mortgage. Indeed, technology that enables servicers to engage, build trust and maintain ongoing relationships with borrowers can often lead to future sales opportunities. Servicers can leverage these relationships to provide borrowers with special offers, such as the opportunity to save 20 percent on their document fees if they choose to refinance to a lower rate.
There's yet another reason why servicers need technology to upgrade their customer service: communicating with borrowers during natural disasters. Whether it's wildfires in California or hurricanes and floods in the Southeast, the number of natural disasters is accelerating, adding greater uncertainty and risk to servicers and borrowers alike. Fannie Mae reported 36 major disasters last year alone. And an estimated 775,000 residential properties in 13 Western states are at risk of wildfire damage, according to recent CoreLogic data. The best mortgage servicers will be able to communicate quickly with borrowers facing damage or destruction of their homes in order to provide instructions, and to show compassion.
The bottom line is that technology will play an ever-increasing role in the servicing industry in 2020 and the years ahead. But the future holds the greatest opportunities for servicers that use technology to improve their borrowers' experience. That calls to mind another Jeff Bezos quote: "We have focused like a laser on customer experience, and that really does matter, I think, in any business."
In our industry, I believe the servicers that truly focus on delivering an excellent experience will come out far ahead of their competitors.
---
Allen Price is a senior vice president at BSI Financial, a provider of mortgage servicing and special servicing, loan quality control, REO and asset management services, and life-of-loan performance reporting using advanced data analytics tools. Price has 20 years of mortgage servicing experience and has held executive positions at RoundPoint Financial Group, ServiceLink and NationStar Mortgage. He can be reached by e-mail at APrice@BSIFinancial.com.
---
This article originally appeared in the January 2020 print edition of National Mortgage Professional Magazine.
---
Subscribe to the nmp Daily