Elite Performer 100: Motivation Vs. Incentive
In June 2011, I started writing "The Elite Performer" column which has been featured in National Mortgage Professional Magazine monthly for more than eight years. It's hard to believe it's been that long with this month hitting a milestone of 100 articles. Thank you to everyone for the feedback over the years and to National Mortgage Professional Magazine for sharing my content. This month, I thought I'd go back to the beginning and share the very first Elite Performer article written. Enjoy!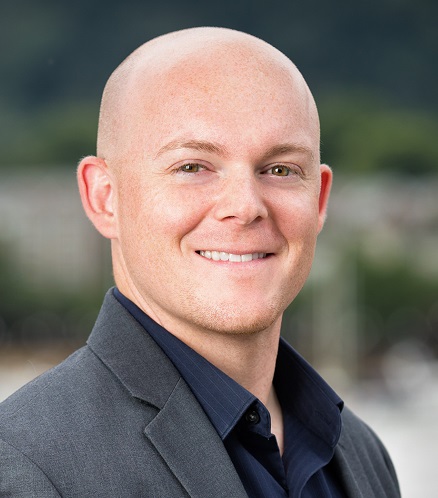 As a real estate professional, your job duties require hard work if your intention is to succeed. "Hard" work is defined and interpreted much differently from one person to the next. Hard work could mean long days and back-breaking labor, or simply showing up to work on time, day in and day out, with an agenda to get things done. The physical part of hard work is easy to distinguish by the position and duties, however the motivational and psychological side of hard work is much harder to decipher amongst office and white collar professionals.
I believe most employed in the real estate and finance industries would agree that our jobs do not require much physical effort. So what is hard work to us and requirements for success in our industry? The real question should be: What am I doing each and every day to improve my business and the experience of my clients? Am I giving all my effort each and every day to service my clients and get more referrals? For any questions you have or obstacles you face, stand in a mirror to see the problem and solution. Is your career in drive, neutral or reverse? If you need to shift gears, do it now.
When it comes to our profession, some are lazy and some are not. If you're working by commission or wages based off performance then you have no excuse to be lazy. You owe it to yourself and your family to give 100 percent every day. If you are not finding yourself giving 100 percent, you may need to reevaluate your career choice in the real estate industry. My personal opinion is that hard work is required in any industry, but you must enjoy what you do. Whatever you do, be the best at it. Perfect it. Enjoy it. Hard work does not always have to "feel" hard, it's simply a statement for being active and motivated.
From my years in management, I have found that there are specific traits that elite performers and high producers share. There are also specific traits that the mediocre producers or failures share. While external efforts are made to help all succeed, you simply cannot change one's free will. In the long haul, people will do what they do. Some things simply cannot be trained, regardless of how hard you try. There is no temporary or short-term option for success and you cannot help someone if they truly don't have the desire to succeed. It's all or nothing to succeed in this industry, every day. You must understand yourself and how to stay motivated, along with the difference between motivation and incentives.
While some are confused thinking money is a motivator, it's not. Money simply creates an exterior incentive to do something. Sure, we all work to get paid in order to continue covering living expenses and build wealth, which is a large factor in our goals, but the true high performers go beyond this material thought. When I see workers cleaning honey buckets after a football game, I see the incentive being money. Motivated? I doubt it (or I surely hope not). True motivation comes from deep fulfillment and enjoyment of the results that come from meeting your business and personal goals. We all know the 80/20 rule: 20 percent of the people are getting 80 percent of the business. Are you in that motivated group of 20 percent?
So what builds and maintains your internal motivation? What are your external incentives? How can you strengthen and build your personal motivation as a priority? Do not let incentives replace motivation. Instead, let your motivation "by nature" create those incentives without you even thinking about it. Motivation comes from true happiness in what you do. The result of happiness in the workplace is success in meeting your personal goals and providing better service to your clients and business partners. Happy clients and business partners create ongoing and stable success. Take pride in what you do and do the right thing even when no one is looking. Be an Elite Performer!
---
Andy W. Harris, CRMS is president and owner of Lake Oswego, Ore.-based Vantage Mortgage Group Inc. and past president of the Oregon Association of Mortgage Professionals. He may be reached by phone at (877) 496-0431, e-mail AHarris@VantageMortgageGroup.com or visit VantageMortgageGroup.com.
---
Subscribe to the NMP Daily