Homeownership Shouldn't Require Heroics
Purchasing your own home has long been considered an integral part of the American Dream, but in recent years, the homeownership rate has stuttered. This past second quarter, the homeownership rate was 64.1 percent, down from 64.3 percent in second quarter of 2018,
according to the U.S. Census Bureau
.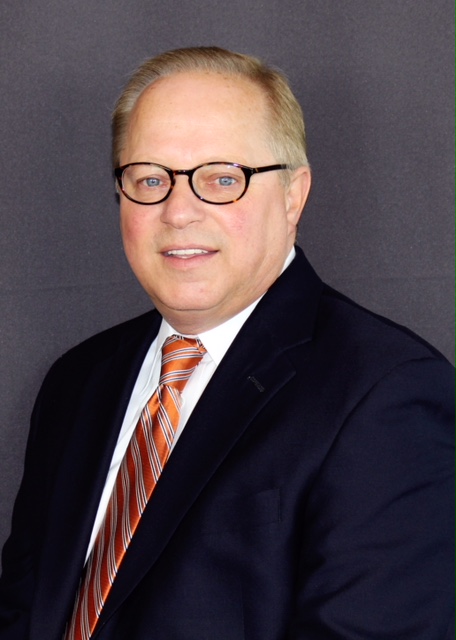 This dip still represents an uptick in homeownership from the recent low of 62.9 percent seen in the second quarter of 2016, but marks a significant downturn from the high of 69.2 percent in the second quarter of 2004.
The drop-off in homeownership can be attributed to a raft of causes, but credit markets certainly have played a role. Although homeownership is still a goal for many Americans, a significant portion of borrowers are shut out by traditional lending's heightened requirements.
According to Ellie Mae's Origination Insight Report
this past September, the average FICO score for all closed loans was 737, with an average loan-to-value ratio (LTV) of 77. Unfortunately, the credit score of the average American falls well below that standard.
Experian reports
that the average score was 680 in 2018, and if you break those numbers down by age group it becomes even more clear why many are struggling to buy a home today. For those between 22- and 35-years of age (where many first-time homebuyers fall), the average score was just 644. That score accounts for just 1.68 percent of conventional loans closed this past September, according to Ellie Mae.
Luckily, mortgage brokers and originators can help. By working with and serving those underserved in the market, mortgage professionals can help make the homeownership dream a reality for many who would likely go unnoticed. From government programs to new programs for non-agency loan products, some lenders are making a difference in the market—if you know where to look.
Government products
Historically, government products have been aimed at helping those borrowers whom conventional lenders look past. The Federal Housing Administration (FHA) has a suite of loan-guarantee programs offering quality mortgages to borrowers with low downpayments and challenging credit scores, but the government doesn't actually originate these loans—they just guarantee them. That means
brokers have to find lenders that will actually originate loans with just three percent down
or to borrowers with credit scores as low as 500, and that's not as easy as it should be. In fact, the average FICO score for closed FHA purchase loans in September was 677, and just 3.55 percent of closed FHA loans went to borrowers with credit scores below 600,
according to Ellie Mae
. There are, however, some lenders that do offer these loans to help the broad spectrum of credit profiles, and mortgage professionals should partner with lenders experienced with these products to help their clients into the homes they desire.
In addition to FHA products, the government also has more specialized loan vehicles through the Veterans Administration (VA) and the U.S. Department of Agriculture (USDA). Although a smaller pool of borrowers are eligible for these loans than FHA products, they offer great terms and provide help to many in the underserved segment. VA loans are for current U.S. service members, veterans, certain reservists and National Guard members and eligible surviving spouses of military members. They offer a no downpayment loan with no maximum loan amount, but the VA does put a limit on its guaranty.
Without a downpayment, borrowers can take out mortgages
up to $484,350 in most of the U.S. There is also no minimum credit score from the VA, but according to Ellie Mae, the average FICO score for closed VA loans was 711 this past September. Just like with the FHA, every lender has different parameters that they will work within, and originators may have to look for lenders with loan requirements that fit the profile with which they are working. The USDA Rural Development office also provides home loans for qualified rural districts throughout the U.S.
But what qualifies as "rural" may surprise some mortgage professionals
, so investigating these low-cost loans may be worthwhile, particularly for lower income borrowers who may be eligible for a zero downpayment product.
Non-QM products
Another type of loan product that may help many left out of the homeownership dream is the non-qualified mortgage (non-QM), which just means the loan doesn't fall into the parameters of loans backed by the FHA, Fannie Mae or Freddie Mac. These loans may be non-prime or near-prime that can help borrowers not eligible for conventional or government products, particularly those with low credit scores (sometimes as low as 500), high debt-to-income ratios or recent credit events (issues that range from a previous foreclosure to late payments). They are also helpful to self-employed or contract employees who don't have traditional income streams and documentation. With the surge in the gig economy in particular, many in younger age groups are being left behind because documenting their income stream is more work than some lenders are willing to do.
Non-QM offerings are becoming more popular as demand increases from borrowers not served by conventional lending. These loans cover both purchases and refinances, and include the gamut of fixed-rate and adjustable-rate terms. These loan products are typically manually underwritten because of the challenges presented by underserved borrowers; credit reports are reviewed well beyond the standard home loan, car loan and credit card survey. These underwriters will also work to analyze an income and employment history may have gaps or issues due to a catastrophic event, such as the loss of a job or the death of a loved one. Because of the extent of the documentation and research required, these loans take time, but they can help people otherwise shut out of the market. Oftentimes, in addition to originating these loans, lenders will service them, as well, to ensure that borrowers get the support they need to accompany the mortgage product and to make sure they can stay in the homes they've finally acquired.
Although homeownership is a goal for many Americans, this dream may seem out of reach because of the tight lending requirements seen in recent years. Despite not having perfect credit scores or large downpayments, many currently shut out of the market are still creditworthy and should be eligible to take part in responsible lending. Some mortgage lenders have seen the demand in the market and are creating products and programs to meet this need, from lending that actually hits the full credit spectrum offered by government requirements to non-qualified products that will help those falling between the cracks in current mortgage offerings. By researching and partnering with these lenders, mortgage professionals can help more clients into the homes they have dreamed of owning for years.
---
As executive vice president of Carrington Mortgage Services, Greg Austin is responsible for overseeing all aspects of Carrington's mortgage lending businesses, including retail, wholesale and correspondent. Greg has more than 30 years of experience in the mortgage banking industry, starting in the business as a loan officer. Knowing the value of hard work and determination, Greg eventually held senior leadership positions in both operations oversight as well as sales leadership. Prior to joining Carrington in February 2018, Greg held a similar position at Impac Mortgage, as well as past sales leadership positions at Lehman Brothers and Credit Suisse. When not working, Greg enjoys spending time with his wife Lisa of 30 years, collecting wine and gardening.