Making Progress in Gender Diversity
As a female executive in the mortgage industry, I am pleased to report on the progress being made in gender diversity. There are companies and trade organizations committed to increase opportunities for women in the mortgage business. There are increasing numbers of awards and events spotlighting the accomplishments of women in our industry, and providing mechanisms for networking and mentoring. And in recent years, we have even seen a marked increase in female homebuyers.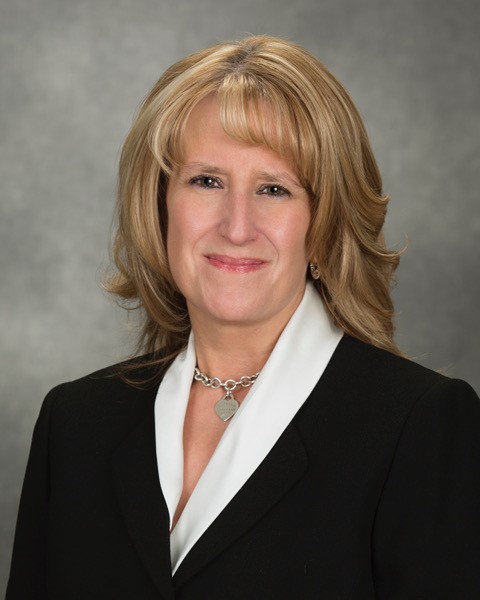 All steps in a positive direction toward gender parity, for which I will gladly provide a quick guide for anyone seeking to find a place to plug in. But we can–and should–do so much more.
Women earn more bachelor's, master's, and doctoral degrees than men, and their numbers are growing. Yet, despite the tipping scales in educational achievement, women continue to remain underrepresented at leadership levels. But the biggest obstacle that women face,
according to a McKinsey Women in the Workplace study
, is much earlier in the pipeline, at the first step up to manager. Fixing this "broken rung" may be a key to achieving equality; an insight we should be evaluating carefully. However, I am encouraged by the progress made in our industry.
Equitable growth in government entities
Fannie Mae's Women's Employee Resource Group (WERG) hosts events regularly on empowering topics such as career navigation, networking and advocating for yourself at work. And, the Women's Interactive Network (WIN) employee resource group at Freddie Mac is helping the GSE to strengthen its gender diversity and inclusion initiatives. Freddie Mac is also extending its reach beyond employees through initiatives like its Vendor Academy and #LeadingTheWay, launched by Freddie Mac's Single-Family division to focus on advancing women to leadership positions in the industry. I am personally thrilled that Donna Corley has been named executive vice president and head of the company's Single-Family Business, as we are both among the inaugural members of a new Women Empowering Women organization.
Additionally, the Federal Housing Finance Agency (FHFA) Office of Minority and Women Inclusion released its own plan announcing strategic goals that it will focus on to increase diversity and inclusion from 2019 to 2021 and fulfill the FHFA's goal to ensure liquidity, stability and access in housing finance.
And the award goes to …
Mortgage banking has historically been a male-dominated industry. While women are making great strides, all too often, I am still the only woman in the room, or one of a small handful. Fortunately, trade media have instituted several award programs recognizing women leaders and several industry organizations are leaning toward inclusiveness by starting affinity groups and encouraging professionals to join women-centric networking groups.
In 2019, our industry celebrated the second annual list of "Mortgage Banking's Most Powerful Women." Honorees were selected by National Mortgage Professional Magazine based on their accomplishments where they were instrumental to a major industry innovation, or had overcome some seemingly insurmountable obstacle in their career to rise to the top. Three keywords taken into consideration: "Pioneer, Leader and Innovator," in compiling the list of top female leaders in the mortgage profession.
Our industry also saw the introduction of the "Women With Vision" awards, featuring visionary leaders from all corners of the mortgage industry who have broken ground in numerous ways over the course of their careers, and who have a proven track record of inspiring growth in others. The winners were chosen by 20/20 Vision for Success Coaching and Mortgage Women Magazine.
Power in the pack
Our numbers are growing, and there is strength and solace to be found in gathering. When women support other women, we all succeed. I am especially excited to be involved in a few industry groups since their infancy that were developed specifically to connect and empower women.
The AIME Women's Mortgage Network is a community for women in the wholesale mortgage industry to influence conversations between industry leaders and wholesale mortgage professionals across all levels. The group offers a place to discuss industry topics, celebrate career accomplishments, share personal experiences, insights, and resources. I was thrilled to host the first two events for this group, and we have a powerful WMN event planned kicking off AIME Activate in Irvine, Calif.
I am also thrilled to announce the inaugural MBA Women's Event on April 21 at the MBA-NJ Regional Conference in Atlantic City, N.J. There is still time to be a part of the first-ever MBA-NJ event developed for women, by women, featuring a power panel of inspiring women.
As one of the oldest organizations of its kind, the National Association of Professional Mortgage Women (NAPMW) has been champions of the advancement of women in mortgage related professions by providing business, personal, and leadership development to all professionals within the mortgage industry since 1967! For decades, NAPMW has been committed to maintaining the highest standards of the profession by providing its members with opportunities that help strengthen professional skills and cultivate personal relationships.
Since launching in 2018, NEXT hosts lender-centric events three times each year. Its flagship winter and summer events deliver experience-based intel on topics relevant to today's top mortgage executives.
Last but not least, mPower (MBA Promoting Opportunities for Women to Extend their Reach) is a community of 4,000 women in the mortgage banking industry who aim to leverage the power and influence of women. Another forum created for women to support and validate each other, grow and develop each other, and share ideas to educate the industry on the importance of empowering women.
The rise of female homebuyers
Since 2013, the National Association of Realtors (NAR) has been writing the "
Homebuyers and Sellers Generational Trends Report
" with data taken from the annual "Profile of Homebuyers and Sellers." While this report provides insight into differences and similarities across generations of homebuyers and home sellers, an increase in female homebuyers has also surfaced. In the most recent report, 63 percent of buyers were married couples, 18 percent were single females, nine percent were single males, and eight percent were unmarried couples. The highest percentage of single female buyers was found in the 54-63 years and 73 and older age groups. This means that even though the majority of buyers in all age groups are still married couples, single females now account for 25 percent of all younger boomers and silent generation buyers.
Inclusion is imperative
Despite so many significant strides, the larger world of finance remains insufficiently diverse. However, with programs like the Structured Finance Association's Women in Securitization initiative, among many other similar groups, even Wall Street is beginning to create some important institutional support helping women thrive in an industry that has long had an earned reputation for misogyny. I am encouraged by the efforts of such initiatives, aiming to bring enhanced diversity to the board rooms and C-suites of Wall Street firms, while convening meaningful conversations and share best practices on issues of diversity and inclusion.
 
It is imperative for all of us to focus on inclusion at every level. It is vital to recruit, train and mentor employees who do not look like you. And for those of us who have ascended to the executive suite, it is our duty to mentor and train the next generation of leaders. We must continue to prioritize diversification at every level, and help others break through ceilings to build a better future for our industry.
---
Laura Brandao is president at American Financial Resources Inc. (AFR) and is a sought-after industry resource who shares her passion for bringing families home. Laura launched the wholesale channel for AFR in 2007, and has grown AFR into a national leader in specialized programs. With women representing more than half of its employees up to and including the vice president level, AFR is a top FHA 203(k) lender for sponsored originations in the country, and an innovator in construction and renovation lending. For more information, visit AFRCorp.com or e-mail Laura.Brandao@AFRCorp.com.
---
This article originally appeared in the February 2020 print edition of National Mortgage Professional Magazine.
---