Flash Survey Homebuyer Sentiment: U.S. Still Optimistic Despite Outbreak
With the new measures aimed at limiting the spread of the COVID-19 and the hourly updates keeping us informed, it seems the world is rapidly changing right before our eyes.
Point2 Homes
recently analyzed the ripples of these changes on the real estate market, but mostly their effect on homebuyers' confidence and the changes they are prepared to make to adapt to the current situation.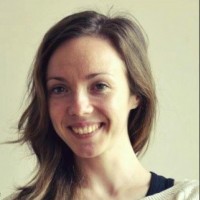 To gauge homebuyers' reaction to the outbreak and to see how they feel about the homebuying process and the current changes, Point2 Homes conducted a flash survey of 2,900 visitors that are searching for properties on the site, one of the largest real estate marketplaces in North America. We asked about their short-term and long-term buying intentions, about the challenges they are encountering and also about the changes they plan to make.
Despite the present situations, American homebuyers are mostly still keeping an eye on the market, with those who are actively searching stating that they will focus more on online pictures and virtual tours as a safety precaution.
Although 35 percent of prospective homebuyers stated that they are no longer actively searching for properties, and just keeping an eye on the market and maybe waiting for the period of uncertainty to end, 19 percent are determined to buy as soon as they find the right home. Twenty-two percent of home seekers, however, have definitely put a stop to their efforts to find a property, citing the outbreak as their main reason for putting everything on hold.
When asked about their homebuying plans, no less than 34 percent said they are determined to buy in the next six months, while a further 25 percent intend to do that in the next year. Only 12 percent are looking at longer time spans, stating they might be ready to buy only in the next five years or in the more distant future.
Whether it is because they have put the whole process on hold or because they are taking extensive safety precautions, the majority of respondents stated that they have no major concerns about the buying process these days: Forty-one percent. However, 31 percent worry about their financial situation and whether or not they will have the financial stability to afford the mortgage. Twelve percent cited variety issues, worrying about the number of homes that will actually be available, while only 16 percent cited health and safety concerns as their main issues regarding homebuying in this period.
If 27 percent of prospective homebuyers stated that they have already started looking for cheaper properties, 42 percent of respondents said they haven't noticed any significant changes in their homebuying process. There is another category of home seekers who did see their preferences change during the outbreak: Nineteen percent of survey takers admitted to bracing for major delays and a general slowdown, no matter where they are in the homebuying process.
When asked about the changes and precautions that they themselves started taking due to the spread of the virus, 44 percent of respondents reported that they are currently focusing more on the online tools at their disposal: property pictures and descriptions and virtual tours. Another five percent plan to rely more heavily on their real estate agent, but 35 percent don't plan on making any changes.
The 45-54 age group are the most optimistic about buying: more than half of the respondents in this age bracket, or 55 percent, stated that they are still looking to buy a home despite the outbreak. In fact, younger buyers have higher levels of optimism and confidence, with around half of all people under the age of 55 still looking forward to buying. People over 65, on the other hand, are the most reluctant, 27 percent of them stating that they have seized all actions related to buying a new property.
Whether they need to finish a homebuying process that started before the outbreak, or they do not want homebuying to drop too low on their list of priorities, the reality at the moment is that many Americans are keeping their eye on the market, or are even actively searching for properties online. At the current pace of change, it remains to be seen how many will succeed and how many will put their plans on hold for the time being.
---
Methodology: The five-question survey was posted on the Point2 Homes Web site between March 23-26, 2020. There were 2,900 usable answers. All percentages were rounded. This article appears courtesy of Point2 Homes.
---
Andra Hopulele is a senior real estate writer at Point2 Homes. With over seven years of experience in the field and a passion for all things real estate, Andra covers the impact of housing issues on our everyday lives. She writes about the financial implications of the new generations entering the housing market and about the challenges of homeownership. Her studies and articles have appeared in publications like REM Online, Yahoo Finance, Which Mortgage, and Le Quotidien. Andra can be reached by e-mail at Andra.Hopulele@Yardi.com.
---