The Mortgage Godfather: The Best Job of My Life ... Gunslinger
This just might be the best market for you, your family and loved ones that you will ever see in your lifetime.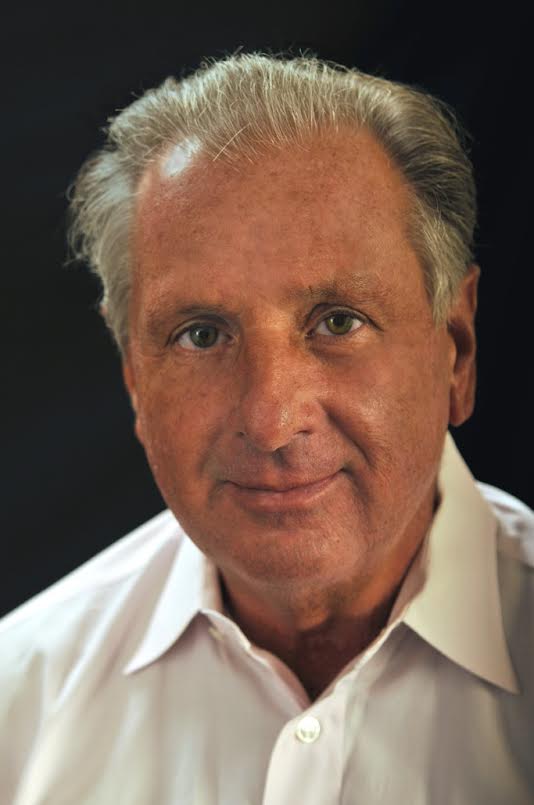 With interest rates at an all-time low and more than likely headed even lower, and with unemployment also at historically low levels, enthusiasm about our future at unexpected highs, confidence in our own abilities being supported with all the positive things we see, now is the time for us to make concentrated efforts to enhance our future by being smart with our present.
In 1980, I was afforded the best job of my 40 years on Earth. The fact that I was a broken spirit, in mind and fact did not deter me from applying for the dream job of a lifetime. My gun was loaded. During the summer of 1979, I was living in southern New Jersey in a two-bedroom apartment supported by a federal program, effectively on welfare. My rent payment was $58 per month. A neighbor and I grew our own vegetables so we could save the cost on grocery items. Having a real estate license at the time, I was the broker of record for a mortgage company with an office about 25 miles from my apartment. The people who were working at that company needed me to help them with the most basic mortgage questions you can think of. But I needed to keep my mind in that business. For a regular weekly salary, I found myself in a fancy boatyard, scraping the bottom of yachts. Removing barnacles that had grown there was back-breaking, dirty and effectively the worst job of my entire life. The upside was that after the barnacles were removed, I could use a roller to pain the bottom of those boats and didn't have to use a paint brush. But my gun was loaded.
One scorching day toward the end of the summer for some reason, explained only by the intervention of God, I bought The Wall Street Journal. In the "Help Wanted Section" was an advertisement for a position in New York City as the manager of the mortgage department of a bank. I seem to remember that the ad referred to the fact that the bank was starting a new division to originate residential mortgages. As your mind moves to the next step, let me amend your thinking. My resume was filled with part-time jobs. Even so, I was teaching a mortgage course based on a booklet I had written, managing the mortgage company that had my license, training new salespeople and writing applications at night after I was cleaned up from the dust created by the scraping of yachts. My gun was loaded. But still, in some recess of my mind, I made a copy of the resume and sent it off to a blind mailbox, just on the 10,000 to one chance I would hear back … and hear back I did. At the time, I really had only a passing knowledge of the greatest city on the planet. I called the person who headed up the HR Department and arranged to be in his office the following week.
Taking a bus from Atlantic City to New York left me at the Port Authority Building just across from 42nd Street and 8th Avenue. Then I discovered that I only had to walk one long block to the bank's main office at Broadway and 42nd Street. After spending about half-an-hour with the HR manager, he walked me down to the corner office of the president. We spent two wonderful hours together discussing the actions I would take to put together a mortgage department. He told me right then and there that I had the job, but he wanted me to meet the other officers of the bank in one week back at his office. It was my birthday. It was the day Mr. Reagan announced in New York City that he was running for President. It was the best present I ever had, even to this day.
From the bank of phones at the Port Authority, I called back to my welfare apartment in the pinelands of New Jersey and screamed into the phone, "I got the job, I got the job … $30,000 and a vice president position!"
Yes, I was really excited and was so happy that I had kept my gun loaded.
I started the job on Jan. 2, 1980. My office was on the second floor overlooking 8th Avenue. It was just the best job I ever had. Interest rates were between 12-13 percent … the country was in deep trouble. The economy was in the toilet, but none of that mattered to me. I dove into the pool without testing the depth of the water. Are you familiar with the adage that you need to aim before you shoot? Well I never learned that. My way of doing things is to shoot first and aim later.
That has gotten me in tons of trouble in my life, but it also creates the greatest set of activity you've ever encountered. I built that department into a machine.
In 1979, the bank I worked at did nine loans. Within three months, we were closing about 30 a week. I oiled that machine every day with new ideas, new contacts and so much business that the secondary market manager had a hard time keeping up. Interest rates rose to 17 percent. I bought a house that year and paid 15.5 percent interest for a $55,000 price tag and sold it 18 months later for $199,500.
Here is what is facing you right now. You have the job of a lifetime. You're going to look back on 2020 as the year you either made a ton of money or let the $100 bills fall through your fingers because you didn't take action. I predict there will be more real estate sold this year than ever before. Of course, that's so easy to predict.
Are you willing to shoot before you carefully aim? Will you see 15 real estate agents this week? Will you get in touch with every single person you know? On Friday, will you text a message to every real estate agent you know with a message that says: "Hope you had a great week. I just want you to know that if you need me this weekend, I'll be available for you or any client you might have."
Have you explained to you partner, wife or husband that this just might be the year that everything falls into place? Will you let God and me help guide you to riches beyond your belief? Have interest rates dipped below three percent yet? Could I have ever seen this coming? No, NEVER!!! But I'll tell you that I asked you to get ready. I asked you to organize your database. I asked you to look up and study the background of every real estate agent within driving distance on LinkedIn. I asked you to spiff up your own LinkedIn profile. I asked you to become friends with every real estate agent you said you want to do business with by using Facebook. I told you to video message your clients when the commitment is issued. I told you to always be ready when the HR guy calls like he did with me and asked me if I was ready.
Yes, I scraped the bottoms of boats. I hated it. All 125 pounds of me hated that job, but I was always ready. I kept my gun loaded, oiled and practiced what I did best: I could out-produce any loan officer I ever met.
I've given you the keys to the vault … they still work. You have months left of a market that will get you the job of your lifetime, but if you don't act today, shame, shame, shame!
---
Ralph LoVuolo Sr. has nearly 60 years history in the mortgage business. He was a co-founder/president of the NYAMB and a long-term member of the Board of Directors of NAMB. The Mortgage Godfather is available to help your salespeople do more business. He does sales rallies, Webinars, personal coaching. Call, text or e-mail (917) 576-1230 or e-mail Ralph@MortgageGodfather.com.
---