The Mortgage Godfather: The Derivation of K
In my senior year of college, a required class, as part of the demands for graduation was "Psychological Statistics" … an impossible course for someone as limited, mathematically speaking, as me. There was a day that became two, then three, where our professor Dr. Arnessen, a German born mathematical genius who told "US," then wrote for "US" the derivation of "K." "Us" was about 40 seniors hoping to acquire a Bachelor's Degree in Psychology at St. Joseph's College, now University, in Philadelphia.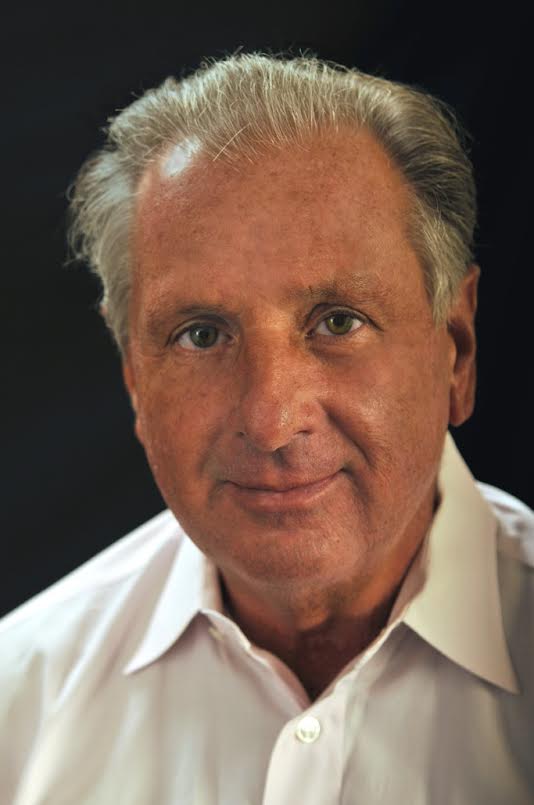 He was the most difficult professor that had raised chalk in any class I had taken. Difficult because of two simple reasons: First, he spoke with the very hard accent of his native land and, second, because he was just an awful "teacher." Most of the things he said were completely out of bounds for almost everyone in the class, even when he was able to suppress his accent. The small amphitheater held no more than 100 seats, and since we occupied less than half, I found that being in the front of the class would be the best for me. Some of the smart-assess sat up at the top or back of the room. The front and one side of the room held four green-boards, two in the front and two on the right side.
He announced, about two weeks into the first semester, that he was going to give us the derivation of "K." He wasn't going to teach it, he was going to give it to us. Someone asked him what it was and in his unintelligible way he related to us that the question was stupid, just copy it as he wrote it. So, he started on the green board in the front, left hand side, to write numbers and symbols. The symbols represented other numbers, none of which he explained, ever. He continued to write on that first panel, then moved on to the second, third and fourth, then back to one. First, he erased all he had written then started to continue to write. He was copying what he was writing from a hand-held sheaf of papers. He wrote for the entire 40 minutes and then left the classroom. We copied. The next day and for three days in total, from one green board to the next and so on and so forth, he just copied from this cluster of papers, until, at the end, he put an equal sign followed by "K." He stopped, the class was dismissed and we all left. The subject was never discussed again. The class was over.
Inexplicably, both before and after this derivation of "K" episode, he was trying to teach us the mathematics of statistics. Utterly impossible. It isn't fair to say I was lost. I was dumfounded as if I was in a class of quantum physics and still had not learned my A-B-C's or even knew that numbers existed.
Sharing my frustrations with my classmates was silly. We all found out pretty quickly that everyone was lost. He had told us at the beginning of the semester that the entire grade was going to be based on one final exam. ONE! How was it possible to get a passing grade in a subject that I knew less of than before I had entered the classroom. What a conundrum.
I had a limited number of choices and after eliminating the hard ones, chose, what appeared to me, the one solution to my problem. I would learn statistics myself. I would teach myself to understand what this awful man was unable to do.
Off to the Philadelphia Library I trotted. The mission of the Free Library of Philadelphia is "to advance literacy, guide learning, and inspire curiosity." I was going to take advantage of every part of that mission. It was there I found the most basic books on statistics that could be found and began my educational journey into the unknown. From the time I decided to teach myself, I'm remembering it was about four weeks until a mid-term exam was going to be given. Plenty of time, plenty. From daily class dismissal until the library closed, I spent almost every waking hour studying. I had to pass that course. There was no way I was going to summer school.
More than just the afternoons, I additionally spent about four weekends immersed in the books that I found. It was "nose-in-the-books" from opening to closing. I worked my way up to advanced high school texts and taught myself the most complicated mathematics that has ever come my way.
Learning is the most basic of instincts. From the first time that children can speak, they are constantly asking questions. Daddy, what does this mean? Mommy, what is that? More and more questions enter our conversations than ever. Now we have a smartphone that can answer almost any question that can be asked or sought after.
When time came for the midterm exam, I felt confident in my ability to understand what was being discussed in the classroom. Notice that I didn't say "taught," because as I've written above, our esteemed professor could not "teach."
Anyway, he gave a test, and the results were as expected: One person had an "A," one had a "D," and the rest of the 40 of us had "F's." I had the "A." Me, the guy who knew nothing when we started, had not only passed, but got every answer correct. I was truly ecstatic.
Dr. Arnessen announced that because of the embarrassing results, he would therefore repeat the entire first half of the semester and give another exam at the end of the term. He did both things, but still, almost no one was able to absorb his instructions. He then gave the same exam and that SOB who saw the same answers that I had given before, not making any comments on my answers, gave me a "C." I wound up appealing to the dean of students who passed me off with a dismissal of my complaint. I was really pissed. But it did me no good. That terrible man gave me a "C" for my final grade, with no explanation or logic. He said that was what I deserved.
Learning is so important. When you know the intricacies of your business, both the public and potential referral sources will be drawn to you. Your referral sources will hold you up to be an expert at your business. Seeking those accolades and titles is incredibly important to your success. I expect that every person I coach to do exactly what I did. Why? Because I know the value of knowledge. It has been so valuable in the development of my business. Knowledge of your business cannot be exaggerated. Learn everything you can about everything you can. Using knowledge will enhance your life and your business. Go for it every day.
---
Ralph LoVuolo Sr. has nearly 60 years history in the mortgage business. He was a co-founder/president of the NYAMB and a long-term member of the Board of Directors of NAMB. The Mortgage Godfather is available to help your salespeople do more business. He does sales rallies, Webinars, personal coaching. Call, text or e-mail (917) 576-1230 or e-mail Ralph@MortgageGodfather.com.