Freddie Mac: Mortgage Rates Show Slight Increase
"Mortgage rates have stabilized over the last few weeks as the market searches for direction in the fog of economic data," said Sam Khater, Freddie Mac's Chief Economist. "While financial markets initially rallied on the news of Federal Reserve support and are improving due to the
Senate's passage of a new small business stimulus
, we continue to see a deep economic contraction amidst uncertainty about the recovery formation."
The average 15-year fixed-rate mortgage rate came in at 2.86%,
up 0.06% from last week
and the five-year treasury-indexed adjustable-rate mortgage is down from 3.34% to 3.28%, according to the report.
And as mortgage rates begin to stabilize amid the COVID-19 pandemic, the U.S. Department of Labor's
latest unemployment rate
came in at 11.0% for the week ending April 11, an increase of 2.8 percentage points over the previous week, marking the highest level of the seasonally adjusted insured unemployment rate in history. In the week ending April 18, the advance figure for seasonally adjusted initial claims was 4,427,000, a decrease of 810,000 from the previous week's revised level. The four-week moving average was 5,786,500, an increase of 280,000 from the previous week's revised average.
"As with the prior weeks, a few caveats make this week's data difficult to interpret precisely," said Doug Duncan, Chief Economist at Fannie Mae. "On one hand, UI [unemployment] eligibility rules have been relaxed recently, increasing the number of people who are able to apply. This makes it difficult to estimate the uninsured unemployed share of the workforce. On the other hand, many states reported a significant backlog of UI applications due to a lack of processing capacity, indicating that this week's release may understate the true extent of insured layoffs."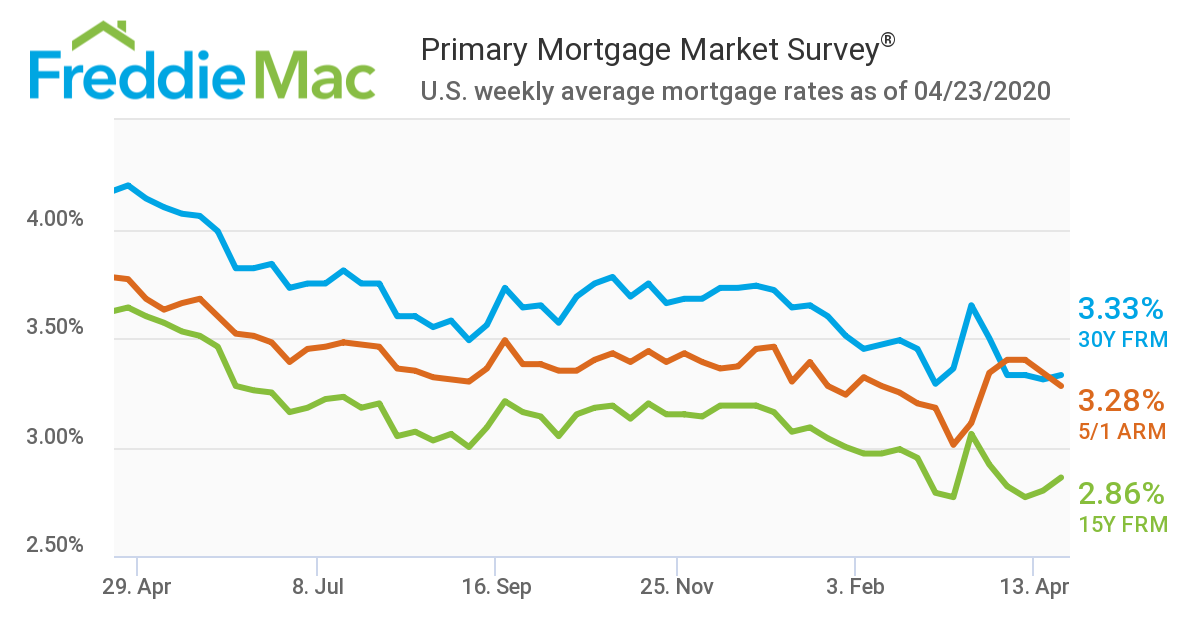 ---