NMP Presents ... Mortgage Banking's Most Powerful Women Roundtable Discussion
We felt it would be a prime opportunity to hear from some of the industry's most powerful women to share their perspectives on some of the industry's most pressing topics. Some of the words that came to mind when selecting our panel were "Pioneer, Leader, Innovator," and we are proud to present their thoughts on some of the industry's hottest topics, from catering to emerging markets, to the Milliennial marketplace, to making in it a male-dominated profession. Join us as today's female leaders in the mortgage profession share their thoughts in this exclusive feature in NMP magazine.
Meet the panel …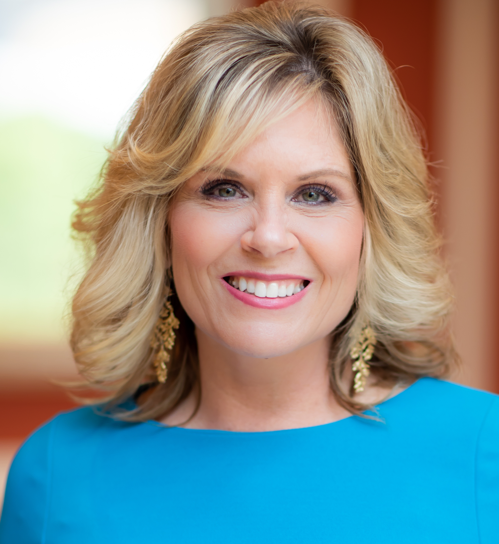 Jen Du Plessis
International Speaker, Top-Selling Author, Coach, Podcast Host
Jen Du Plessis is the founder of
Kinetic Spark Consulting
, Black Fox Investments and Valor Home Solutions. She the Author of LAUNCH! How to Take Your Business to New Heights, and is also the host of first mortgage specific and top-rated Podcast "Stop Talking, Take Action, Get Results!" Jen has spent more than 35 years in residential mortgage lending and was ranked in the top one percent of loan originators in the U.S. for many years; as well as being ranked in the top 200 for four years. She is a self-proclaimed serial entrepreneur with extensive leadership and sales experience. Today, Jen is a highly-sought-after international speaker and coach (sharing the stage with the likes of Tony Robbins, Les Brown, Barbara Corcoran, Darren Hardy, Magic Johnson and many more) who specializes in creating lifestyle businesses to help "solopreneurs," sales professionals, mortgage loan originators and real estate agents to multiply their results in record time, while maintaining a commanding and prosperous personal lifestyle. Jen has appeared on Good Morning America, Sirus/XM Radio, and Voice America Radio, and has been featured in such publications as
The Wall Street Journal
and
The Washington Post.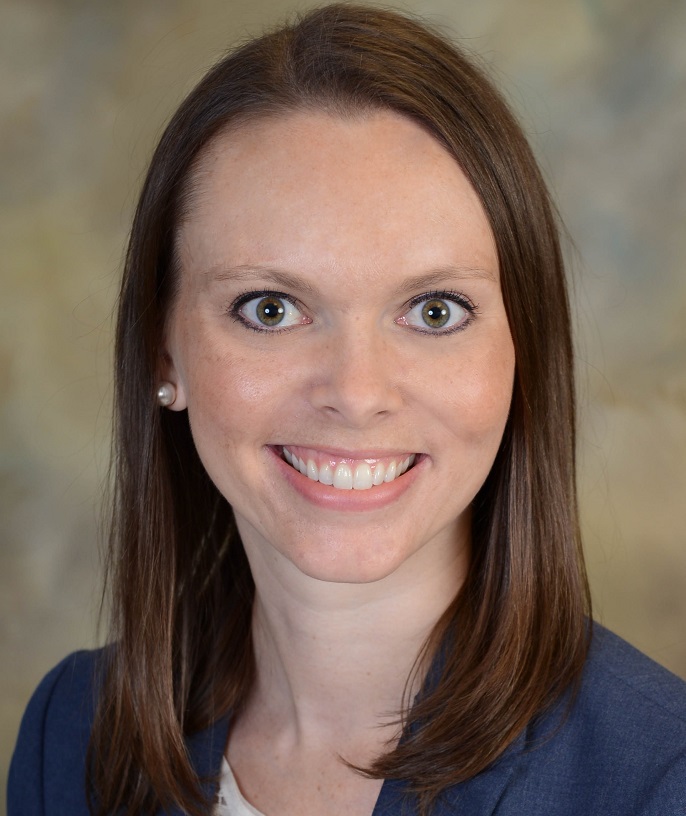 Alysse Prosnick
Senior Vice President of Operations, Angel Oak Mortgage Solutions
Alysse Prosnick is senior vice president of operations at
Angel Oak Mortgage Solutions
, dedicating her time and expertise since August of 2015. Alysse has led many initiatives that have allowed Angel Oak company significant growth due to her commitment and dedication. When Alysse first started at Angel Oak, the company only handled broker business. She helped add substantial opportunity and growth by helping to create levels of correspondent lending offerings that has led to a significant expansion for the business internally and externally. Alysse has also spearheaded and implemented other initiatives, such as a TPO Connect Portal, eSignature technology, TRID processes, systems and compliance checks. She also worked closely with her team to open Angel Oak's Dallas operations center. When she is not busy providing valuable leadership for Angel Oak, Alysse enjoys spending time with her husband and two children. She has become an indispensable part of the Angel Oak Mortgage Solutions team, helping the company become a leader in non-QM alternative loan solutions.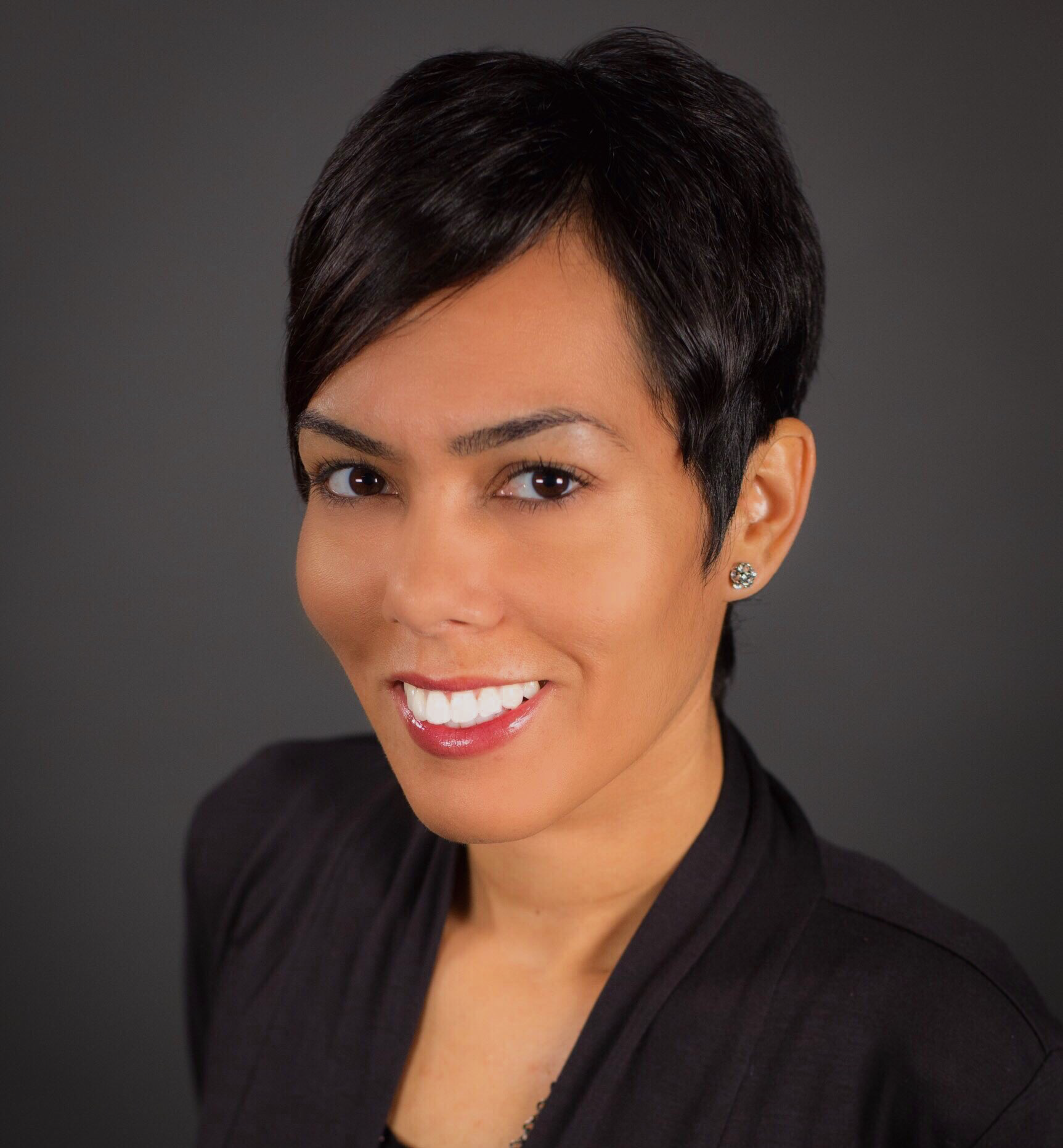 Dalila Ramos
Business Development Director, Planet Home Lending
Dalila Ramos has nearly two decades of experience in the mortgage industry, and is the business development director for
Planet Home Lending
, where she helps build brand awareness and attract talent to the national lender/servicer. Previously, Dalila was the director of business development at the
National Association of Minority Mortgage Bankers of America (NAMMBA)
. A Chicago native who is bilingual, Dalila also worked at Atlantic Bay Mortgage and Caliber Home Loans.
The roundtable …
Have you faced any obstacles as a female in a male-dominated profession? Do you see a leveling of the playing field?
Jen Du Plessis: Absolutely. However, many of the obstacles were in my early years in lending. There were several occasions when I was overlooked for a promotion with the reasons cited as "You would have to travel and knowing that you have children, we felt it wouldn't be a good fit," or "The job would require longs hours and we don't want you to feel uncomfortable working alone in the office," all the way to "Tom was a better fit due to his tenure," when in fact I had more tenure in the business and the company, and my production stats were better in several categories.
Today, I have the confidence, tenure, and influence to write my own ticket to success. This was definitely something I had to learn to manage. I still see issues with equality today, specifically at conferences. There are still more men than women gracing the stages speaking about their success, while in fact, many women are outperforming men. I am honored and privileged to have helped pave the way for women now experiencing so much success. It was tough in the late 1970's, and I am glad we are leaps and bounds ahead of those days.
 
Alysse Prosnick: Every leader faces professional obstacles. Leaders also face unique challenges based on their individual situation, which can include their gender, stage of life, market conditions, company history, differing personalities and a host of other items. These situations do not make the playing field unlevelled–they simply make it different.
I identify business obstacles, create a plan to overcome them, and then work through the challenge to move forward to the next priority.
 
Dalila Ramos: Some of the obstacles I faced were in my own mind. It's hard to feel comfortable speaking up when you're the only woman or the only woman of color in the room. Sometimes, it felt like my opinion and experiences were not valued, especially when I was a young woman.
Today, I'm working for a company, Planet Home Lending, that has as many women as men in leadership positions and is diverse from the entry-level through the C-suite. I know there's a path for me to get to the C-suite at Planet Home Lending because there are people like me there already. Our core values include finding strength in diversity and empowerment, listening to everyone regardless of title.
 
With the average age of a mortgage professional as 50- to 53-years of age, what is being done to attract Millennials to the mortgage industry to replenish an aging workforce?
Jen Du Plessis: While I feel there have been great strides taken, the MBA's initiative to encourage internships and the NAMMBA's long-term training and leadership programs for all gender and nationality categories, the support isn't the issue. The issue is attracting people to see the great blessing this industry can provide. I've had the pleasure of speaking and training at several local, regional and national conferences and companies. I see many initiatives in action, but it is only helping a few of those in the younger generations. The challenge will be in offering compensation plans that attract people wanting long-term, challenging and profitable careers.
My daughter for example, who works for a mortgage insurance company, was extremely hesitant to jump into lending after watching me and my husband (also in lending) go through so many financial trials. The thought of being in a full commission job was truly frightening. So many of us Baby Boomers have been supporting our children, our parents and our ourselves that the last I wanted was for my child to take on a position that would have fluctuating income. Thankfully, in this case, it is working well for her and for us.
 
What are you doing to support and attract homebuyers in emerging markets?
Alysse Prosnick: At Angel Oak, we offer a lot of support to our clients to make this happen. Our approved brokers really appreciate our free private label marketing materials. Clients are encouraged to invite us to speak with them at real estate agent events on the non-QM product and share how the broker can grow their business. Technology is always a focus to improve and deliver easier and faster solutions.
For instance, we have new technology offering an instant review of the client's ability to qualify for a non-QM loan that has been a game-changer in this sector of the mortgage industry. We also offer products that other companies do not offer, such as our Bank Statement Program for self-employed borrowers. Continuously educating the market, getting the message out about non-QM products and making it easier for our partners to quickly qualify loans will allow us to grow this market.
 
What do you feel will be the big breakthrough product in the industry in 2020?
Jen Du Plessis: The pendulum swinging back from the strict credit crisis era. We've seen remarkable progress in the non-QM market, and I've seen some great results for loan officers who are targeting these less-served markets. The adoption of these new products for securitization has allowed independent brokerage and correspondent lenders to lead these markets and they are doing very well.
I learned years ago, while working for one of the largest negative amortization lenders, prior to everyone jumping into that market, without clarity of who the product was best suited for, that having a unique, service-oriented and profitable niche can be very lucrative. This is going to be one of the few ways companies will be able to differentiate themselves … but it will require extensive sales and skills training, something the industry lacked prior to the credit crisis.
Originators will need to learn the art of "Eduselling" over quoting rates. Additionally, the local relationship-driven lender will win over the Internet aggregators for loans that don't fit into the traditional QM model. Those with the strongest relationships will have the opportunity to shine.
 
Alysse Prosnick: The Bank Statement Program for self-employed borrowers. Self-employment will continue to be a rising trend, with the growth rate exceeding faster than the percent growth rate projected for all workers according to the Bureau of Labor Statistics. Tax returns do not accurately show income due to tax write-offs making qualifying for a home loan challenging. Self-employed borrowers rely on bank statements to purchase a home. In many instances, credit is good and the only issue is documentation. As the population of self-employed borrowers increases, the demand for bank statement loans will increase. I also think we will see a rise in the loans that exceed the conforming loan limits.
 
Do you think larger or smaller firms have the potential for greater growth in 2020?
Jen Du Plessis: I'm seeing the trend lean back to smaller firms having more traction in the market. With the expansion and depth of non-QM products reaching more companies, I've witnessed first-hand larger firms, banks and credit unions remaining comfortable with the products they are offering. There are some pockets of portfolio products from these companies that help them grasp a higher market share, but the offerings tend to be short lived. For example, one of my coaching clients who works for a small credit union, experienced a drop of 63 percent of her business—at a time when everyone is busy with lower rates and refinances—due to the elimination of a key product offered only by her company.
The risk game is still alive and those that are willing to take more, may very well be the winners. With the compliance in place, QM or not, I don't see the days of old creep back in the future of lending. We've learned that lesson.
Another factor is the level of engagement employees experience is small companies. Studies show that 70 percent of employees who quit their jobs did so due to lack of engagement and community by management often experienced in larger companies.
 
Dalila Ramos: Planet Home Lending has some advantages over larger companies. Because of our size and culture, it's easier for us to be nimble and innovate to take advantage of market inflections and opportunities. When you work at a growing, entrepreneurial company, your contributions matter. I have access to an incredible leadership team.
 
What are your feelings on the current state of the mortgage marketplace?
Alysse Prosnick: This year has proved to be promising for homebuyers with low rates, volume growth and slowing home prices. This makes for a healthy market and increased optimism among borrowers. As a result, there is now more product innovation to continue to grow the market. This innovation is controlled to manage product risks and maintain process quality. The market is in a good place from a regulatory standpoint, with a healthy level of oversight.
Subscribe to the NMP Daily