The Beckwith Blog: In the Heat Of Mortgage 911
I sit in the dark the morning I write this article, the news is on in the background, with the ticker running amok for a world under siege by an invisible enemy. The world we were living in just a month ago when I wrote this column is barely recognizable. A new world has given way to what will be the most memorable disruption and greatest threat to modern global society to have ever happened in the memories of mankind. And here we are, at the helm of the greatest economy in the world, holding all the cards. It's time to play a hand and realize just how crucial it is that we get it right.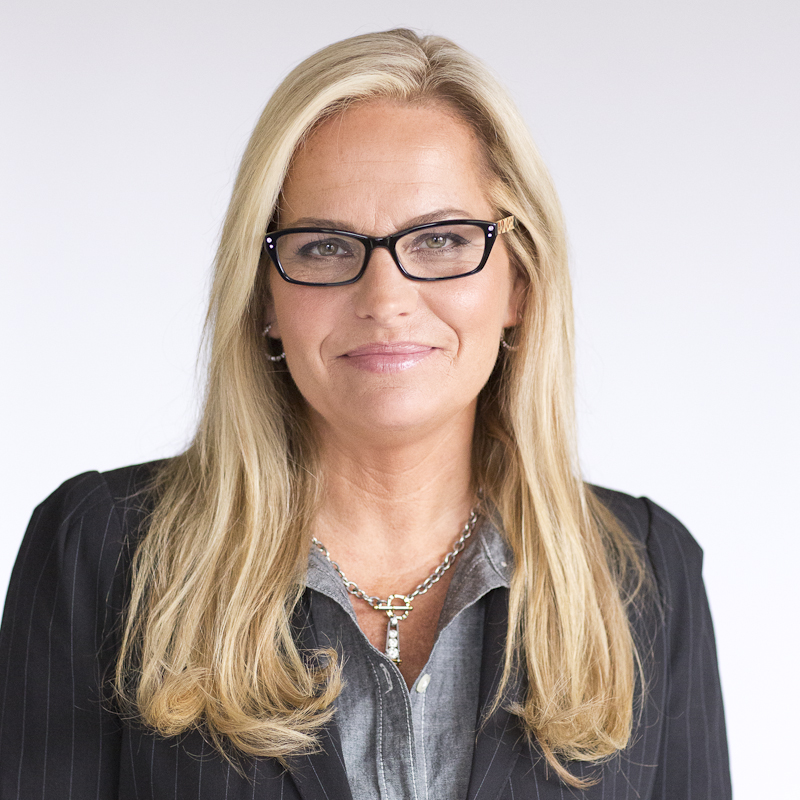 As a coach and president of a coaching company for mortgage and real estate professionals, I can assure you, I am enduring the storm and am swimming. I am accumulating the best economic advice available … middle of the road, vetted and sound advice, from executive leaders, Wall Street execs, industry experts and the news. I can see the whites of the eyes of those professionals and leaders who have complete panic ensuing. And I am here to confidently reassure that we will be okay … more than okay in short order. I can say this because of my understanding of what is truly at the core of this disruption and what the effects will be and are because of my understanding and education.
So what exactly is the 9-1-1 for mortgage and real estate professionals?
Where Have We Been?
In order to understand where we are going, we must understand where we have been. Having been through several national economic crisis in a three-decade career, I know we are not where we were during the 2008 "Mortgage Implosion." No, we are not in a rising customer default market, which has delivered long-term sustained damage and disruption to the mortgage and real estate world. We are not losing value in our homes (yet). Millennials have only heard about and not experienced firsthand our last massive crisis. What is happening now is very different. We can accept that we are seeing similar symptoms, but have a completely different illness.
In 2008, we had a life-threatening illness to our industry, and today, we are in a slow slide car accident … one that will, of course, require repair and cause damages, but not one that will take us completely out of a thriving future that awaits in a post-Corona world.
Handling The Bumps And Bruises
Yes, we will recover from this far quicker and it's the best advice of the most knowledgeable economic experts in our field that we will bounce back the moment this passes. We may, however, suffer some harmful damage …
 
►Delinquencies and job loss: Homeowners who fail to make their mortgage payments right now due to job loss or income issues during this crisis will suffer mortgage delinquencies that are harmful to their credit qualifications. However, many predict that we will see credit reform or emergency amendments that will allow for the forgiveness of any delinquency brought on from this plight. If that holds true, homeowners will get relief to shift funds to life saving funds that are so desperately needed right now.  
►Sellers who abandon selling their homes: We understand that leaving your home during quarantine is likely not to be startling. For those who have a home to move to, they should continue their transactions understanding they will be okay. Obviously, taking tactics to disinfect the homes they are entering and the one they are leaving. But don't stop the flow of these transactions if you can avoid it. Stalling can jeopardize the transaction greatly, with so many variables impacting that deal staying solid to the finish line.
►Buyers who are stalling like deer in the headlights: We understand that homebuyers may stall their efforts to take refuge in their current homes and the idea of moving is not palatable, let alone shopping for a new home. While movement to buy a home is suspended, there is no reason not to call a mortgage professional and work on a pre-qualification and get in a position to take action as soon as this passes. We encourage everyone to encourage the same and to work with potential buyers with the same confidence. This will help speed along our recovery at a faster pace.
►No open houses: Of course, there are no open houses being held, and as such, the selling means for real estate agents is halted. This is where virtual open houses will be at an all-time high and thank God for the years of 360-degree virtual video shoots that allow buyers to truly get a great perspective of their potential home in a high-definition, panoramic and all-encompassing videos and photos. These will serve to keep homes moving for potential buyers. Real estate agents should hold "Virtual Open Houses" and move their manual open houses to this format ASAP!
►Interest rate volatility: We understand that mortgage interest rates have taken us on a thrill ride, complete with loops, turns and bends. Coming off the many months of incredible all-time lows, mortgage rates have reacted in recent weeks to the piling up and capacity reaching levels leaving lenders hiking their rates to slow down volume. Conversely, the Fed dropping rates to zero percent and explaining to a desperate world that the "mortgage rates are NOT zero" has taken an entire industry to its knees with tons of time spent explaining to consumers why not.
►Some mortgage sector fatalities: It's yet to be understood where we will need to amputate parts of the industry in order to survive. As this article is being written, non-QM lenders are suffering and finding any foothold they may have for an economic break that has left investors and warehouses weary of a high risk market. 
So What Now?
My greatest advice to all of you is to remain calm … to not fall victim to fear mongering news or to those who are economically inept. This market and what we are seeing is all from this Coronavirus pandemic event. As a result, we are not staring down a market that can't recover quickly. We will see fast recovery and the resumption of our thriving prior levels, with some small percentage of casualty.
As I write this, I am watching the unemployment numbers rise and that is going to bring the water line to new heights and will scare us in the process. But just as fast as things went into turmoil, will we all be right back in business.
We all need to understand that we are witnessing an emergency, not the fall of our economy. The effects look the same and the damage will hurt, but by large percentages, all will be returned to normal and beyond when we pass this.
The Economy Can Recover Faster Than The Pandemic!
It is predicted that when we see the slightest light at the end of the tunnel, we will see all calm return and the economy will begin to repair itself before we are even at the end of the pandemic's finish line. So we aren't not looking for the end of the tunnel, we are looking to bridge the curve. While we are all trying to flatten the curve and are taking life-saving measures and sacrifices, we also need to do our part to keep things in order. The more we do this and attend to our referral partners, business partners and consumers, the better off our return will be!
So How Do I Help In The Recovery Efforts Now?
1. Stay calm: Be the voice of calm. Be informative, share vital news, talk your customers off the cliff, and keep transactions moving along, even if you have to hold them and keep them alive to a long-awaited finish line.
2. Educate yourself on the mortgage economy: Don't fall into the trap of alarmist and uneducated economic news. We will recover from this "economic emergency" quickly and with vibrant returns.
3. Put on your oxygen mask before helping others: We need to ensure that we stay healthy. We need to follow the emergent advice. As a nation of traveling salespeople, for active professionals, this "quarantining" is hard. Look for the silver lining of time spent with family and a more peaceful existence while we hold down the emergency in front of us, and embrace the new world you are in.
4. Create a new normal: In order to be at peace with your new world, you need to create a true work space in your home. You need to wake and get into routines for you and your children just like you would on a regular day. You get up, shower, exercise, go to work (in the other room) and you develop routines for your kids as well!
5. Increase your communication: It's vital right now that you be the voice that is in constant contact with your clients and referral partners. As leaders, you must be proactive, calming and informative.
6. Keep things moving: Now, more than every "movement" of the transaction, we need to create an environment of normalcy in the collection of applications and provide hope to mortgage applicants. Create a line that we can move when this lifts. Do not stop being the trusted advisor.
 
The greatest gift we can give in a time of hope is the gift of authentic advice. Right now, as an industry, I am seeing great leadership and mentoring by those who are here to help everyone. Some are familiar voices and many are those who are emerging as new leaders. Be a part of this problem-solving army of leaders and entrepreneurs. Be a positive part of the solution and understand we WILL recover from this quickly. Keep hope and more than anything, stay safe. I send all of the well wishes, prayers and promises I can to be a part of that solution and help us keep the needle moving in the right direction as best I can.
I also see incredible kindness, a convergence of industry leaders, true helpfulness and generosity, as always the American people show heart in our most dire times. It is that hope and heart we hang onto and lead with. We have been here before, but for different reasons. We will weather this storm once again and prevail. The younger generation of mortgage professionals are now being given their own industry war story, sadly, and yes, it's a whopper. "An Economy Interrupted" at its height will be an incredible story to tell one day. Let's just make sure we write a happy ending!
Godspeed …
---
Christine Beckwith is a 30-year mortgage industry veteran who has broken many glass ceilings and has blazed a trail for many female professionals to come. Christine is currently president and chief operating officer of 20/20 Vision for Success Coaching and Consulting, a decorated, sought after and award-winning leader. Christine may be reached by e-mail at Christine@VisionYourSuccess.net.