Nations Direct Mortgage Prospers During Pandemic
Thursday afternoon's installment of the
Mortgage Leadership Outlook series
featured Martin Warren, managing director, specialty lending and servicing for
Nations Direct Mortgage
. Warren joined series host Andrew Berman, head of engagement and outreach for
National Mortgage Professional
magazine, to discuss his beginnings in the industry, the impact of COVID-19 on his company, his charitable giving, his extensive bow-tie collection, and much more.
As the COVID-19 pandemic poses challenges for the mortgage industry, the
Mortgage Leadership Outlook series
helps you, the mortgage professional, navigate through these uncertain times.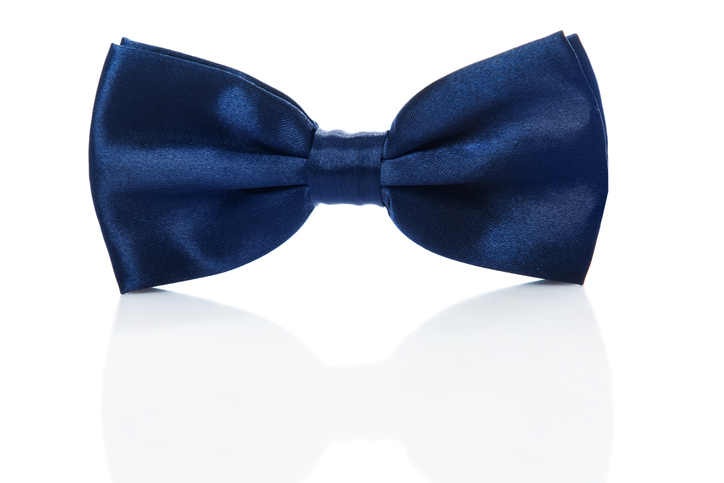 No stranger to industry adversity, Warren, known for his trademark bow ties (his collection numbers 261), is a survivor of the great mortgage meltdown of 2008-2009. As vice president/regional manager with New Century Mortgage at the time, it was a challenging period for an industry that was blamed solely for the collapse of the U.S. economy.
"No one wanted to hire anyone from New Century. It was a challenging time. I went to IndyMac for two weeks and went through their training and then the company shut down," explained Warren. "The only opportunity for myself was to start a company. I had some conversations with a number of great leaders in the industry about starting a mortgage company. I was in Boston and met some folks in California, including Dan Upton who is my partner today."
"We had some great people in our organization that have companies today that started off in cubicles together," said Warren of the business' humble beginnings. "We literally sat in cubicles and called out of the Yellow Pages."
And even as a pandemic continues to strike the nation, Nations Direct Mortgage, which specializes in FHA, conventional, VA and USDA products, is bucking the trend and is hiring the industry's top talent at a rapid clip.
"The thing is, we are hiring … we had eight new hires Monday and sent out 15 new offer letters this week and all accepted yesterday," explained Warren. "These people are so appreciative and there are a lot of great people out there, I don't care if they are from my company, but there are so many great people out there in the industry."
And when the state of California issued its stay-in-place orders, Nations Direct was ready to make the transition to a partially remote workforce.
"It was that week in March when we said we better be ready to move out of the offices," said Warren. "We were already doing our own securities in-house here since the fall, so that worked out well, but it was that week of March 11th, it was crucial move. The good news is, we are about a couple of hundred people strong … half work out of the office here where I am in Santa Ana, Calif. We were already on Citrix, we had boxes ready with dual monitors, VOIP phones, so people came in March 16 and put them in their cars, and it was a seamless transition to remotely working. Our associates did an amazing job."
When Warren first mapped out the business plan for Nations Direct, he realized the company needed to get involved in a charitable initiative. They interviewed several candidates and selected Erik Rees, who started the
Jessie Rees Foundation
after his daughter lost her battle with brain cancer at the age of 12.
"Once a year, either in the first quarter or second quarter, we donate $25 for every closing, so this year we will give the Jessie Rees Foundation $75,000-$100,000 which is awesome," said Warren. "I wear my NEGU (Never Ever Give Up) wristband. If you look at Joe Burrow, he wore his at the College National Championship, Pat Mahomes [Super Bowl winning quarterback for the Kansas City Chiefs] wore his wristband … it's been on six Sports Illustrated covers—Josh Allen [Buffalo Bills quarterback], Sam Darnold [New York Jets quarterback]—they all wear their NEGU bracelets for childhood cancer."
Other Highlights From Warren's Chat With Berman Include …
►On what drives his passion for the mortgage industry: "I have been blessed in life. I have amazing people who I surround myself with every day. Right now, our employees are working so hard, they are working almost seven days a week, 10 hours a day. I tell them there is a lot of opportunity right now. We are very fortunate to say the least … we are closing loans, we are closing purchases."
►On the importance of industry transparency in the time of a pandemic: "I don't have a problem sharing. I don't know everything and we have some great leaders throughout the industry. We need to protect one another. We don't want to go through what we all went through in 2007 when the industry just ended one day."
►On his industry longevity: "Like I tell anyone here, if you want to make as much money as you want, by all means do it. I always say, the highest in integrity always do the right thing, even when the door is closed. If they want to make $1 million, then God bless them, just do it right and establish long-term relationships.
►On his future in the mortgage profession: "To me, being here at Nations Direct for 13 years, I want to be here another 30 years! I love what I do, it's fun … it's a long-term play. I don't need to do $50 billion a month, if we do $500 million a month, that's a great number. For a couple of hundred employees to be doing $400 million, that's awesome."
Check out the full discussion between Warren and Berman below.
Subscribe to the NMP Daily