A Clear Look At Transparent Leadership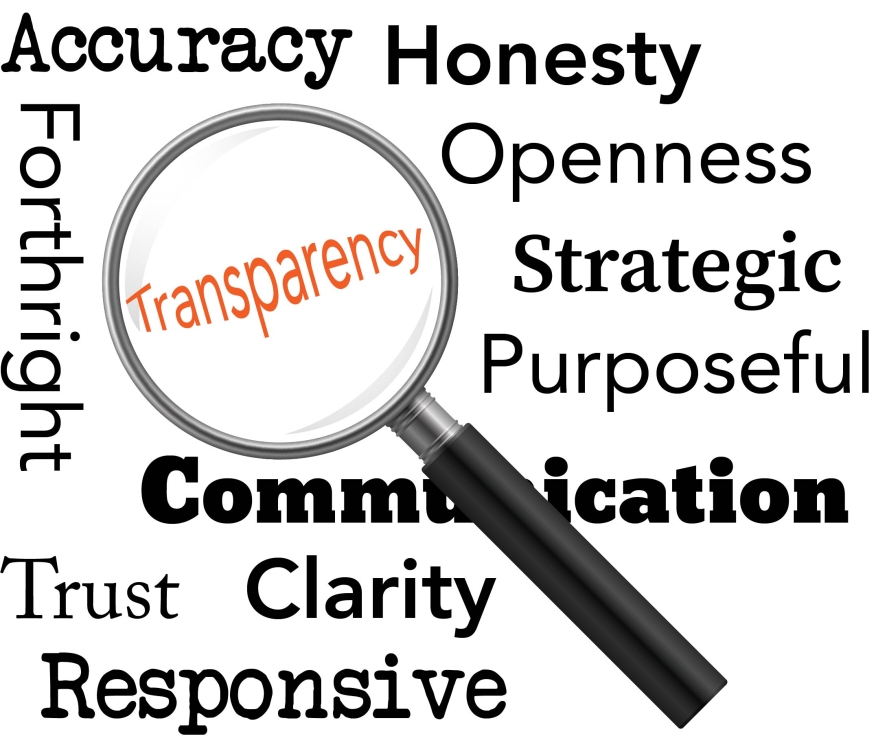 Transparent leadership is one of the most important things that loan officers look for in a mortgage employer. This may never be truer than now, as mortgage professionals across the United States are turning to their company leaders for information and guidance to navigate the challenges that the housing and mortgage lending markets are facing as a result of the COVID-19 pandemic.
It can be easy, however, for mortgage companies—or any company for that matter—to come up short in this area. Leaders may have valid reasons for withholding information, like concern about panicking employees or a need to maintain greater control of the situation. But mortgage employers definitely should not use "shelter-in-place" orders or locked doors at physical headquarters and branch locations as an excuse to not be transparent with loan officers and other employees with the abundance of technological resources at our fingertips. A transparent leader's virtual doors are always wide open.
At the end of the day, especially in changing and uncertain times, there are more pros to transparent leadership than cons.
What Does Transparent Leadership Look Like?
A transparent leader is not someone who indulges in the culture of oversharing, posting every intimate detail of their day on social media. Transparency is strategic, targeted and purposeful.
Frequent And Honest Communication
Employee satisfaction survey after survey shows the significance of keeping employees in the loop. In the mortgage world, loan officers want to know the details of loan program adjustments, policy changes, overall company performance, etc. in an uncertain market—the good and the bad. No one likes surprises when it comes to company and market stability.
Mortgage professionals realize that some information must be held close to the vest to avoid divulging a lender's competitive advantages. It's okay for a leader to say that certain information cannot be discussed at this time, but will be communicated later. But sharing key company metrics, benchmarks and goals allow loan officers and entire teams to link their own performance with that of the company, to personally invest in and own their role in helping the company reach the desired outcomes. This can also provide clarity on the reasoning behind major decisions and changes.
Frequent communication is critical to setting crystal-clear expectations and measuring progress toward achieving them. This helps to avoid all-too-common misunderstandings, false assumptions and unmet expectations.
But honest communication is a two-way street. Transparent leaders welcome feedback through one-on-one meetings, employee engagement and satisfaction surveys, and even comments on social media posts and live Web sessions.
There are so many ways to communicate today! During this COVID-19 pandemic, with all employees working remotely, Academy Mortgage's leaders are providing company updates via weekly Town Halls broadcasted nationwide, daily video market updates, frequent e-mails, dedicated Web sites, internal communication platforms, etc. Their intent is to quickly communicate and be as accurate and transparent as possible in sharing information as it continually and rapidly comes in.
Direct Access To Leadership
Transparent leaders practice what they preach. A true open-door policy means a leader answers their phone, promptly returns calls, and responds to e-mails and texts. They then set the standard to be followed by the company's entire management team.
Proactive, Not Reactive
Transparent leaders show a willingness to be flexible and to listen to and incorporate feedback. They are nimble yet strategic, and respond to ever-evolving conditions with agility and optimism.
Provide Personal Support
In times of duress, there is nothing more meaningful to an employee than knowing their employer has their back. Transparent mortgage leaders get to know their loan officers and other employees personally. They want to make personal connections and be a friendly source of motivation, encouragement and empathy.
How Do Loan Officers Benefit From Transparent Leadership?
Mortgage lenders should continue new communication practices and behaviors to be more transparent. We likely will see differences in the way we work together after this pandemic. Leaders must commit to transparent communication for the company and its loan officers to reap the long-term benefits.
Trust, Autonomy And Confidence
Perhaps the number one benefit of transparent leadership is building trust. There is no question leading with transparency can leave someone feeling vulnerable, but employees will reward their leaders' humility with their loyalty and trust.
For loan officers, trust translates into autonomy and confidence. A transparent leader gives the loan officer the information they need, trusting they will use it to confidently make their own business decisions at the local level.
Align Personal Values With Company Values And Goals
Loan officers who see their own personal values reflected in the words and actions of their leaders are more likely to stand behind and support the company's overarching purpose and vision. Transparency is a powerful unifier, which in turn, encourages loan officers and their teams to work smarter and harder toward a common goal.
Improved Production And Team Performance
As greater transparency fosters greater advocacy, highly-engaged loan officers and employees are more likely to achieve higher performance and productivity. Open discussion with leaders and knowing they have all the information they need enables teams to work together quickly and effectively to solve problems and make decisions. Teams are built faster and relationships grow more authentically in a culture of trust and transparency. It is energizing to feel a part of a cohesive team. There is also an increased sense of accountability, as sales teams clearly know what is expected of them and want to give their best efforts to see the company thrive.
A Reason To Stay
When transparency is a priority at their company, loan officers feel trusted with information and decision-making authority, and as a result, they feel valued. They know their opinions matter and their feedback is being heard. There is less uncertainty about the future as they are informed about their leaders' plans, objectives and strategies for moving forward.
Transparent leadership binds a company through integrity, openness, and loyalty.
---

Kristi Pickering is chief operations officer at Academy Mortgage, a leading independent purchase lender with more than 250 branches across the United States. Kristi has served in every operations role over her 25-plus-year mortgage career, which has provided her with invaluable knowledge and experience to see the big picture as a mortgage leader. Kristi may be reached at

[email protected]

. Visit Join.AcademyMortgage.com for more information.
---
This Sponsored Editorial originally appeared in the May 2020 print edition of National Mortgage Professional magazine.