US Real Estate Services Names New VP, Valuations And Vendor Management
US Real Estate Services, Inc. promoted Garrett Mays as the company's vice president of valuations and vendor management. He will be responsible for overseeing the daily operations of the valuations department and manage its business partner networks.
Mays joined the company more than 12 years ago, holding a number of positions and various responsibilities.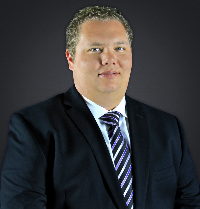 "Garrett has contributed a wealth of information, knowledge and new innovative ideas as an operational leader at USRES." said Keith Guenther, CEO of USRES. "His highly evolved perspective on operational functionality has enabled USRES to develop extremely effective solutions to meet our clients' needs. While having innate leadership qualities, Garrett takes every opportunity to learn new techniques and strategies to improve the quality of production and the overall positive company culture."
According to a press release, Mays' leadership was instrumental in seeing the operational transition through a number of significant, company-wide initiatives including a seamless transition of operations to remote work during the COVID-19 pandemic. He was also responsible for spearheading a reinvention of the company's valuation services division by decentralizing its operational structure and creating specialized programs to match each individual clients' requirements, according to the release.
"As we approach our 30th year of serving the industry our success has been predicated by understanding and valuing our clients as the foundation of our business," said Mays. "We have established a high standard of service within our company consistently delivering a 95 percent resolution rate when issues arise."
Subscribe to the NMP Daily