Fairway's Jacobson: Brokers Harmed By UWM
Fairway Independent Mortgage Corporation
's CEO Steve Jacobson (photoed right) has been mostly tight-lipped about the line in the sand drawn with his company and Rocket Mortgage by Mat Ishbia of UWM. But in an exclusive zoom call with National Mortgage Professional this morning, he spoke out.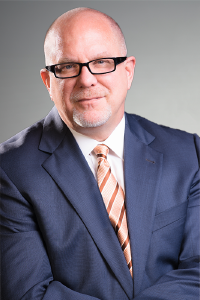 Ishbia has said his ultimatum – that UWM will not work with brokers who do business with his two rivals – is designed to protect brokers. But Jacobson says the opposite is true. By taking away a broker's ability to shop for lower rates, they are being harmed, even more so than their clients.
Borrowers can always go elsewhere, he points out. But if a broker can't relock the borrower into a less costly mortgage, they could very well lose that customer.
"We don't care who people use; that's their choice," said Jacobson, who started in the business as a broker. "Freedom and flexibility is part of being a broker. But I can't imagine anyone willing to sign" the 19-page agreement UWM is asking brokers to put their John Hancock's to.
The Fairway CEO finds several clauses in the document troubling. But the one that "jumps off the page" says that if a broker locks in a loan with UWM, he has to close. As Jacobson reads it, that means UWM is not willing to renegotiate price and the broker can't look elsewhere for a lower rate.
FINE PRINT
"We're not mad," he added, noting that the uproar has given his company plenty of free publicity. "But it's gotten to the point where I don't think people are reading the fine print."
On the call with Jacobson was Al Hecklinski, Fairway's senior vice president of third-party origination, who said that while the dispute may have started out as a silly little squabble, it has turned serious. "It has had its impact," he said. "But we've seen a lot of positive results."
Overall though, Hecklinski added, it has been "a zero-sum game" for Fairway.
Meanwhile, in an interview with Inman, a news service aimed at the real estate community, Bob Walters, the president and chief operating officer of Rocket Companies, said in his 25 years in the mortgage business, he's never seen anything like the brouhaha with UWM.
"Imagine if Fannie Mae said if you sell to Freddie Mac you can't work with Fannie Mae," Walters told the service. "I realize that those are two government-sponsored enterprises, but it would be absurd."
As the Rocket Mortgage executive sees it, the beef sets "a really, really bad precedent." And he agreed with Jacobson that the "ultimate losers" in the squabble are mortgage brokers.
"If you talk to mortgage brokers, they're furious," he said. "Some feel that they have to do something out of necessity to protect their pipelines, but they're furious because they know the broker knows that their superpower is their choice. They don't want to become a retail platform for UWM."
Subscribe to the NMP Daily