Sagent Adds Fannie Mae Vet To Its Board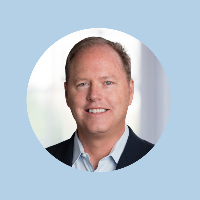 Sagent appointed Andrew Bon Salle to its board of directors. The move accelerates Sagent's vision to remake loan servicing from the consumer perspective, as well as deepens Sagent's relationships with customers, regulators and investors, according to a press release.
"Rewiring loan servicing with highly configurable platforms requires huge scale and resources, and few understand this better than Sagent's new board member Andrew Bon Salle," said Sagent CEO Dan Sogorka.
As executive vice president of Single-Family Business at Fannie Mae, Bon Salle managed its $3 trillion credit portfolio, oversaw engagement with customers and industry stakeholders and supervised all single-family capital markets activities. At Sagent, he will be tasked with driving strategic vision, execution and deal-making that rethinks American mortgage servicing and grows market share.
"Servicers must be powered by nimble technology to be heroes to borrowers, stalwarts to investors and stewards of consumer protection to regulators," said Bon Salle. "It's taken time to modernize servicing because it's the last, most complex frontier of consumer finance. But our industry is now ready to show consumers and regulators that servicing is where lifetime customer care is managed and grown."
Subscribe to the NMP Daily