Click n' Close Hires Two For Wholesale, Correspondent Divisions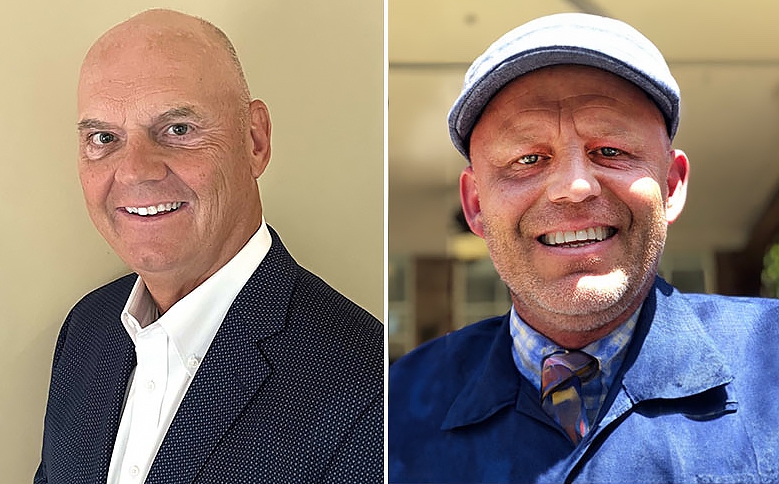 Ken Weislak (left) and Travis Sharpe
Submitted
Ken Weislak and Travis Sharpe to support continued growth of company's DPA offerings for TPOs and correspondents.
Click n' Close, a multi-state mortgage lender serving consumers and mortgage originators through its wholesale and correspondent channels, announced it has hired Ken Weislak as business development manager for the wholesale division and Travis Sharpe as the operations manager for the company's correspondent division.
Weislak will focus on recruiting and onboarding third-party originators (TPOs) to expand the Texas-based Click n' Close's national footprint, while Sharpe will be responsible for all operational aspects of the division with a focus on the company's down payment product features.
"We are delighted to share that this year has been one of growth for Click n' Close. Despite the changing market landscape, we've been able to help countless lenders and their borrowers make homeownership a reality through our suite of down payment assistance products," said Click n' Close Owner and CEO Jeff Bode. "Ken and Travis will be tremendous assets to our organization in ensuring our current and future partners can leverage the full potential of our product suite to serve the best interests of their borrowers."
Weislak possesses extensive experience in the TPO lending space. Most recently, he served as vice president of the Central States region for Kind Lending's wholesale/non-delegated division. He has also led sales efforts in the TPO channel for Plaza Home Mortgage, Aegis Wholesale, and Fleet Mortgage Corp.
Sharpe joins Click n' Close from Mr. Cooper, where he worked for nearly 15 years, starting as a loan officer. His last role was vice president of capital market operations. Sharpe was responsible for all business processes and technology with a focus on team empowerment.