Figure Lending, Apollo Transfer Ownership Via Blockchain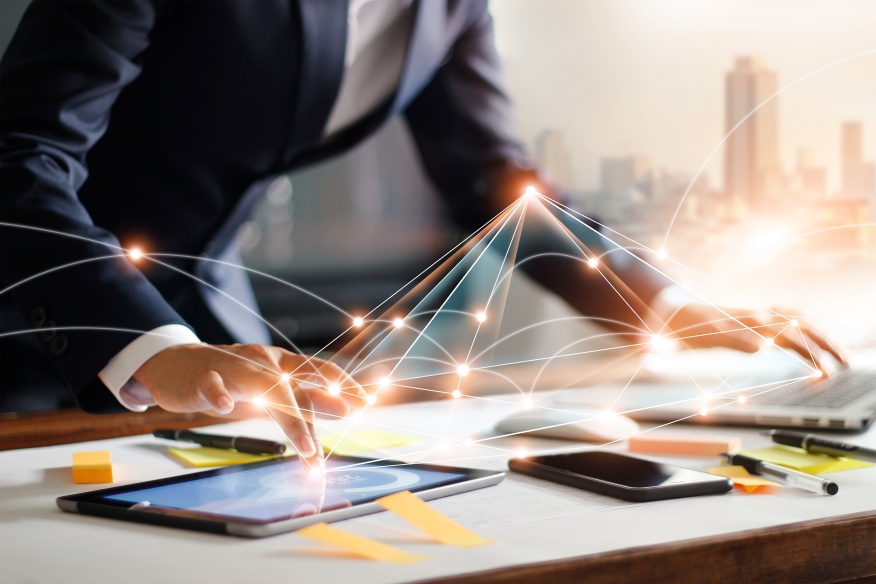 Mortgage loan registry seeks to bring greater efficiency and transparency to the mortgage industry.
Described as a first-of-its-kind for the mortgage industry, Figure Lending LLC and Apollo completed a transaction involving the origination of digital mortgage loans and transfer of ownership using blockchain technology.
Figure has begun originating eNote mortgages that are on-boarded as unique digital assets on the Provenance Blockchain, which is public and open-source. Those assets are then registered with Digital Asset Registration Technologies Inc.
The combined lien and eNote registry was developed by Figure. DART monitors blockchain-based asset transfers and offers a streamlined and more efficient alternative to the existing loan-tracking database systems and the often delayed, weeks-long settlement process for paper promissory notes.
The process has traditionally required duplicative registration of a loan in multiple MERS databases, and slow and risky trilateral settlement arrangements with originators, warehouse banks, and investors.
Figure said in a news release that the process allows for immediate and automated asset onboarding, real-time settlement of loan pledges and sales, and uses an integrated registration system that can automatically reflect transfers of loan interests.
"With technology impacting all areas of our lives, it is time for participants across the mortgage ecosystem to experience an improved process that simply works better and costs less," said Daniel Wallace, GM of Figure Lending. "Blockchain can provide enhanced protections and transparency in the ownership process for consumers and real-time settlement for investors, replacing trust with truth to create a faster, more efficient process for everyone."
Figure Lending declined to provide the size of the transaction.
"We are excited to have now completed our first use case with this mortgage transaction, executed in a way that we believe can dramatically improve efficiency in the mortgage and lending ecosystem," Apollo Partner Robert Bittencourt said.