Get Out: The 5 Most Haunted Cities In The U.S.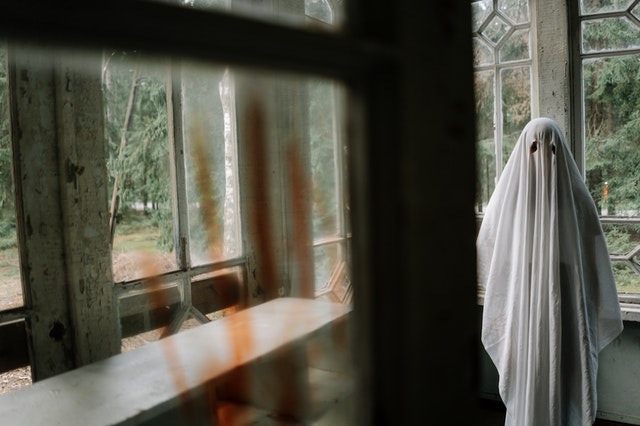 CoreLogic digs through its data to unearth the spooky details, as well as looking at the potential for house price declines a year from now.
October brings ghost tours, stories of paranormal activity ... and haunted houses. While "haunted" data is hard to come by, since most ghosts tend to be elusive when it comes to participating in a census count, some areas do generate more ghost stories and sightings than others.
In the spirit of Halloween, CoreLogic, a provider of global property information and analytics, has unearthed the five most haunted cities in the U.S. Here they are, in reverse order, along with where each city ranks on the probability of a housing price decline a year from now based on CoreLogic's Market Risk Indicators.
5. New Orleans: Ghosts are said to wander the city's famous cemeteries, as well as in churches throughout the city, in Jackson Square in the French Quarter, and at certain hotels. Meanwhlie, according to CoreLogic's Market Risk Indicators, New Orleans, at 16.4%, faces the highest probability on this list of a housing price decline 12 months from now.
4. Savannah, Ga.: While known for its lovely Southern charm, Savannah is also near the top of most lists of haunted cities. Underneath its famous squares are numerous former burial grounds, and many hotels and restaurants are visited by people hoping to catch a glimpse of a ghost. Savannah also has an 11.5% probability of a housing price decline a year from now, CoreLogic said.
3. Portland, Ore.: Portland may be best known today for its hipster vibe and its craft beer, but the city is also one of the most notoriously haunted places in the U.S. The main location for ghost sightings is the Shanghai Tunnels, built in the late 1800s to transport goods in the international port city. CoreLogic's MRI says Portland has a 11.8% probability of a housing price decline in 12 months.
2. Washington, D.C.: The nation's capital is home to some of the most haunted buildings in the country. The White House is said to be haunted by past presidents and their families, from former First Lady Abigail Adams to President Abraham Lincoln. Visitors to the city, meanwhile, can book ghost tours at local cemeteries. Of all the cities on the list, though, D.C. has the lowest probability of seeing a housing price decline in 12 months, with an MRI of just 9.4%.
1. Salem, Mass.: While politicians in D.C. have had to deal with claims of "witch hunts," Salem is best known for its witch trials, held between 1692-93. Back then, more than 200 people were accused of being witches, and 20 (14 women and six men) were executed (five others died in jail). The victims are said to continue to haunt the cemeteries, homes, and trial sites in town. Ghost and witch tours are available, both in broad daylight and, for more hearty souls, by candlelight. You can also take a photography class offering tips on how to photograph ghosts. While Salem is tops on the list of haunted U.S. cities, it has the second-highest MRI rating on this list : a 15.3% probability of a housing price decline in 12 months.
CoreLogic says its data offers enhanced information and provides more actionable insights into any community. Find out more at https://www.corelogic.com/find/agent-and-broker-solutions/. For information, visit www.corelogic.com.