Home Prices Accelerate To Record Highs For Fourth Consecutive Month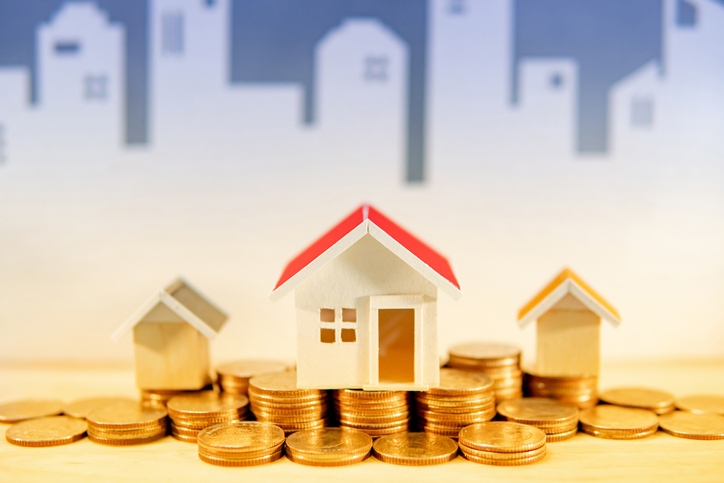 Amid rising interest rates, home prices have continued to surge, with the nation's major markets setting new peaks, and mortgage origination being dominated by purchase loans.
The ICE Home Price Index, as released by Black Knight, part of Intercontinental Exchange Inc., found that August marked the fourth consecutive month where home prices reached record highs. This comes after a period of relatively stagnant growth in the housing market earlier this year. Prices could be cooling based on the drastic drop in affordability.
The August report showcased a seasonally adjusted +0.68% increase from July. Notably, this non-adjusted growth of +0.24% overshadows the 25-year same-month average by over 60%.
"Already baked-in price gains mean further acceleration may be on the horizon. If adjusted home prices were to freeze where they are now, it would result in annual HPA rising above 5% by year's end given the strong price increases seen earlier this year," ICE Vice President of Enterprise Research Andy Walden said. "On the other hand, if the +0.64% per month seasonally adjusted price increases we've seen on average in 2023 were to continue, we'd be looking at nearly 8% year-over-year growth by December. All that said closed sales from August would have typically gone under contract in July, when mortgage rates were 40-50 bps lower than today. As it stands, home affordability hit yet another 38-year low in September by way of spiking rates and prices, both of which could still serve to cool price gains as we move toward the end of the year."
The report also underscores that mortgage origination is predominantly driven by purchase loans, expected to make up an 82% share of 2023's overall mortgage lending. And while purchase lending is anticipated to dominate the market through 2024, a modest refinance market opportunity exists, albeit one that defies conventional analysis.
Walden highlighted the shift: "Lenders hoping to engage with the constrained refinance market need to look beyond standard methods of identifying potential candidates."
"In fact, with nine of 10 August 2023 refinances involving the borrower raising their interest rate – with an average rate increase of +2.34 percentage points – simple 'in the money' analytics are missing this market almost entirely. Granular insight into the before-and-after-refinance picture is key to understanding who is transacting in today's rate environment – and more importantly, why," Walden added.
With the average unpaid balance dropping and the average equity withdrawal rising, these borrowers aim to tap into larger equity amounts at better rates than current HELOC offerings. The average credit score for cash-outs has declined by over 40 points in the past three years. Walden attributed this to higher credit borrowers possibly opting for HELOCs, leaving a residue of lower credit scores among cash-out refinances.