Homestar Financial Shuts Down Amidst Mortgage Volatility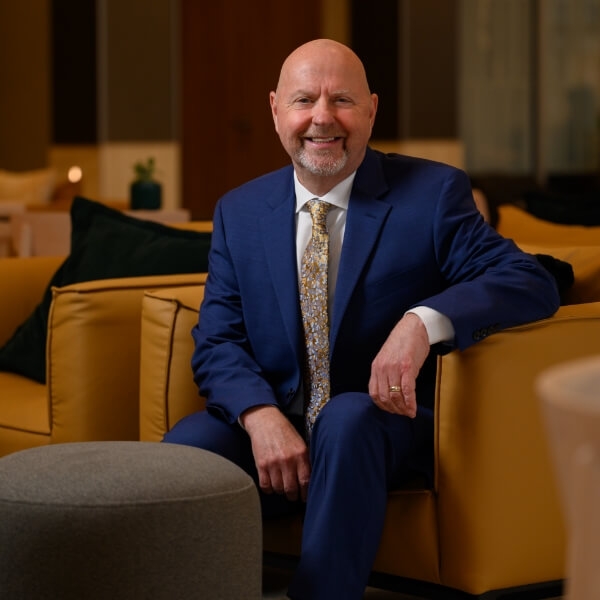 Homestar Financial founder and CEO Wes Hunt
Rising mortgage rates, lock volume decrease, and market compression force the closure of prominent Georgia-based lender, ending its two-decade run.
And just like that another mortgage shop has gone out of business. This time it's Homestar Financial Corporation headquartered in Gainsville, Georgia.
Post-mortems were posted on Facebook Tuesday.
"We are losing a very respectable and good mortgage company in GA," one commenter said. "Many lenders are struggling right now, stay strong mortgage friends."
Another LO who works there posted: "Please pray for all the displaced employees of this great organization. Yes, I'm still working on loans and with my borrowers that are house hunting. I'll be reaching out and updating you all as I work through the details. The Lord has carried me over bumpy roads before and I trust Him to lead me forward along this new path."
In an internal memo, the company said the decision to end operations Tuesday, Oct. 31 comes off the "heels of additional mortgage volatility driven by macro economy."
The memo went on to explain how the 10-year Treasury yield has risen, mortgage rates have hit 8%, and lock volume has dropped by 20%. "These unforeseen events have made mortgage lending unsustainable for anyone except the most deep-pocketed lenders."
According to Homestar's founder and CEO, Wes Hunt, "During the past two decades, I have always been able to successfully lead us through the cyclicality of the ever-shifting housing and mortgage markets, however, over the past year, that has not been the case. The financial losses for mortgage lenders continue to mount due to continued market compression leading to lower margins and higher interest rates leading to lower volume. As we head into a period of historically seasonal lows, for protection, with no end in sight for margin compression or realistic prospects of lower rates, I have decided not to incur further financial risk over the coming months."
Homestar will continue to fulfill its financial obligations and any locks that occur before Oct. 31. But there is no plan for the future at the moment. The company originated over $10 billion in consumer mortgages over the past five years and $2.4 billion last year, but $54.49 million in August of this year, according to Modex. This is off their peak of $340.06 million in March 2021.
According to the NMLS, 184 loan originators work for the company. According to Modex, 117 were considered active at the firm's 45 branches. The company was not immediately available for comment on what type of post-employment services they would receive.