NAHB: Recession Turns To Recovery In 2nd Half Of 2023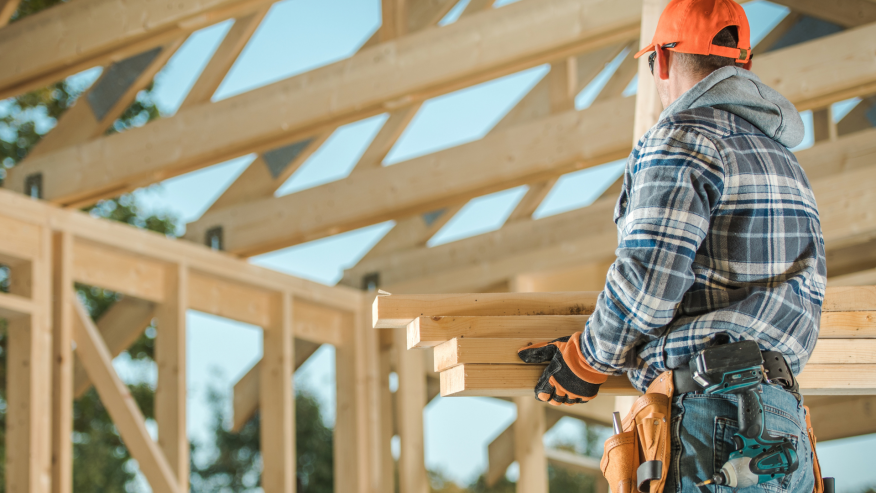 Economist says U.S. has never had home prices decline when there has not been a recession.
KEY TAKEAWAYS
Says high inflation, mortgage rates & supply costs will push economy into a 'mild recession' this year.
NAHB expects interest rates to 'normalize' later in 2023.
The housing recession that began in 2022 will bleed into 2023, but the second half of this year could lead to a turning point for housing and the economy, the National Association of Home Builders (NAHB) said Tuesday.
NAHB Chief Economist Robert Dietz said elevated inflation and mortgage rates, coupled with stubbornly high building-material construction costs, continue to take a toll on the housing industry and are expected to push the overall economy into a mild recession this year. 
However, he said, "With interest rates projected to normalize in the second half of 2023 as the Federal Reserve taps the brakes in its fight against inflation, the pace of single-family construction will bottom out in the first half of 2023 and begin to improve in the latter part of the year." 
"This forward momentum," he added, "will lead to a calendar-year gain for single-family starts in 2024."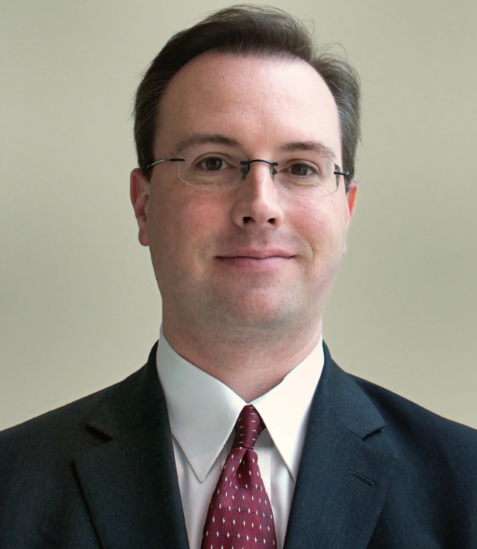 Dietz made his remarks during a housing and economic outlook media briefing at the 2023 International Builders Show, which opened Tuesday in Las Vegas. 
He said that while home prices are declining in many U.S. markets, it has not been enough to boost housing demand. Affordability conditions continue to deteriorate, as mortgage rates have more than doubled since the beginning of 2022. 
The difference between a 3% and 6% mortgage rate can add more than $700 per month to the cost of a typical home loan, the NAHB said. As a result, the organization predicted that home prices could fall as much as 15% in 2023, following a nearly 40% gain during the pandemic era.
In another sign of the current housing recession, the NAHB said, the top five single-family markets all posted declines in 2022 when comparing the number of permits issued year-to-date through November 2022 vs. the same time period through November 2021. The markets in descending order are: Houston-The Woodlands-Sugar Land, Texas; Dallas-Fort Worth-Arlington, Texas; Phoenix-Mesa-Scottsdale, Ariz.; Atlanta-Sandy Springs-Roswell, Ga.; and Austin-Round Rock, Texas.
Meanwhile, just 42% of new and existing home sales are currently affordable to a typical household, a post-Great Recession low, the NAHB said. Any affordability reading under 50 is considered a weak housing market, based on the NAHB/Wells Fargo Housing Opportunity Index.
NAHB said it projects negative GDP growth for the first two quarters of 2023, which would mean that at least four of the last six quarters dating back to the second quarter of 2022 experienced negative growth.
"Our forecast is consistent with a recession call for a portion of the 2022-23 period, as the Federal Reserve tightened monetary policy," Dietz said. "We've never had a period where home prices have declined and there has not been a recession. I think the rest of the economy will feel it in 2023 via slowing economic output and rising job losses."
Fed Tightening To End?
With inflation showing signs of easing from a 40-year high, the economy weakening and the housing market already in a recession, the Fed's actions to raise interest rates to rein in inflation should come to an end by the first quarter of this year. NAHB said it expects the Fed will raise short-term rates by another 25 basis points this week, and a final quarter-point increase in March.
The Federal Open Market Committee (FOMC) completes its two-day meeting and will announce its latest monetary tightening efforts Wednesday afternoon.
"Roughly 40% of the CPI (consumer price index) is based on housing, and the Fed can do little to tame housing inflation," Dietz said. "The only way to bring down housing inflation is to build more affordable housing."
NAHB said it believes the cumulative effect of the Fed's rate hikes will be a peak rate just above 7%. Looking forward, though, the NAHB said it expects mortgage rates to fall below 6% by 2024. 
"Falling rates will set the stage for a housing rebound later in 2023, and a better affordability environment will lead to a recovery of housing demand," Dietz said.
Supply-Side Factors
At its peak growth rate following the pandemic, building material prices were increasing at a 24% annualized rate, the NAHB said. That pace slowed significantly due to Fed tightening and the reduction in demand caused by higher mortgage rates. Many builders, however, continue to experience supply-chain disruptions for electrical transformers, concrete, appliances, doors, windows, and other building materials.
One bright spot is lumber, NAHB said. During the post-pandemic boom, a surge in demand and insufficient lumber supply, combined with tariffs on Canadian lumber shipments into the U.S., caused prices to rise as high as $1,500 per thousand board feet. As a result of the housing downturn, supply is no longer an issue for most builders, and the price of framing lumber has fallen back to pre-pandemic levels below $400 per thousand board feet. Additional lumber will be needed, however, as the housing market rebounds later in 2023, NAHB said.
"We need the [Biden] administration to reach a new softwood lumber agreement with Canada so that lumber supply will be sufficient for future gains in construction," Dietz said.
Labor remains tight, with the number of open construction positions at 388,000 in November 2022. A focus on resolving this problem will be a key issue for the industry in the coming decade, the NAHB said. 
"We will need 740,000 construction workers annually to account for industry expansion and industry retirements," Dietz said. "Recruiting, training, and retaining skilled workers will be job No. 1."
The Forecast
Given the market challenges, 2022 was the first year that single-family housing starts declined in 11 years, falling an estimated 12% to 999,000 units. 
NAHB projects that single-family house production will fall to 744,000 units this year before rebounding to a 925,000 annual pace in 2024. The 2022 and 2023 declines appear dramatic because production was running at a solid level above a 1.1 million annualized pace through the first quarter of 2022 before beginning a steep decline as mortgage rates rose rapidly and the housing market weakened, the NAHB said.
Multifamily construction boomed in 2022, up an estimated 15% from the previous year to 545,000 apartment starts. Because of slowing rent growth, rising unemployment, tighter financing, a decades-high level of inventory in the pipelines, and supply constraints that have caused a large backlog of projects, NAHB predicts that multifamily starts will fall 28% this year to a total of 391,000 and will stabilize in 2024 at about 374,000 starts. There are currently more than 940,000 apartments under construction, the highest total since 1973, NAHB said.
The remodeling sector remains solid and will do better than the single-family and multifamily markets during the housing downturn, the organization said. It estimated that residential remodeling activity will increase 7% on a nominal basis in 2022, following a growth rate of 13% in 2021 as people continue to use their home for more purposes such as offices, schools, and gyms. 
With housing demand weakening, however, remodeling growth is expected to slow, posting a nominal 5% gain this year and a 4% increase in 2024, the NAHB said.
NAHB"s medium-term outlook calls for single-family home building to lead the recovery later in 2023 and going into 2024, as interest rates fall back on a sustained basis from peak rates. But while demand will return, supply-side issues will become worse — a lack of lots, growing concerns about acquisition, development, and construction financing, and building material constraints.
"Nonetheless, a structural housing deficit of 1.5 million residences, favorable home-buyer demographics, and a better interest rate environment will lead to a solid period for home building during the back half of the decade," the NAHB said. "Single-family home building will need to exceed 1.1 million starts per year in order to reduce a deficit that arose because of underbuilding in the prior decade."