New Home Sales Dip In August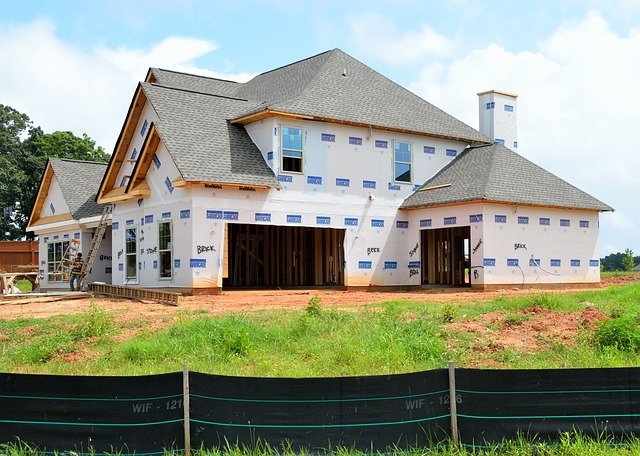 Builders offer increased incentives to attract buyers; First-time homeowners gravitate toward new builds as inventory constraints persist.
The U.S. Census Bureau and the Department of Housing and Urban Development (HUD) jointly report that sales of new single-family homes in August 2023 experienced a decline. The sales reached a seasonally adjusted annual rate of 675,000, marking an 8.7% drop from the revised July rate of 739,000. Despite this dip, the figures remain 5.8% higher than the August 2022 estimate of 638,000.
In terms of pricing, the median sales price for newly sold houses in August 2023 stood at $430,300, with the average sales price climbing to $514,000. On the inventory front, the seasonally adjusted estimate indicated that there were 436,000 new houses available for sale by the end of August, translating to a supply that would last 7.8 months at the current sales rate.
According to the National Association of Home Builders (NAHB), 32% of builders reported cutting home prices in September, the largest share cutting prices since December 2022, while 59% of builders provided sales incentives of all forms in September, more than any month since April 2023.

"Incentives can come in the form of rate buy-downs, paying points for buyers, offering price reductions, and offering upgrades on interior quality features. As a result of these incentives, the new-home market has fared significantly better than the existing home market, which continues to suffer from the mortgage rate lock-in effect," First American Deputy Chief Economist Odeta Kushi said. "Builders are benefitting from the lack of re-sale inventory, but the increase in mortgage rates in August proved to be a significant headwind. Higher rates price out prospective buyers and, as a result, new home sales fell."

She added that this month, the sale of homes that had yet to start increased while under construction and completed fell.
However, beyond the numbers, Travis Hodges, managing director at VIU by HUB, emphasized the often-overlooked impact of escalating insurance costs on the real estate sector.
"Today's new home sales figures for August echo the fragility of the real estate market," Hodges commented. "The profound influence of rising insurance expenses is unmistakable, affecting both potential homeowners and the lending sector."
Drawing attention to the intricate relationship between the housing market and the insurance industry, Hodges said, "The trajectory of new home sales directly molds the market dynamics and dictates the demand for new homeowners insurance policies, a critical aspect of property ownership."
Considering the new home sales lag, Hodges suggested potential homeowners face financial pressures.
"The downturn indicates buyers' reluctance to commit to new home purchases, potentially spurred by the inflating insurance costs," he added.
Kushi said Millennials continue to age into their prime homebuying years and the market for existing inventory is limited.
"Some good news in month's report, 14% of new-home sales were priced below $300,000, an increase from 11% one year ago," she said. "Indeed, according to NAHB, 42% of new single-family home buyers were first-time buyers on a year-to-date basis in 2023. This is significantly higher than the 27% reading from a more normalized market in 2018. First-time home buyers are increasingly turning to the new-home market."