Sun West Introduces The Processor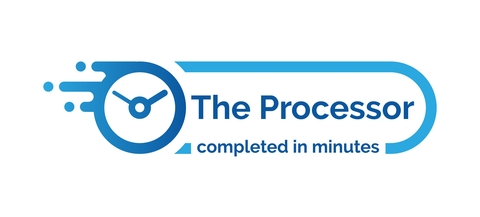 Company says computer program can cut loan processing time to less than an hour.
Sun West Mortgage Co. says it has invested in an "instant underwriting machine" that it's calling The Processor.
According to the company, it can turn raw loan applications into processed applications within 59 minutes.
"The Processor has saved us time and my clients are very happy," said Fausto Valladares, senior loan officer of Elite Mortgage Pros. "The work that I normally would have to do and the worry that I would normally have to carry after the loan application is taken has been completely eliminated through automation. Our loans close smoothly and our borrowers get incredible rates."
Sun West CEO Pavam Agarwa says the magic is the one-button processor.
"Press one button and almost everything that a processor does manually is completed in minutes. All manual processing steps that are done to prepare a loan for underwriting have been eliminated," Agarwa said. "For example, some of those steps are review documents, send disclosures, calculate income, make a needs list, order VOEs, order case numbers, interface with numerous government agencies, run data validations, order third party services, etc."
"The Processor's technology reduces all of those steps to a single button, so that a fully underwritten loan and one final needs list is delivered to you by 8 a.m. every morning," he said. "Without this technology, loan originators or their assistants need to do it by hand, where you have to wait a day or more (depending on your staff's availability) to set up the loan file and then you get a needs list, and finally you wait a few more days for the underwriter, who typically will give you a new needs list.:"
The Processor will typically save 25 basis points in operating costs and will eliminate stress and anxiety, which is priceless, Sun West said in a news release.
Sun West is a licensed lender and servicer headquartered in Buena Park, Calif.