Will Mortgage Rates Jump After Another Fed Rate Hike?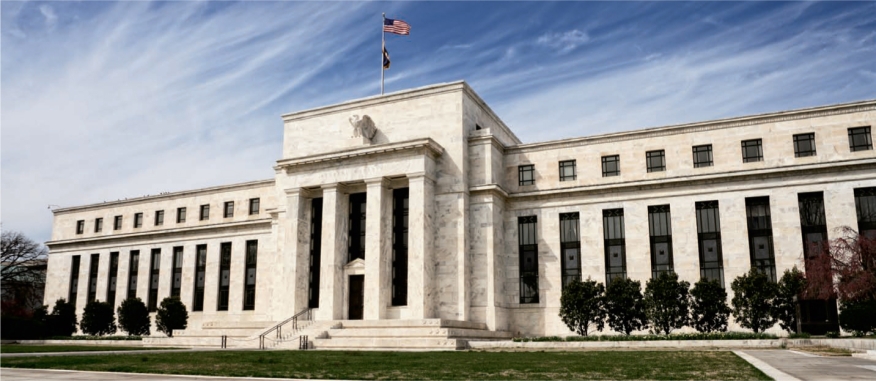 The Federal Reserve is likely to raise rates next week and again in December, January
The Federal Reserve's Open Market Committee is likely to raise the federal fund rate by another 75 basis points next week, experts agree. 
Those same experts also think this will have little impact on mortgage rates, so long as the Fed doesn't throw the market a curveball with something unexpected. Lenders have baked that same assumption into the current mortgage rate.  
"I think mortgage rates have that priced so, so long as that occurs, we're not likely to see much change," said Eric Fox, senior vice president of statistical and economic modeling for Veros. 
In fact, Fox said Veros' recently updated mortgage-rate model predicts the 30-year fixed will peak at around 7.25%. 
Other economists and industry experts believe that mortgage rates are near their peak because many feel inflation numbers will start to fall. But that can be hard to pinpoint. 
"I hope we've peaked on inflation," Duke University economics professor Connel Fullenkamp said. "The wild card in all of this, to me, is still energy prices."
Some urge the Federal Reserve to back off and let the market play out. In a letter to the Fed, U.S. Sen. John Hickenlooper expressed concern about additional rate hikes after approving increases at five straight meetings. 
"We should wait to see the effects on the economy and how those changes are absorbed," the Colorado Democrat wrote. "Relief for American consumers is on the horizon as housing prices start to cool and businesses inventories increase." 
The housing market has especially slowed — while GDP rose by 0.6% in the third quarter, the housing sector shrank by 7.4%. That's the biggest decline since the early days of the pandemic. 
"I think that this is going to be part of the story for the new year," Fullenkamp said. "I think that's one of the reasons we're going to see some true signs of a recession." 
Fullkenkamp thinks the Fed will likely approve rate hikes not just next week, but again at meetings in December and January. It's more likely that the Fed opts for smaller rate hikes if the economy slides into a recession. 
"I think the Fed is really bound to demonstrate to the markets that they're super serious about getting inflation under control," he said. 
So if inflation and mortgage rates are near their peak, when will they come down? Some industry experts have said rates could fall by the middle of next year, with the 30-year fixed settling somewhere around 5.5%. 
Fox, the Veros economist, doesn't think so, though. 
"Although we see them coming down a touch, maybe into the mid to high 6s, we don't see them falling dramatically throughout the next year," he said. 
That doesn't have to hurt origination, though. Hammer J. Helmer, Originator Success founder and CEO, said borrowers would eventually get over their sticker shop and accept the higher rates. 
"People go through five stages of grief when rates go up — they get angry, they bargain, they're in denial, and then they eventually get to acceptance," he said. 
Homebuyers could also have more available money in 2023. Wages will likely increase, and Fullenkamp said commodity prices could fall as inflation cools. 
Meanwhile, Fox said the market is right for more creative loan products, like five-year adjustable-rate mortgages (ARMs) and rate buydowns. Homebuyers could have more income after the first few years and rates could fall, creating the chance to refinance. 
"I think we're going to start seeing a lot more products like that," he said. "I know I'm starting to see a lot more 5, um five-year ARMs."