Delayed Impact On Employees Could Foretell Lengthy Mortgage Delinquency Period

Neil Fraser,
Paradatec
's director of U.S. operations, answered the following questions from National Mortgage Professional. He spoke about the likely rise of mortgage delinquencies in the coming months.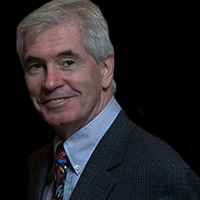 Q. As we receive regular reports of hundreds of thousands of borrowers who seek forbearance, what are you hearing from your clients about mortgage delinquencies?
A. They believe some rise in delinquency rates is the unfortunate next step in the progression, given the forbearance increase that the market's seen. At the same time, the forbearance curve has started to trend down just as the COVID-19 new diagnoses curve has, which is a great sign. The reports that I've seen are positive in that the forbearance numbers didn't reach the levels projected, and some applicants are already resuming their payments. As the country continues to return to business, we hope the delinquency rates are also much less than what was projected.
Q. What have you heard from clients in terms of when they expect delinquencies to start rising?
A.  For the good of our country and the individual homeowner, I hope it's only a slight rise, but I think it will occur over a longer timeframe than what we saw with the forbearance applications. The stay-at-home orders hit so quickly and at roughly the same time across the country, pushing everyone into the same position at the same time.
With businesses starting to resume some sense of normalcy, some of those applicants are getting back on track with their payments. This is obviously good news. I wonder, though, about the delayed impact on certain employees—specifically those in the public sector. Those folks may not have needed forbearance relief up until this point, but with the adjustments that most local and state budgets are facing, there might there be a ripple effect later this year on public employees.
Q. What issues do servicers potentially face?
A. As a result of the regulations that came out of the Great Recession, proper documentation and timing of communications must be maintained throughout the delinquency process and any subsequent foreclosure activities. It's a good idea for servicers to have systems in place that support cataloging content and tagging by key index data, which will allow for quick retrieval in the future. Having automated systems perform this cataloging and indexing work ensures consistency in the data and allows servicing personnel to focus on working with borrowers, rather than on mundane filing activities. The root issue for servicers is the need to access accurate content for each borrower efficiently so they can provide a positive customer service experience in an otherwise stressful stage of the loan lifecycle.
Q. What is the biggest issue with having unverified data?
A. At a general level, unverified equates to untrusted, and when that data is driving activities in a highly regulated space like delinquency processing, that's a problem requiring a lot of research. The data typically used at this stage of the loan lifecycle is what we call 'loan-level data', meaning that the servicer effectively sees one value for any data element – one original loan amount, one value for the late fee, etc.
In reality, many of those data elements are represented on multiple documents in the mortgage file, so verifying that data requires triangulation across documents. It goes back to my earlier comment about content cataloging and tagging and the benefit of being able to quickly find the final note and closing disclosure to verify these late fee parameters.
Q. Why don't servicers pay to reconcile the data with the documents when they acquire the mortgage-servicing rights?
A. It comes down to a cost/benefit proposition. Depending on the number of data elements to be validated and the size of the acquisition portfolio, the per-loan cost may appear high and the time to complete such reconciliation unacceptable. This is further compounded by the fact that not every loan will fall into delinquency, questioning the need for validating all loans in the portfolio. Leveraging technology to automate this effort removes the limitation of employees' time to work on it, shifting instead to computing cycles that run 24/7 and can perform this reconciliation over a weekend.
Q. Is there anything they can do now before delinquencies spike?
A. As we've discussed, servicers can evaluate their current delinquency processing workflow to identify where automation solutions might be applicable. Are the key datapoints readily accessible and accurate, or is this still a brute-force effort limited by manual labor availability? The delinquency process has a lot of back-and-forth communication with the borrower, so it's important that servicers' processes and procedures efficiently identify each piece of inbound content and route it to the correct queue for timely processing. If a high degree of manual data entry is being done with that content, servicers need to ask themselves: Could automation technologies be applied to improve operational efficiency?
Q. How far back should servicers be verifying their data?
A. I don't know that it's an 'age of loan' issue, as you could have a loan that's been performing for 10 years that is now in forbearance due to COVID-19, just as a loan originated in 2019 is now in forbearance. I believe the initial point of concern is more tied to the borrower's recent payment history. Borrowers who have paid late the past couple of months may be the more likely candidates to apply for forbearance, so it's that audience you'd want to begin data verification on as soon as possible. Modern document analysis tools can sweep an entire archive going back thirty years, so our position is that it makes sense to clean the entire archive once and be done.
Q. Do you have any other advice for servicers?
A. When shopping for an AI-based mortgage document recognition system. it is important to thoroughly test a number of solutions to confirm that the claims made by the vendor match reality. A "blind test" with real live loan files and immediate results from your vendor will help assure that what you finally purchase will match your needs and expectations.
Neil Fraser is director of US operations at Paradatec, a mortgage OCR technology organization that automates the data entry operations of large lenders through intelligent document analysis. Fraser was Paradatec's first U.S. employee and has grown the organization every year since the company incorporated here in 2002.