How Mortgage Professionals Can Get Involved in the Political Process
Politics can be a difficult subject to discuss in a professional setting. Even people in the mortgage industry have deeply held ideological beliefs that influence what they believe about their own families, foreign affairs, government involvement in private life, and a host of other issues. We tend to steer away from political discussions, then, because we don't want to offend each other. We just want to do our jobs--and we prefer to leave our politics at home where it's safe.
Unfortunately, becoming uninvolved in the political process can have a dramatically negative influence on our industry. Of course, we do need to be careful about how we discuss political issues in a professional setting, and we should try not to be belligerent or adversarial. Nevertheless, we need to talk about the issues—because make a real different in the way we conduct business in the mortgage industry. Political complacency in our industry will destroy us.
The good thing is that there is an easy way to get involved in the political process for our industry. Whether you are Democrat, a Republican, or an Independent, there is an organization that lobbies specifically for the interests of the mortgage industry—the MBA's Mortgage Action Alliance (MAA). To participate the in the alliance, you don't even need to be a member of the MBA.
I have no qualms about singing the organization's praises and encouraging everyone in the industry to get involved. Because, just like everyone else, we need representation in congress. Our future depends on it. So, get involved. Because, as much as you may like to keep politics out of the workplace, the political landscape is an integral part of how we are enabled to do business in the industry. And that is something that every mortgage professional should want to have a say in.
---
---
---
---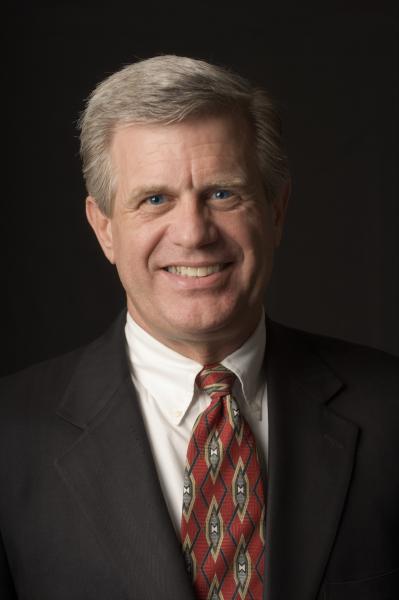 David Lykken is 40-year mortgage industry veteran who has been an owner operator in three mortgage banking companies and a software company. As a former business owner/operator, today David loves helping C-Level executives and business owners achieve extraordinary results via consulting, coaching and communications, with the objective of eliminating corporate dysfunction, establishing and communicating a clear corporate strategy while focusing on process improvement and operational efficiencies resulting in increased profitability. David has been a regular contributor on CNBC and Fox Business News and currently hosts a successful weekly radio program, "Lykken on Lending," that is heard each Monday at noon (Central Standard Time) by thousands of mortgage professionals. He produces a daily one-minute video called "Today's Mortgage Minute" that appears on hundreds of television, radio and newspaper Web sites across America. He may be reached by phone at (512) 501-2810 or by e-mail at [email protected].