Malis Says GSEs Need to Provide Clarity to Help Relieve Gridlock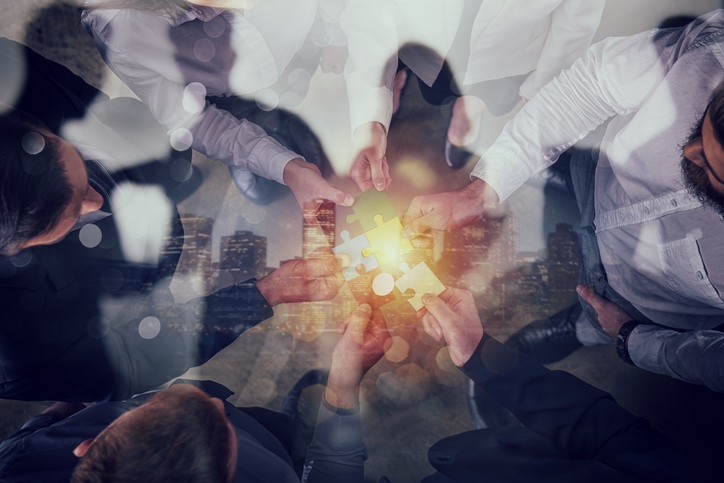 Malis began his role as PRMG's chief strategy and capital markets officer in March 2017. Prior to that, he served as the managing director for Strategic Executive Services. He and the series' host, Andrew Berman, head of engagement and outreach for National Mortgage Professional magazine, discussed the current industry struggles, talked a bit about how his company is handling the effects of the COVID-19 crisis, what has created the gridlock issue, trends he is seeing in the industry, the unfair picture that is being painted of lenders and more.
Confusion that creates gridlock
Malis first shared his knowledge of what the life of a loan is after it closes. He then addressed what exactly is causing the gridlock in the industry, with a lot of it being clarity.
Malis says that most lenders don't have the ability to hold loans in transit for a long period of time after a borrower goes into forbearance. He believes that the question of a loan being in forbearance has not been adequately addressed either.
"You saw last week, these aggregators saying, 'Hey, wait a second, even if we buy the loan, we're not sure we're not going to make you buy it back,'" said Malis. "Almost every lender, when you fund a loan, talking about your timeline, once a loan funds, most people put it on a warehouse line, some kind of repo facility and basically, they're borrowing 98 percent of 100. When they sell that asset, they get replenished. If you sell the loan to an aggregator, they buy and then issue a repurchase, you don't have a warehouse line anymore, which means you don't finance 98 percent; you finance zero. So, it turns into a cash transaction."
The major concern is, what happens if there is a cash crunch? He said the GSEs need to make this clearer, which he does believe they will eventually do because the Mortgage Bankers Association has really been pushing to get clarity through all of the confusion. He believes that dates and timelines are more important than the verbiage that the GSEs are currently using.
"The reality is, nobody can fund a bunch of loans for an originator and be in a position to not put them in GSEs. It would put cash to a stall," observed Malis.
Could slower government response have prevented a gridlock?
Malis said he understands that government's job is its obligation to the consumer. However, he believes that they portrayed that obligation too wide by claiming forbearance for all and not having the consumers prove some kind of hardship.
He said lenders are then unable to guess what a forbearance rate would be because there is no way of knowing if someone will ask for forbearance, knowing they don't need it. He added that forbearance for all is not the way to go about fixing the damage done by the COVID-19 pandemic. [He did note that forbearance should be available for those in need.]
Malis believes there must be a more intelligent way to model something this. Otherwise, it will become unmanageable. He doesn't think that the gridlock was created on purpose. Still, the government must find a way to test whether or not a borrower actually needs forbearance.
Lenders are taking heat
Malis also said lenders are trying to explain what is happening right now in the industry to borrowers to help them make the right decision before jumping into forbearance. However, lenders are taking heat at times because there isn't adequate time to get to everyone, due to the influx of calls. This leads a borrower to thinking their lender doesn't care about helping them, when the opposite is true. This then creates some unfair headline risks in the media.
Malis also said that the work that is being executed under these circumstances is remarkable. For someone to say that they aren't being taken care of is unfair, given the volume of these requests.
He also addressed the unfair speculation of the state of lenders who have decided to take a pause on lending, private label security and non-QM loans; why everyone gets hurt in a situation like this; the lessons that can be learned from this crisis; productivity since everyone began working from home; and what lenders and borrowers should take away from the experience.
---
---
Previous guests in the Mortgage Leadership Outlook Series include Patrick Stone, Robert Senko, Samir Dedhia, David H. Stevens, Peter Norden, Rob Chrisman and more. Click here to see all the interviews from the Mortgage Leadership Outlook series on its YouTube channel.