News From NAMB: April 28, 2016
You may have noticed that News From NAMB is not just links to other media stories but also goes to primary sources. News From NAMB is different because we find important information that may not be reported elsewhere and we comment on why it is relevant to you, often in a fun way. Best of all, it is free to NAMB members. News From NAMB is sponsored exclusively by United Wholesale Mortgage. 
United Wholesale (Advertisement)
By delivering a full disclosure package that can be signed electronically, EASE from UWM gives brokers a competitive edge. It's just one example of technology that streamlines the lending process and helps you connect with tech-savvy buyers. With tools that include UClose, UConnect and Unite, UWM helps you work smarter, not harder, so you can meet your goals and grow your business Learn more at uwm.com.
---
S.A.F.E. Lifetime Ban On Felonies May Be Unconstitutional
Top compliance attorney Steve Lovejoy brought a case to my attention that could mean the end of lifetime felony bans for loan originators.  Pennsylvania established a lifetime ban on persons convicted of certain felonies from working in an elder care facility.  A court in Pennsylvania declared the ban unconstitutional there and relied on several United States Supreme Court cases.  Their reasoning is that the law created an irrebutable presumption that the person convicted of a felony was unfit for employment at an elder care facility.  Under S.A.F.E., originators who had been in the business many years with a perfect record were turned away for license renewal over a conviction as a young adult.  The unlimited ban was one area of S.A.F.E. where NAMB disagreed but Congress was adamant about including.
---
TRID Loans Are Closing Faster But May Be Full of Errors
A letter from the Association of Mortgage Investors (AMI) cites a huge list of TRID errors they have found in closed loans.  They warn that any deviation from the TRID rules is considered material and not trivial, despite director Cordray's attempts to portray otherwise.  AMI points out that it is not even clear which portions of the rule stem from RESPA or TILA.  AMI worries that the GSEs may suddenly decide TRID errors are material and request repurchase.  It seems quite clear that whether many loans are being made despite TRID and how quickly they are closing are not the most important measures of TRID's impact.  On another note, the Structured Finance Industry Group (SFIG) says they have devised a way to make securitization safe under TRID.  We shall see.
---
CFPB Has New Enemy, The Wall Street Journal
The Wall Street Journal is generally viewed as pro-business but they really haven't been that critical of the CFPB, that is, until now.  The paper's editorial board has come out with its fangs bared.  The title of the article is Consumer Financial Protection Racket. The Journal says, "The Consumer Financial Protection Bureau has compiled a record of abuse rivaling that of Washington's most entrenched bureaucracies."  The Journal points out that the president is supposed to run the executive branch but is forbidden from exercising any control over the CFPB.
---
Can Originators Take Their Clients With Them?
The recent lawsuit where Guaranteed Rate was hit with a $25 million-dollar judgment when they hired an LO, makes this very important.  National Mortgage News published a good article from various perspectives.  Most feel the client is fair game but the loan data very likely belongs to the old company.  Regulators would certainly frown on data from one company being transferred to another.  The takeaway is that both originators and companies should have a comprehensive written agreement to prevent misunderstandings.
---
S.A.F.E. Act Could Save Your Business and Reputation
Recently, federal authorities found that a mortgage banker in Syracuse, NY had been driven out of business by someone they hired.  The Funding Source was a growing mortgage banker until they were hit with fraudulent loans costing them at least $5 million dollars.  At first, the employee's allegations against the company made it look like the company was involved along with its owners, nearly ruining their personal lives.
Investigations show the company was the innocent victim of a loan originator with drug problems who had already been in trouble in Nevada.  It turns out the perpetrator had been under FBI investigation in Nevada since 2008, 2 years before he was hired in New York.  Unfortunately, before the S.A.F.E. Act, state regulators did not have access to what was happening in other states.
---
Has Fannie Mae Accidentally Created Assumability?
Recently, Fannie Mae totally removed its "Continuity of Obligation" requirements.  As you jog your memory, those are the rules that required a person to be on the Note for them to refinance.  If they were not on the Note, they had to get a new loan.  Theoretically, with the elimination of this rule, a person not in ownership could apply for a refinance rather than a purchase-money mortgage.  There is a lot of speculation that this may have been intentional to get some non-performing loans off the books.  It will certainly throw a curve ball to states that tax mortgages differently for purchases than they do for refinances.  From an originator perspective, we definitely don't want people recycling the old mortgage instead of getting new loans on purchases.
---
PMI Costs Nearly 4 Times Higher For Moderate Score Borrowers
Several weeks ago I reported that most of the PMI companies have adopted a more serious stance on risk-based pricing.  PMI companies are cherry-picking borrowers above 760 and they are not that keen on insuring borrowers below 700.  Looking at a typical rate card for 3% down, you will see a monthly BPMI for a 760+ borrower may be only .55% while a 660 score will be 1.90%, nearly 4 times as much.  The monthly payment difference is startling.  On a $400,000 loan, the PMI is $183/month for 760 while at 660 it is $663/month.  This is reminiscent of the old sub-prime PMI rates.  You can be certain FHA is going to be busy for a while to come.
---
CFPB Complaint Database Called "Mostly Nothing"
An article written by National Mortgage Professional slices and dices the data in the CFPB's complaint database and concludes they "signify mostly nothing."  They point out that Alaska topped the state list with a 100 percent spike in mortgage complaints. It turns out the average was only 4 complaints in the first quarter of 2015 and 8 in this year's first quarter.  Even more damning, the 2015 Annual Report showed 81 percent of mortgage-related complaints were dismissed with an explanation and only two percent generated monetary compensation.
---
Another Reason Subprime Has Not Had Resurgence
We all know that the legal uncertainty and rules such as Ability to Repay have put a damper on subprime lending.  What is not as obvious is the cost to service subprime loans.  A recent report from Moody's shows 2 of the 3 largest servicers of subprime and alternative products are losing money and the third is not making a lot.  The origination side is where the money is to found in subprime unless you have liability for credit buybacks. 
---
Freddie Mac Says Slower Economy Won't Slow Housing
This week, economic news indicates the economy is slowing.  Leading Economic Indicators came in at .2% vs. the expected .4% gain.  That doesn't worry Freddie Mac Chief Economist Sean Becketti who insists housing will be the "engine of growth."  In addition, Becketti expects home prices to rise by 3 to 5% over the next 2 years.  Things will be as good as 2006 according to Freddie.
---
Cordray Responds to Senator Corker's Letter
Senator Bob Corker sent a letter to CFPB Director Richard Cordray highlighting some of industry's major concerns.  Cordray responded with his own letter that I suspect won't be all that satisfying to Corker.  Cordray didn't even respond to what constitutes a technical error although he did go over how a lender can deal with errors, at least for 60 days after settlement.
---
Is FHA Low On HUD's Priority List?
In the mortgage business, we think of FHA as the most important thing at HUD.  We need look no further than HUD's budget to realize that is not the case.  The Senate recently approved a little money for FHA to update its computer systems.  Look at the figures; FHA had to fight to get $13 million to update its computers out of a $273 million HUD IT appropriation.  The good news is that updating FHA's computers won't be done by a 4 basis-point fee or an extra $80 on a $200,000 loan.
---
Wells Fargo Promises Socially Responsible Mortgage Lending
Wells Fargo is taking some dramatic steps to provide mortgages based on diversity and inclusion.  Wells is promising to give $150 billion in mortgages to minorities and $70 billion to lower income borrowers.  That number is so large that it equals Wells' entire mortgage production in a year.  Wells does not mention how many of these loans are actually FHA and Fannie Mae loans where they maintain little, if any, of the credit risk.  In what seems to be a giant move of conscience, Wells is promising everything from reducing greenhouse gases to keeping the top spot as the #1 company for LGBT Employees.
---
Wells, B of A, Others, Being Sued Over FHA Prepayment Penalties
Every originator hates it when the servicing lender tacks on up to 30 days of interest on an FHA loan payoff.  Lenders blame the fact that Ginnie Mae investors are paid until the end of the month no matter when the loan pays off.  One thing we applaud the CFPB for is pronouncing that these are prohibited prepayment penalties.  FHA stopped them but only for loans originated after January 21st, 2015.  NAR estimates FHA borrowers paid out $587.4 million in excess interest last year.  So, class action lawyers smelled the money and are suing 4 major banks over these excess interest fees.   We can hope it will stop the practice.
---
How Big Does the Error Have to be for HUD to Come After You?
Lenders who do FHA loans are very wary after many have paid hundreds of millions and even billions of dollars for so-called "material" errors.  Quicken is the lone large lender who is challenging HUD on guideline violations they insist didn't cause the defaults.  Even the FHA's Defect Taxonomy that was supposed to tell you what is material and what is not does not give lenders the certainty they crave.  It may be that the court in the Quicken case will be the final arbiter on this.  It will be interesting to see if a borrower having some bounced checks or a 2.5% over-estimate in the appraisal is really material.
---
Disparate Impact Strikes Again
Disparate impact is when a business may not have intended to discriminate but the results of their business practices resulted in one class not receiving the same benefits.  HUD charged North Carolina-based Fidelity Bank with lending patterns that gave loans at worse terms or not at all to minorities.  HUD stated, "Whether intentional or not, stark disparities exist in lending patterns and access to credit along racial and ethnic lines."  The LO Comp Rule actually protects originators against overcharging minorities but does not protect LOs if they fail to originate minority loans.
---
Bureaucrats Are Very Partisan
In an election that has stirred strong emotions, people are beginning to look at federal employees' political activities.  4 large donations to Hillary Clinton's campaign by Fed Governor Lael Brainard have incensed many.  The Hatch Act and its various amendments, prohibit political activity by federal employees but not political donations or voting.  Nonetheless, it is clear that those who run federal agencies can be quite partisan.
---
---
Rate Outlook
This has been a big week for economic news.  The dominant news was the Federal Reserve Open Market Committee meeting which decided to leave rates unchanged by a 9 to 1 vote.  They are still talking some gradual rate increases, probably in June, is the experts' guess.  Of course, that could change based on economic conditions.
Things are kind of shaky around the world, especially in the oil kingdoms.  Saudi Arabia is in trouble.  They have run up a $100 billion budget deficit and are looking for loans.  This could easily cause extreme political unrest in the area since 2/3 of the population works for the government.
In general, every piece if economic news was negative, new home sales fell slightly short of expectations with 511,000 units sold vs. the expected 520,000.  Durable Goods were up .8% vs. the expected 1.7% meaning consumers aren't buying a lot of big things like appliances.  Consumer Confidence fell to 94.2 instead of the projected 97.  Advance Q1 GDP was .5%, less than the expected .7%.  Weekly jobless claims were back above 250,000 at 257,000.
We still have a bunch more important economic news coming out tomorrow, Employment Cost, Personal Income and Outlays, and PCE Core Inflation.  Right now, rates are improving slightly on the weaker news but could turn the other way if these show economic strength or inflation.
---
---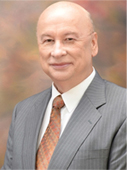 John Councilman, CMC, CRMS of AMC Mortgage Corporation in Ft. Myers, Fla. is immediate past president of NAMB—The Association of Mortgage Professionals. He may be reached by phone at (239) 267-2400 or e-mail jlc@amcmortgage.com.