News From NAMB: December 10, 2015
You may have noticed that News From NAMB is not just links to other media stories but also goes to primary sources. News From NAMB is different because we find important information that may not be reported elsewhere and we comment on why it is relevant to you, often in a fun way. Best of all, it is free to NAMB members. News From NAMB is sponsored exclusively by United Wholesale Mortgage. 
United Wholesale (Advertisement)
Elite BPMI
Think all M.I. is created equally? Think again. United Wholesale Mortgage has the lowest BPMI (Borrower Paid Mortgage Insurance) rates in the country—and they're available exclusively to brokers in the UWM network. UWM has also decreased M.I. adjustments and eliminated both the High Balance Adjustment and the Rate/Term Adjustment. Compare rates at uwm.com to see how much your clients could save with Elite BPMI. Isn't it time you started working with UWM?
---
There Is No TRID Grace Period!
Speaking the Western States MBA Conference, Calvin Hagins, the CFPB's deputy assistant director for originations emphasized, "I want to be perfectly clear, there is no grace period from the Bureau." According to National Mortgage News, Hagins said, "There were a number of letters that were written to the regulators, meaning the prudential regulators as well as the CFPB, from a lot of different sources, all asking for a grace period, a hold-harmless period: 'We don't have enough time to comply, please extend it. The effective date of the rule was Oct. 3, and that's still the effective date of the rule."
---
CFPB Will Focus on 4 Areas In Mortgage Audits
At the same California conference, Hagins went on to say CFPB examiners will spend "a lot of time" looking at 1. loan officer compensation plans, 2. compliance with ability-to-repay rules, 3. integrated disclosure requirements, and 4. the structure of marketing services agreements.
---
FHA Raises Loan Limits in 188 Areas
FHA just released its 2016 loan limits and was more aggressive than Fannie and Freddie. 188 cities or counties received a loan limit hike. No areas were cut meaning all of the $625,500 areas stayed. The floor remains at $271,050 or 65 percent of the conforming limit which FHFA failed to raise this year. The national limit for HECMs remains at $625,500.
---
Are Big Banks and MBA Plotting to Kill Fannie and Freddie?
It seems someone ratted out what the big banks' lobbyists are pushing for in D.C. According to the New York Times, lobbying records, legal filings and internal e-mails and memorandums, show the big banks want the mortgage market back and Fannie and Freddie out. The article claims David Stevens, MBA president, was a lead architect in the Obama administration's proposal to phase out Fannie and Freddie. MBA is furious, calling the story "pointless" and "lacking substance." USA Today is accusing the banks of the same plot but leaves out Stevens and MBA.
---
New Fannie Guidelines Start This Weekend
Fannie Mae will release DU Version 9.3 this weekend which implements some important changes. Home Ready will replace My Community which removes the first-time buyer restriction, permits rental income from a basement apartment, allows cash on hand, etc.  It will require borrower education. Also, 9.3 will allow non-occupant borrowers, non-borrower household income, and boarder income. Many self-employed borrowers will only need 1 year's taxes. 
---
Is Anyone Coming Away With a Clean FHA Audit?
Two more lenders were cited for deficiencies in the way they handled FHA loans. According to HUD's OIG, Provident Bank of New Jersey did not adequately document its loss mitigation efforts on nine loans, didn't accurately report default status, and did not implement an effective quality control plan. RANLife mortgage of Utah was fined $1 million for FHA violations. This comes on the heels of Quicken and Franklin American being fined by FHA.
---
Cleveland Fed Claims to Have Proof Why Millennials Aren't Buying
When we look at statistics, student loan debt isn't that overwhelming that a college grad can't afford a mortgage. That is, if they graduate. Then again, they may not want to be deep in debt. Whatever the reason, the Cleveland Fed has complied a chart that shows an uncanny correlation between young adult student debt and having a mortgage. What is most shocking is since 2005 the number of young adults with a student loan has nearly doubled while those who took out a mortgage is only about ½ of what it was in 2005.  Those with student loans were much less likely to take out a mortgage.
---
Are TRID Loans Really Closing on Time?
Rob Chrisman wrote an interesting newsletter on December 5th indicating it may not be as rosy as some are portraying it. Chrisman claims most of the loans closed in October, when all of surveys were done, were actually on pre-TRID loans. Rob gives a couple of e-mail addresses where you can get scenario questions answered by the CFPB. Why doesn't the CFPB make these answers public in FAQs? The answers certainly should apply to all. Rob brings up the point again that Dodd/Frank, by design, is creating larger and larger entities. For the rest of us, I still love the phrase coined by Florida's regulator, "Too small to comply."
---
HUD Says Giving Underwriters Too Many Loans Resulted in Fine
In its settlement with Franklin American, HUD claims its underwriters had a quota of 10 FHA loans a day to get top bonuses. To underwrite that many loans, unqualified junior underwriters were used, HUD charged. Quality control reviews in 2008 showed over 25 percent of Franklin's FHA loans were rated "poor" with as many as 40 violations in a file. But, at the time, no one thought FHA would come looking.
---
2016 Will Be a Good Year For Housing
Of 22 economists surveyed by Reuters, not a single one believes the U.S. housing market for 2016 will be "fragile."  Most would describe the 2016 housing market as "modest," with only three calling it "robust." They expect home price gains to slow slightly but home sales to remain steady.
---
Can You Close a TRID Loan in Seven Days?
At least one originator on LinkedIn says she just closed a loan in seven days. According to the LO, the loan was underwritten in less than three days and a CD issued immediately after the Loan Estimate had run its three days. Other LOs questioned how they got an appraisal and title work in time, not to mention payoffs, estoppel letters, etc. on the seller side. It would seem the CD needed some tweaking after the initial issue.
---
Online Reviews Losing Credibility
Even the Federal Trade Commission is warning that a fair amount of online reviews are either not honest or totally bogus. The FTC is advising to "take them with a grain of salt." Companies are paying reviewers or giving them merchandise to give them good reviews. A false online reputation will sooner or later be drowned out by bad reviews elsewhere.
---
Study Says Texting Can Increase Sales by 328 Percent
A study by Leads360 claims that text messaging can more than triple your sales. Since Leads360 tends to profit from the results of the study, one must be careful. But, one of the interesting takeaways is that most salespeople don't do much selling via text according to the study. The question is whether this would create a lot of Do-Not-Call violations. Of course, these days, the FTC seems to have been unable to stop those calls anymore so people are beginning to ignore the law.
---
Social Media May Become Part of Credit Scoring
Credit profilers are considering using information found on LinkedIn and Facebook as credit predictors. A person with well-developed and maintained social media accounts and activity may be a better credit risk than some who doesn't maintain these accounts.  Most employers are looking at job applicant's social media activity so how the person handles social media may affect their income capacity.
---
Rate Outlook
The economy added 211,000 jobs in November. In testimony before Congress last week, Janet Yellen indicated even job growth as low as 100,000 would probably justify a rate hike. Need I say more?
The story here is not just the Fed hiking rates. With October's jobs increasing 298,000, unemployment now at 5 percent, and hourly wages up 4 to 9 cents a month, the long term prognosis is economic recovery. That means mortgage rates will go up also if this continues. Experts are projected rates near 5% by the end of next year.
The Fed meets next week on the 15th and 16th, before the next edition of News From NAMB. We can look at the optimistic testimony before Congress this past week as a pretty good indicator of the Fed's thinking. Janet Yellen even offered a forecast for the next few years. "To summarize, I anticipate continued economic growth at a moderate pace that will be sufficient to generate additional increases in employment and a rise in inflation to our 2 percent objective.  Although the economic outlook, as always, is uncertain, I currently see the risks to the outlook for economic activity and the labor market as very close to balanced."  Remarkably, she considers low oil prices a "drag" on inflation that should go away over the next few years.  Strangely placed optimism.
For those who are worried about a government shutdown tomorrow, Paul Ryan has said he is introducing a bill to give a 5-day extension while Congress works out details. 
Economic news this week didn't reveal anything that would change the foregone conclusion that the Fed will hike rates next week. So far, mortgage rates seem to have priced this hike in and are essentially flat for the week.  There is a lot of economic news coming out tomorrow, Producer Price Index, Retail Sales, and U of M Consumer Sentiment. Signs of inflation could affect rates more than Fed news at the moment.
---
---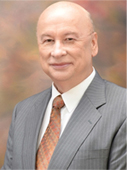 John Councilman, CMC, CRMS of AMC Mortgage Corporation in Ft. Myers, Fla. is immediate past president of NAMB—The Association of Mortgage Professionals. He may be reached by phone at (239) 267-2400 or e-mail jlc@amcmortgage.com.