News From NAMB: December 31, 2015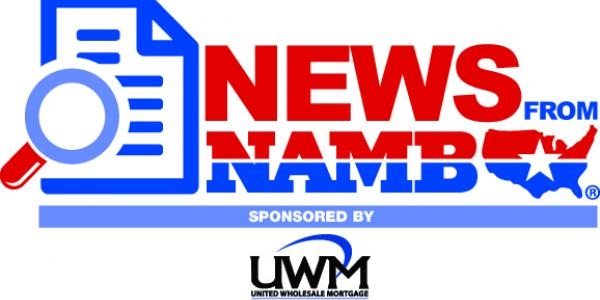 You may have noticed that News From NAMB is not just links to other media stories but also goes to primary sources. News From NAMB is different because we find important information that may not be reported elsewhere and we comment on why it is relevant to you, often in a fun way. Best of all, it is free to NAMB members. News From NAMB is sponsored exclusively by United Wholesale Mortgage (UWM). 
---
United Wholesale (Advertisement)
By delivering a full disclosure package that can be signed electronically, EASE from UWM gives brokers a competitive edge. It's just one example of technology that streamlines the lending process and helps you connect with tech-savvy buyers. With tools that include UClose, UConnect and Unite, UWM helps you work smarter, not harder, so you can meet your goals and grow your business. Learn more at uwm.com.
Isn't it time you started working with UWM?
---
Cordray Says Don't Worry About Class Action Lawsuits
Investors refusing to purchase loans with minor TRID issues set off the MBA which fired off a letter to the CFPB asking for more clarity. CFPB Director Cordray responded with a promise to keep the lines open to all trade associations. The most interesting part of his letter is he downplayed the possibility of class action lawsuits.
---
LO Compensation Plans Likely CFPB Target in 2016
Comp plans referred to as "Pick-a-Pay" allow the loan officer to set their compensation, and then price the cost to the consumer accordingly. The CFPB has promised to turn their attention to compensation agreements putting lenders who have myriads of comp plans at risk. No longer is it about the skill of the LO to overcome price objections or offer superior service. The CFPB does not want to see similar borrowers at the same lender paying different prices for loans.
---
Freddie Mac Bullish on Mortgage Rates for 2016
Quite a few economists were predicting mortgage rates near five percent by the end of 2016. Freddie Mac is forecasting rates will only rise to 4.4 percent. They are forecasting robust home sales, slowing house price appreciation, and a growing economy. The only negative was their belief that refis will slow drastically. 
---
Mid-America Mortgage Buying TRID Scratch & Dent
Privately-held Mid-America Mortgage is boldly advertising that they will buy loans that have certain types of TRID non-compliance. If disclosure timing is outside of required timelines, documents are missing NMLS or real estate broker information, missed-named fees, etc. they are interested. They do not say what they plan to do with the loans.
---
PMI Companies Go to Risk-Based Pricing
Some are calling it a price war but PMI companies are starting to go beyond a simple LTV/credit score pricing model. The PMI companies are looking for the best loans and they are pricing accordingly. UGIC has been doing more granular pricing for some time which has vaulted them to #1 in the PMI business. Now Arch has released a similar model.
---
Better Watch Whom You Do Business With
One of the latest CFPB actions was against a defunct company who sold leads to debt collectors. The leads were sold to debt collectors who used the information to deceive and threaten consumers into paying debts they did not owe. The Federal District Court ruled the lead seller acted recklessly by not checking the company with whom they did business. The court said they provided "substantial assistance" which "shall be deemed to be in violation of that section to the same extent as the person to whom such assistance is provided." It would appear that same interpretation would apply to mortgage companies as well.
---
Time to Book Rooms for NAMB East!
Mark your calendars for Wednesday, March 9, 2016 to Friday, March 11, 2016, for the biggest mortgage conference east of the Mississippi. All of the major wholesale lenders are exhibiting in the sold-out exhibit hall. You will be able to talk to industry leaders,  motivational speakers, and top producers who will show you how to increase production. Plus, there will be world-class golf and top entertainment at one of Hilton Head's finest resorts. It's right on the ocean with average temperatures of 65 to 70 degrees. For a limited time most wholesalers have bought tickets and are giving them to their accounts, a $495 value. Ask your A/E for yours.
---
What NAMB Accomplished in 2015
2015 was a big year for NAMB and for me personally. Serving as president of NAMB was a great honor. I had a great board and committees. I looked back and this what we accomplished this past year:
►NAMB increased membership by 65%, thanks to help from our state chapters
►We started News From NAMB
►NAMB established the Wholesale Summit where top executives of the major wholesale lenders brainstorm with NAMB's leadership
►NAMB National shattered all recent attendance records with nearly 3,000 registrants
►We started NAMB East and already every exhibitor booth is sold out
►Our Legislative Conference had a star-studded cast of Congressmen and agency heads
►NAMB testified for the record in numerous important hearings in Congress
►NAMB participated in introducing at least 5 financial services bills in Congress with special note to H.R. 3393, the first bill for mortgage brokers in 10 years.
►NAMBPAC doubled its support to members of Congress this year
►NAMB's social media grows daily on LinkedIn, Facebook, and Twitter
►We started the Diversity Committee which helps us bring new blood into our industry
►NAMB keeps the CFPB up to date on our issues.  We have won significant improvements to disclosures and rules for brokers and originators
►We met in person with Richard Cordray and explained our issues
►We totally updated our Bylaws, Policies and Procedures, and NAMB's history
►We added staff to ensure that your needs are met quickly and efficiently
►NAMB is fiscally strong.  We maintain one year's operating budget in reserves
►NAMB+ added over a dozen partners to provide members with services and discounts
►NAMB was interviewed by every trade press as well as The Wall Street Journal, NY Times, Washington Post, etc. to express your side of the story
►NAMB defended you, winning media corrections in publications like Consumer Reports
►At least once a month, NAMB provides webinars to bring you needed information
►National Mortgage Professional Magazine was expanded this year
►The Legislative Action Fund was started which allows companies to donate.  Over $40,000 was raised to help our legislative initiatives
►A new certification course and test were written with 2 dozen new certifications issued
---
Rate Outlook
It has been a slow week for rates, as predicted.
There really wasn't any big economic news to upset things so rates were actually a bit positive for the week. Don't get comfortable though. A new year will bring some pressure for rates to rise, at least a little.
The three Treasury auctions this week were very weak showing low demand by bond investors for current rates. Demand for bonds could outweigh economic news in early 2016.
---
---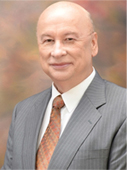 John Councilman, CMC, CRMS of AMC Mortgage Corporation in Ft. Myers, Fla. is immediate past president of NAMB—The Association of Mortgage Professionals. He may be reached by phone at (239) 267-2400 or e-mail [email protected].