News From NAMB: February 2, 2017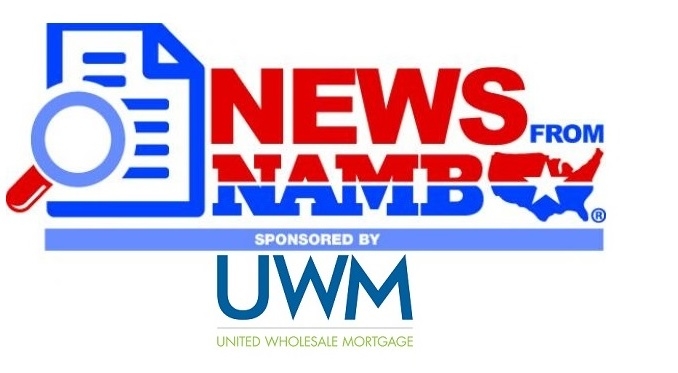 You may have noticed that News From NAMB is not just links to other media stories but also goes to primary sources. News From NAMB is different because we find important information that may not be reported elsewhere and we comment on why it is relevant to you, often in a fun way. Best of all, it is free to NAMB members. News From NAMB is sponsored exclusively by
United Wholesale Mortgage
.   
United Wholesale (Advertisement)
Now is the time to grow your purchase business. With UWM's exclusive Conventional 1% Down with Equity Boost program, you have a competitive edge to get more buyers in the door. Your borrower puts down 1%, UWM contributes 2% toward the downpayment, giving them 3% equity at closing. Learn more at
UWM.com
.
---
CFPB Drives Nail in Heart of MSAs
There were some people who said you can structure a compliant MSA and kept on using them. They may want to take a second look. The CFPB just
nailed Prospect Mortgage and Planet Home Lending
and two realty offices for RESPA violations regarding Marketing Services Agreements (MSAs). The consent orders cite RESPA Section 8(a) which provides that "[n]o person shall give and no person shall accept any fee, kickback, or thing of value pursuant to any agreement or understanding, oral or otherwise, that business incident to or a part of a real estate settlement service involving a federally related mortgage loan shall be referred to any person."
They did not mention Section 8(c)(2) which grants an exception if services are rendered. This is particularly interesting since the DC Circuit Court just ruled against the CFPB on kickbacks. One must wonder if this is provocation for a showdown.
---
Bove Says Mortgage Market is Worse Than 2008
Banking analyst Dick Bove of Rafferty Capital Markets claims the mortgage markets in the United States are in "more disarray than they were in 2008." In an interview with Yahoo, Bove cites several reasons. First, he says QM rules "effectively eliminate low-income home buyers from purchasing a home." Next, "The refusal of the FHA to make good on its insurance in the 2008 housing crisis caused most of the nation's biggest banks to lose faith in dealing with this agency." Bove believes non-banks are really mortgage brokers. "They [banks] have been replaced by mortgage brokers who now are believed to originate more than 50% of the home mortgages in the country." That's a "really bad situation," Bove said. "Mortgage brokers do not have capital backing of any size. Thus, they must sell virtually all of their production to Ginnie Mae or with guarantees placed on the loans by Fannie Mae or Freddie Mac."
---
PHH Responds to CFPB in Epic Battle
The CFPB no doubt was surprised when the DC Appeals Court ruled its Director was unconstitutional. In the latest salvo,
PHH responds to the CFPB's claims
that its Director does not violate the Constitution. Everyone and his brother has been involved in this case from the PMI companies to MBA, NAHB, and DOJ. Now, 17 state attorney generals want to do be involved on behalf of the CFPB. If the court fails to rehear the case, it is likely Donald Trump may choose to replace the Director.
---
Is the CFPB an Independent Agency?
Donald Trump issued a freeze on regulatory actions by federal agencies last week.  As we reported, Richard Cordray is not certain the CFPB is subject to that memorandum.  A closer
listen to the interview
has him calling the CFPB an "independent agency."  Apparently, he believes all of the finance-related agencies such as the CFPB, Federal Reserve, OCC, etc. are independent and not subject to Presidential directives.  This makes the question of the constitutionality of an agency that is not subject to the Executive Branch or
Congress even more cogent
.
---
Now Senators Want to Intervene in PHH Suit
Senator Sherrod Brown and Congresswoman Maxine Waters have appealed to the court in the PHH case to intervene. They claim President Trump is so anti-CFPB that they must
defend the agency
because it cannot adequately defend itself. Only those given a specific right by statute to intervene in a federal suit or who have a direct interest can intervene without the court's permission. Congress members don't have that right but the court could let them in although it seems courts are reluctant to do so because they don't consider lawmakers to have standing. 
---
Trump Follows Up with More Regulatory Restrictions
On Monday, Donald Trump wrote
another executive order
restricting regulations. This order directs federal agencies to identify two regulations for eliminations before the agency issues a new one. In addition, new regulations are not to add more costs to those regulated. Everything must be submitted to OMB to see if it passes muster.  More or less this seems to mean no new regulations or rules.
---
Lender Cited for E-sign Policies
In a recent post to NAMB's LinkedIn group, a lender used E-sign for all of their disclosures. But, a flaw in their policies resulted in their being cited by their regulator. It appears it was not the disclosures that were the problem, it was their policies regarding E-sign. There is more to using E-sign than simply getting out accurate disclosures on time. There are notices and consent that are required if you choose to use E-sign.
Jonathan Foxx does an excellent job
of explaining what is needed.
---
MBA Sets Out Plan For GSE Reform
MBA is proposing a somewhat radical departure from the typical reform proposals for Fannie Mae and Freddie Mac. They are
proposing privately-owned utilities
who would act as guarantors for a regulated rate of return. Guarantors could purchase from a newly created insurance fund an explicit federal guarantee on a defined class of eligible securities. MBA is not prepared to release the proposal until April so it is quite vague. It will be interesting to see how the MBA fares with the new President considering an Obama appointee is at the helm.
---
CFPB Solicits Homebuyers for Their Email
The CFPB wants your email address if you are thinking about purchasing a home or you are simply a homeowner. It promises it will send you "valuable resources delivered directly to your inbox. The CFPB Homebuyers Team has launched a new email list to help you on your journey to homeownership." The agency already has a
Tools and Resources for Homebuyers
section on their Web site. They even have a
video endorsement from a consumer
who used the tools. It appears they really want to influence homebuyers on what they believe is best for them.
---
Can You Act as Originator and Realtor in Same Transaction?
First, it depends on what type of transaction we are talking about. If it is FHA, it may depend on whether you are an originator for a mortgagee or a TPO. If you work for a lender,
you may not "double-dip
." It is not so clear for TPOs. FHA simply leaves that up to the lender. I received a call from Provident Funding, who only does conventional at this time, and they are allowing originators to be paid as the real estate agent and the mortgage originator. Better check with your state regulator because some states prohibit it. Would that be a Section 8 kickback to refer your real estate deal to yourself?
---
Refinance Share Drops Again
Mortgage applications were
down slightly for this past week
by 3.2% but they were still 2% better than this same time last year. The share of refinances fell below 50% to 49.4% for the first time in years as the rate increases take their toll.  ARMs have nearly doubled in the past few months, taking 6.4% of the market.
---
United Shore to Add 600 New Jobs in 2017
United Shore, the parent of United Wholesale, says they will
add 600 new jobs
and take over the entire headquarters building in suburban Detroit. The jobs will be added in sales, IT, and underwriting. United Shore hired 1,000 new employees in 2016 and claims they will grow in 2017 despite market conditions for refinances. 
---
February… The Good and the Bad
If you are a seller, February is the worst month of the year to sell a home. According to ATTOM Data Solutions,
February home sales prices average 6.1%
less than other months. If you are a buyer, February is the best month of the year for homebuying bargains. Sounds like a good tool to get some potential clients out looking.
---
Rate Outlook
This was a very busy week for economic news. The Federal Reserve meeting gave no indication of another rate hike in near future. One important piece of information is "The Committee is maintaining its existing policy of reinvesting principal payments from its holdings of agency debt and agency mortgage -backed securities in agency mortgage-backed securities." That will keep mortgage rates low even if the Fed raises rates again this year.
In other economic news, Personal income increased $50.2 billion (0.3 percent) in December according to the Bureau of Economic Analysis. Disposable personal income (DPI) increased $43.6 billion (0.3 percent).   Personal consumption expenditures (PCE) increased $63.1 billion (0.5 percent).  Compensation costs for civilian workers increased 0.5 percent, seasonally adjusted, for Q4.  Consumer confidence declined to 111.8 from 113.3 in December.
Real DPI increased 0.1 percent in December and Real PCE increased 0.3 percent. The PCE price index increased 0.2 percent. Excluding food and energy, the PCE price index increased 0.1 percent.  PCE is one of the Fed's favorite indexes.
ADP employment rose 246K versus the expected 165K increase. This pressured rates higher. ISM Index was 56 versus the expected 55.
Today, weekly jobless came in at 246K slightly better than the expected 250K.  Preliminary Q4 Productivity was 1.3% versus the expected 1%.  Unit labor costs were 1.7% versus the expected 1.9%. This is good news because increased production with labor costs not getting out of line reduces should reduce prices.
Tomorrow brings the heavyweight economic item of the month, the jobs report. No one is doing a lot of predictions but many companies are adding jobs or plan to add jobs this year. If that turns out to be the case, it will put extreme pressure of wages because we are supposedly at full employment for those seeking jobs. The question is whether a large percentage are under-employed. Anything between 150,000 to 200,000 new jobs will have little impact on rates.  

 
---
---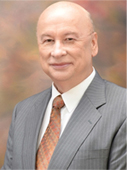 John Councilman, CMC, CRMS of AMC Mortgage Corporation in Ft. Myers, Fla. is immediate past president of NAMB—The Association of Mortgage Professionals. He may be reached by phone at (239) 267-2400 or e-mail [email protected].