News From NAMB: January 7, 2016
You may have noticed that News From NAMB is not just links to other media stories but also goes to primary sources. News From NAMB is different because we find important information that may not be reported elsewhere and we comment on why it is relevant to you, often in a fun way. Best of all, it is free to NAMB members. News From NAMB is sponsored exclusively by United Wholesale Mortgage. 
United Wholesale (Advertisement)
By delivering a full disclosure package that can be signed electronically, EASE from UWM gives brokers a competitive edge. It's just one example of technology that streamlines the lending process and helps you connect with tech-savvy buyers. With tools that include UClose, UConnect and Unite, UWM helps you work smarter, not harder, so you can meet your goals and grow your business. Learn more at uwm.com.
Isn't it time you started working with UWM?
---
Judge Throws Out Quicken Suit Against DOJ
The DOJ was about to sue Quicken over FHA loan defaults but Quicken filed first to get a more favorable venue, among other things. The Michigan judge said Quicken's suit was barred by the Administrative Procedures Act that allows federal agencies almost limitless power. With the judge throwing out Quicken's suit, the venue will be Washington, DC, the home of government thinking. The Department of Justice attacked Quicken Loans over minor FHA infractions, claiming things like miscalculating income by $2.60 and a borrower received $26 too much on another loan. The entire DOJ suit is based on generalities such as "adequacy and stability of income" and "ignoring obvious red flags." The problem with DOJ's actions are that they are driving lenders to raise credit scores, lower qualifying ratios, and add other overlays that block many low-to-moderate income borrowers.
---
NMLS Reports No Growth in State-Licensed Companies
State licensed mortgage companies actually lost .3% as of the last NMLS report. There are only 15,837 state-licensed companies nationwide. Branches grew 2.9% over the previous year. The number of originators grew by 2% to 130,284 vs. 405,738 federally registered originators. Banks often register everyone since it requires no real expense since they are exempt from continuing education and state licensing fees. The takeaway is that people don't want to start a mortgage business.  Wonder why?
---
NMLS Gives No Notice of Non-Renewal
Many mortgage originators were surprised to find their license had been terminated this year. It appears the only notice the NMLS gives is that your license has been terminated. No notice of impending non-renewal is given. Even if you start the process, until your payment is accepted, you are considered not to have applied for renewal. Not very customer service oriented.
---
NAMB East Rooms Booking Out!
481 room nights of the 650 available have already been booked. Please book yours now! Mark your calendars for Wednesday, March 9, 2016 to Friday, March 11, 2016, for the biggest mortgage conference east of the Mississippi. All of the major wholesale lenders are exhibiting in the sold-out exhibit hall. You will be able to talk to industry leaders, motivational speakers, and top producers who will show you how to increase production. Plus, there will be world-class golf and top entertainment at one of Hilton Head's finest resorts.  It's right on the ocean with average temperatures of 65 to 70 degrees. For a limited time most wholesalers have bought tickets and are giving them to their accounts, a $495 value.  Ask your A/E for yours.
---
Has Software Made Appraisal Management Companies Obsolete?
HVCC, which later was more or less codified in Dodd/Frank, intended to make appraisers independent by creating a firewall between originators and appraisers. Today, lenders can use tools like Mercury Network to interface to AMCs or directly to appraisers.  Recently, I ordered an appraisal directly from Mercury at a cost of $300. A month later, I ordered a brokered appraisal through Mercury where an AMC was involved and it cost $525 in the same general area. I really couldn't see the difference. Another product, Appraiser Firewall claims to create double-blind, tracked communication between appraisers and users. Are consumers paying more for appraisals than they should?
---
CFPB Issues Report On Its Activities
The CFPB is required by Dodd-Frank to submit an annual report to the House and Senate Committees on Appropriations "regarding the financial operating plans and forecasts of the Director, the financial condition and results of operations of the Bureau, and the sources and application of funds of the Bureau."  You can read the gory details of who was fined and how the CFPB spends their money if you like.  It is things through the eyes of the CFPB.
---
Mortgage Market Ends 2015 With a Crash
People were definitely not thinking about mortgages during the Christmas and New Year's Holidays. In the two weeks prior, mortgage activity was hot because people clearly didn't want to deal with mortgage issues at Christmas. I can understand that  It really wasn't as bad as it may seem because purchase activity was actually 22% higher than the year before.
---
FHA Poised to Dominate Purchase Market in 2016
The real truth is that Fannie and Freddie's 97 program has done little to sway borrowers from FHA. Even though the big players are pulling away from FHA to avoid DOJ suits, smaller lenders are more than happy to fill that void. Even a study where Genworth participated shows PMI just isn't competitive with a low down payment. Even the new HomeReady product requires counseling. Who has time for that? Combined with much lower rates for FHA, it isn't a fair contest.
---
Still Have TRID Questions?  Ask the CFPB on NAMB Webinar.
Join NAMB and Julie Vore, Mortgage Markets Originations Analyst at the CFPB, on Wednesday, January 20, 2016 from 1pm to 2pm EST for a NAMB webinar. Learn how industry is dealing with TRID issues and ask questions. If you have a TRID-related question that you would like to ask, please e-mail in advance to valsaun@gmail.com.
Cost for this webinar session is FREE for NAMB Professional members and $10 for NAMB Associate members. This session is limited to the first 1,000 attendees so, don't wait...register today!
---
---
Rate Outlook
Some Federal Reserve officials said their decision to raise the central bank's main borrowing rate last month was "a close call," according to the minutes of the Federal Open Market Committee's December meetings. The Fed noted it "would probably take some time" before signs emerged that inflation was rising toward the Fed's target. That is taken to mean we should not expect another Fed hike in the next 2 months. The committee meets again Jan. 26-27.
Fed Vice Chairman Stanley Fischer said on CNBC that it is likely there will be more hikes but was silent about when. CNBC's Jim Cramer says the strong ADP jobs report for December may push rate hikes sooner if that continues. Richmond Fed Chair, Jeffrey Lacker, who is not a voting member, said the Fed plans 4 rate hikes this year which sent bonds into a spin this morning.
CNBC interviewed UWM's Mat Ishbia about rates last week and he also believes there will be an uptick.  I like how Mat always encourages borrowers to go to a mortgage broker.
ADP reported 257,000 jobs were created in December, much better than the expected 197,000.  However, the jobless claims report today showed job losses inching upward, now at 277,000. Tomorrow brings the most important economic news of the month, the Bureau of Labor Statistics Jobs Report. Most are expecting it to be good so it may be wise to lock.
Stocks have been doing poorly lately. Since they compete with bonds for money, that plays no small part in the lower rates we are seeing.
---
---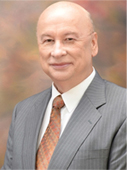 John Councilman, CMC, CRMS of AMC Mortgage Corporation in Ft. Myers, Fla. is immediate past president of NAMB—The Association of Mortgage Professionals. He may be reached by phone at (239) 267-2400 or e-mail jlc@amcmortgage.com.