News From NAMB: July 16, 2015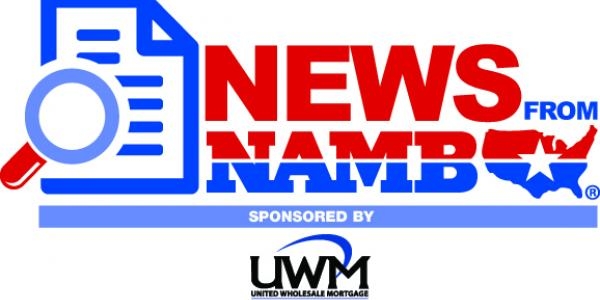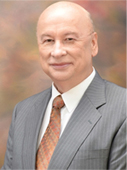 You may have noticed that News From NAMB is not just links to other media stories but also goes to primary sources. News From NAMB is different because we find important information that may not be reported elsewhere and we comment on why it is relevant to you, often in a fun way. Best of all, it is free to NAMB members. News From NAMB is sponsored exclusively by United Wholesale Mortgage. 
---
United Wholesale (Advertisement)
United has reintroduced the highly popular interest-only ARM. This product is for higher-score borrowers who want a lower payment. These borrowers understand the benefits of having a lower payment so they can use their cash flow for other things even though they could afford a higher payment. With loan amounts up to $2 million this is a must-have product for high-end borrowers. If you aren't signed up with UWM, do it now.
---
CFPB Complaint Database Vindicates Mortgage Brokers
In searching for violations by mortgage brokers in the CFPB's complaint database, no one can seem to find mortgage brokers. You will find mostly banks and some retail non-bank mortgage lenders but finding a mortgage broker is difficult, if they are there. Perhaps you can find a true mortgage broker in the complaint database. I haven't been able to find one. Let me know if you find one.
---
Cordray Says No More Delays
Appearing before the Senate Banking Committee, CFPB Director, Richard Cordray, said the CFPB will not delay the TRID rule until the end of the year. They may give some leeway on enforcement. The House and Senate have bills introduced, with both Republican and Democrat sponsors, that require the CFPB to give a hold-harmless period for TRID. Sens. Scott and Donnelly introduced S. 1711 this week to complement HR 2213. NAMB has played an important role in the introduction of these pieces of legislation.
---
CFPB May Write New Rules on Income
In the hearing mentioned above, the Director said people who are not salaried are not having their income counted properly. "We need to look again at our mortgage rules in light of that," Cordray said. You can see the current rules here.
---
Expect More Rules When Lending to Service Members
Looking at the CFPB's complaint database, too many complaints are associated with VA loans and service members. Director Cordray says he intends to toughen rules in that area. We can get an inkling of what is in store from this CFPB document.
---
Dodd/Frank Creates a "Sorry Result"
Professor Todd Zywicki of George Mason University said Dodd/Frank has done little other than increase costs to consumers. Testifying before the House Financial Services Committee, Zywicki charged Dodd/Frank stripped many consumers of access to mortgages, credit cards, and bank accounts. In addition, the law created "crushing regulatory compliance" resulting in the destruction of community banks. On top of all that, he points out its data mining is invading the privacy of ordinary citizens. I don't think he likes the law.
---
Treasury Announces Review of Online Lending
The Treasury Department says it is time to look at the good and the bad of online lending. Fortunately, they list a number of positive aspects of online lending in the announcement and seem to want it to expand. They are looking for comments as they develop a regulatory framework that will manage the online process.
---
NAMB Offers Webinar on FHA Changes
Join NAMB, in conjunction with Paramount Residential Mortgage Group, on Wednesday, Aug. 19, 2015 from 1:00 p.m.-2:00 p.m. EDT for a look at the changes coming with the new FHA Handbook effective for cases numbers assigned on or after Sept. 14th. The changes are subtle but massive. FHA just released another 120 FAQs on the changes. Sign up now!
---
Democrats Don't Want FHA Certification Changed
Three top Democrats are objecting to the revised lender certification being proposed by HUD. The revision would remove the certification that the lender submitting for insurance is not recently subject to certain charges and penalties. Since the big banks have been subject to serious criminal penalties, it could eliminate them or restrict them from making FHA loans under current rules. Just in the last month Citigroup, JPMorgan Chase, Barclays Capital, and the Royal Bank of Scotland pleaded guilty to violating antitrust laws for rigging foreign currency markets.
---
What Is the Future of Fannie and Freddie?
The Bipartisan Policy Center is holding a meeting this afternoon to discuss how we should restructure the nation's housing finance system. Is the incremental steps FHFA is taking to expand risk-sharing between the GSEs and private investors and developing a common securitization platform? What will it take for Congress to enact housing finance reform legislation? And is legislation really necessary? Representatives Neugebauer and Delaney will offer their views on the prospects for housing finance reform during the remainder of this Congress. You can listen in Thursday, July 16, 2015 from 1:30 p.m.-2:30 p.m. ET. Meanwhile, the shareholder suits are gaining traction again and even getting support from civil rights groups. Who knows ... maybe Fannie and Freddie could be shareholder owned again some day.
---
Maxine Waters Has Great Faith in Fannie and Freddie
Ranking Democrat, Maxine Waters, says there is very little agreement on House Financial Services Committee on reform of Fannie and Freddie. In an interview with Market Watch, Congresswoman Waters seemed pleased with the GSEs. "I think the housing market needs to be serviced and that Fannie and Freddie appear to be able to do that," Waters said. She is confident Fannie and Freddie won't need further bailouts.  Waters said, "I don't anticipate Fannie and Freddie accruing such debt that somehow they are going to be in the position where they have to borrow money from the Treasury." By the way, she said she is watching non-banks, especially those offering non-QM loans.
---
Fannie Mae Removes Unreimbursed Employee Expenses
Don't you hate it when you get to Schedule A and find a large unreimbursed employee expense? Fannie Mae announced you no longer have to deduct those from income if the borrower is qualified using only base pay, bonus, overtime, or commission income less than 25 percent. Another nice change is vested stocks, bonds, and mutual funds (including retirement accounts) are counted at 100 percent of value for reserves.
---
Want Fannie/Freddie Loan Limits to Increase?
You have an opportunity to comment on Fannie and Freddie's loan limits until July 27th. The Wall Street Journal is reporting that it is likely the conforming loan limit will increase due to increased home prices. 
---
CFPB Focuses On Elder Financial Abuse
In prepared remarks to the White House Conference on Aging, Richard Cordray promised the CFPB would be looking at financial transactions that take advantage of the elderly. Cordray says elders have equity in their homes and above average savings that make them a good target. The CFPB had already promised to investigate reverse mortgages and likely all mortgages to older people.
---
Rents So High, Purchasing Makes Sense
Zillow released a report that shows a borrower comes out ahead in less than 2 years if they buy versus renting.  RealtyTrac found that buying is more affordable than renting in 66 percent of markets. With the tax benefits of buying, it should be a no-brainer to sell a renter who is qualified on buying a home. There are many rent vs. buying calculators you can use. If you are a study junkie, check out Harvard's State of the Nation's Housing.
---
Collections on Credit Reports May Become More Accurate
The CFPB announced it is fining Chase $216 million for sending debts to collection agencies that were not confirmed to be collectible.  Chase sold "zombie debts" to third-party debt buyers that were inaccurate, settled, discharged in bankruptcy, not owed, or otherwise not collectible.  This may have a ripple effect on collections that do not have adequate proof or records.  Some debt collectors post things on credit reports to force consumers to pay them or go to court to clear their credit.  Sherrod Brown, the Ranking Democrat on Senate Banking, just introduced a bill that would require banks and debt buyers to notify credit reporting agencies when a consumer's debt has been extinguished through bankruptcy.
---
USDA Gets Tough on Incomplete Applications
USDA's Guaranteed Rural Housing sent out a notice warning that lenders must submit absolutely complete packages for guarantee. That means all documents listed in Attachment 15-A, in the stacking order listed, with the first document being the completed Attachment 15-A. The only exception is the appraisal which is uploaded into GUS. Failure to do so will result in the package being sent back to the lender and you start over.
---
Why HAMP Program Was a Bust
The Home Affordable Refinance Program was so unsuccessful that it litters the CFPB complaint database and only $16.3 billion of the $37.5 billion allocated was even used. On the other hand, HARP was very successful. The big difference is that loan originators were involved in HARP but not in HAMP. Originators get things done. Maybe the government could give HUD the $40 million they need to update their computer systems since that is a program that is working. Better than taking it all for highways which is what they are talking about.
---
Fannie Makes New Tools for Borrowers
Fannie Mae developed a new app for cellphones that borrowers can download that helps them understand the mortgage process.  It looks pretty good and doesn't seem to steer them anywhere. Fannie offers some good calculators for borrowers or LOs to use that don't have ads and work pretty well.  These were introduced by Fannie VP of underwriting and pricing, Jonathan Lawless.  Having a name like that in that position struck my funny bone.
---
Will Credit Cards be From the Government Soon Too?
The federal government has essentially taken over the mortgage industry and pricing rates according to risk has all but disappeared.  With the recent Supreme Court ruling on disparate impact, there is great concern that discretionary credit card rates will disappear.  Without the ability to price cards for risk, it seems likely many people will not have a credit card.  The answer?  The government could get in the credit card business as well.
---
The Political Front
O'Malley Blows It
Presidential hopeful Martin O'Malley tried to justify the need to reign in political appointees' ties to business by quoting a fake article on a Web site. O'Malley is looking to be the alternative to Hillary Clinton by portraying her as too close to Wall Street and the big banks. He posted his ideas and their reasoning in an "open letter" to Wall Street. As one of the rationales for the letter, he cites a Web site joke that Eric Holder was going to work for Chase for $77 million a year. Perhaps O'Malley is spending too much time at the gym rather than researching his platform.
Hillary's Economic Plan
Hillary Clinton promises to expand Dodd/Frank, more toward banks in this speech than mortgages. She promised that she would not only get money back from lawbreakers but she would also prosecute anyone involved. You can watch the speech here.
We Have Broken a Record
It's official. There are more candidates who have announced for the Republican nomination than have from one party at any time in history. By the end of August, it is expected there will be 17 announced candidates. So far, none like Dodd/Frank.
Win a Free Trip to Las Vegas!
NAMB is offering you chance to win a free to trip to NAMB National in Las Vegas this October. The prize goes to the person who comes up with the best reason they are a mortgage pro. You may submit text (no more than two sentences), a picture with text, or a video. Entering the contest is a simple. You must start your post with "I am a #mortgagepro because…" to be a valid entry. Enter today by posting your reason to Facebook, Twitter or Instagram.
Rate Outlook
Yellen says Fed is still on target to raise rates later this year. Speaking at the City Club of Cleveland, Yellen said, "Based on my outlook, I expect that it will be appropriate at some point later this year to take the first step to raise the federal funds rate and thus begin normalizing monetary policy. But I want to emphasize that the course of the economy and inflation remains highly uncertain, and unanticipated developments could delay or accelerate this first step."
She reiterated that the Fed would raise rates by year's end at a House Financial Services hearing yesterday. It all depends on employment and inflation. The Fed is also watching international conditions. Greece is expected to approve an austerity deal that will give them more money but that may raise rates in the U.S. China's stock market is still in the tank despite good GDP news there. Many believe the Chinese government is cooking the books.
Former White House CEA Chair Austan Goolsbee believes that Greece (and other peripheral euro nations) are almost certain to drop out of the currency union. Goolsbee says, "In my view, once Greece is out, then the same thing happens in Portugal or Italy or Spain within a few more years." It looks like Euro instability is going to be with us for a while.
Meantime, it wasn't a week of any news that would drive rates down. News was mixed with retail sales down instead of up and the Philly Fed index much weaker than expected. On other side, the Producer Price Index jumped more than expected. Jobless claims were flat. 
Lots of news tomorrow with the Consumer Price Index, Housing Starts, and the Consumer Sentiment. With the PPI up early in the week, if the CPI could trigger inflation fears if it is up also. Overall, rates are a little better than last week.
---
---
John Councilman, CMC, CRMS of AMC Mortgage Corporation in Ft. Myers, Fla. is president of NAMB—The Association of Mortgage Professionals. He may be reached by phone at (239) 267-2400 or e-mail [email protected].