News From NAMB: June 11, 2015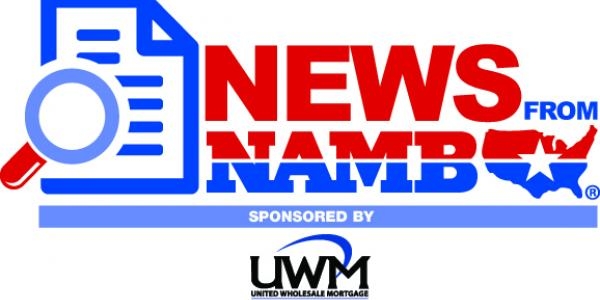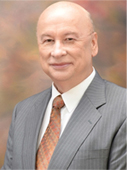 You may have noticed that News From NAMB is not just links to other media stories but also goes to primary sources. News From NAMB is different because we find important information that may not be reported elsewhere and we comment on why it is relevant to you. Best of all, it is free to NAMB members. News From NAMB is sponsored exclusively by United Wholesale Mortgage. 
United Wholesale Makes PMI Instant! (Advertisement)
If you want millennials to come to you for their purchases, you will need excellent, easy to use technology. Most brokers cannot afford to implement real-time tracking for their borrowers. United Wholesale gives you that technology for free with Utrack. Borrowers, Realtors, title companies, and even your LOs can see in an instant where their loan is in the process. It is branded with you information, not UWM's, so no one knows how you have this incredible technology. One more reason to make UWM your wholesale lender.
Please support United Wholesale as they support our industry. Click here to sign up.
---
NAMB Says "Sensitive" Is Not Enough
Last week, the CFPB responded to calls for a delay in enforcement on TRID by merely saying they would be sensitive. NAMB is calling on Congress to pass HR 2213 and its companion in the Senate which would give a hold harmless period until the end of the year on TRID enforcement. NAMB, along with NAR, MBA, NAHB and other industry trade groups, sent a joint letter this week to Rep Waters and Rep Hensarling today urging them to help consumers applying for mortgage loans after August 1st. NAMB had submitted written testimony to Congress which was influential in HR 2213 being created.
---
House Holding Hearing on Future of FHA
The House Financial Services Committee is holding a hearing today titled, "The Future of Housing in America: Oversight of the Department of Housing and Urban Development." The Committee agenda is set by Republicans who have not been too friendly to FHA. Then in the afternoon there will be a hearing titled "Examining Legislative Proposals to Preserve Consumer Choice and Financial Independence." NAMB will be submitting testimony on both of these hearings. You can actually watch these live at the HFSC site if you are a political junkie.
---
Cordray Overrules Judge in PHH Case
An administrative law judge (ALJ) found that PHH, a mortgage lender, referred consumers to mortgage insurance companies in exchange for kickbacks, known as reinsurance, paid to a subsidiary of PHH. PHH said these were not kickbacks but the cost of assuming some of the risk. The ALJ said PHH had shown inadequate risk transfer so the money was a kickback. The order calls for PHH to give back all $109 million in premium credits it received.
The problem here is that the ALJ only recommends to the CFPB director. The director can do whatever he wants, and in this case, the director disagreed with the ALJ about the number of violations and overruled him (page 22). It's kind of like prosecutor and judge rolled into one. PHH is incensed and says they will appeal to the United States Court of Appeals.
---
RPM Mortgage Hit With $19 Million Fine
RPM Mortgage of California and its owner, Erwin Hirt, were fined by the CFPB for creating "point bank" schemes. The CFPB accused RPM of putting money from higher-rate loans into "expense accounts" that could be used to pay them bonuses and commissions.  The complaint also charged RPM of using the money to offset fees to avoid losing loans to a competitor.
---
Guarantee Mortgage Gets $228,000 Fine
Although now defunct, Guarantee Mortgage of California was fined by the CFPB for making payments to marketing services entities owned in part by the company's branch managers and other Guarantee loan originators. The originators then drew a portion of those fees as compensation. It showed up in the firm's income statements. Auditors may be looking closely at your financials. These days, being creative can get you in real trouble.
---
House Passes Bill to Limit Disparate Impact
HR 2578 included an amendment by Rep. Scott Garrett of NJ that would deny the Justice Department funds to litigate a disparate impact case. Ally Bank and Provident Funding both paid major fines for lending that the DOJ claimed adversely affected African-Americans and Hispanics. The White House says that President Obama's senior advisors are recommending that he veto the bill because of its "highly objectionable provisions." The bill passed 242 to 183, not enough to override a presidential veto.
---
Supreme Court Taking Up Disparate Impact
The Supreme Court is also hearing a case on disparate impact that may make the need for legislation moot. The court was expected to rule this week on "Texas Dept. of Housing vs. Inclusive Communities Project." The case claims that Texas violated the 1968 Fair Housing Act. It charges Texas caused segregation by giving credits in black neighborhoods instead of distributing them across all housing communities which would have promoted integration.
---
CFPB Says Reverse Mortgage Advertising is Deceptive
The CFPB just released a report that slammed reverse mortgage advertising. The report says that the mortgages are sold as if they are a government benefit rather than a loan. The use of eagles and seals make it look as though it is the government is offering the program. Others don't realize the loans need to be repaid. Even with counseling, the products are so complex seniors and their families don't understand them according to the CFPB.
---
Senators Push for Private Capital to Take GSE Risk
Six senators sent a letter to the FHFA asking for FHFA to greatly shift more to the risk to the private sector. They give a list of things they want from FHFA but the net result is companies selling into Fannie/Freddie pools would be taking a big chunk of the first risk. It is something like QRM where sellers may have to take the first five percent or 10 percent of the credit risk. The problem is that this may make to the too-big-fail banks the only ones who can take on such risk. A possible answer would be to have PMI companies assume the risk for smaller companies but that would greatly increase their cost to originate.
---
Have You Wondered Why Tax Transcripts Were So Slow?
It turns out, the online portal that your 4506-T verification service used to pull transcripts was compromised. It is believed an army of hackers used certain techniques to answer the verification questions needed to gain access to tax transcripts of over 100,000 people. They would have already known the social security number, name, address, date of birth, etc. The goal seems to be an attempt to hijack tax refunds.  At the moment, the online portal is down and requests must be made by mail.
---
Louisiana Fines Appraisal Management Company for Low Pay
The Louisiana Real Estate Appraisers Board (LREAB) fined Coester VMS for not paying reasonable and customary fees for the appraisal service being performed within the market area of the property being appraised.  It appears the LREAB has a fee survey that Coester failed to follow.  I wonder what happens if the AMC pays more than the fee schedule? 
---

Study Says 80% Think Housing is Too Expensive
A new study by the McArthur Foundation grabbed headlines with 61% of Americans thinking the housing crisis is not over. When you look deeper in the study, you find that it isn't because more people will default due to risky loans. Rather, the study seems to indicate people are much more worried about housing affordability. That could trigger a relapse if millennials can't buy and renters can't pay. Rising interest rates could exacerbate the problem. Meanwhile, the Urban Institute says the homeownership rate will continue to decline for many years to come.
---

Fannie Mae Attacked Small Bank for Misstated Applicant Income
Back when Fannie Mae allowed borrowers to state their income and job titles, Abacus Bank of New York, which serves the Chinese community, wrote a lot of those loans. Fannie Mae discovered many of their loans had overstated income and job titles and went after the bank with criminal fraud charges. A number of their originators pled guilty but Fannie wanted to get the top management, despite the fact that only 0.3% of the loans defaulted, far better than the national average. The bank argued the borrowers were qualified since few ever made a late payment. A court just acquitted the bank but it cost them $10 million and has virtually put them out of business.
---
Civil Rights Group Urges Obama to Settle With Fannie Stockholders
It seems like a strange request from a civil rights group but it makes some sense. Fannie and Freddie have provided lots of loans to minorities that could disappear if they are disbanded. Lacking any consensus, a Republican Congress could simply eliminate them if they have a bad quarter or two. The Leadership Conference on Civil Rights says let the private GSE shareholders' recover value and recapitalize the GSEs in exchange for sending a portion to Housing Trust Fund and some easing of lending restrictions.
---
More Huge Bank Settlements Expected This Year
The Department of Justice is on the trail of at least nine more major banks. The DOJ believes it can wring billions more out of Wells Fargo, Goldman Sachs, Morgan Stanley, Deutsch Bank, HSBC and others. After that, they are believed to head for large regional banks. Since Fannie Mae turns all of the profits from recoveries over to the government, these will fill some Treasury coffers. As an example of one branch of government not knowing what another is doing, a top supervisor at the Office of the Comptroller of the Currency said this week that legal actions taken against large banks peaked last year. I suppose that is so if we consider how much B of A and Chase paid out. The others will probably just pay out a few billion here and there.
---
ABA Survey Says QM Slowing Housing Recovery
In its Annual Real Estate Lending Survey, the American Bankers Association found that QM is one of the main drivers in a slow housing recovery. The survey also cited TRID as a factor that will slow lending. One interesting takeaway is that first-time homebuyers were at an all-time high percentage wise.
---
Win a Free Trip to Las Vegas!
NAMB is offering you chance to win a free to trip to NAMB National in Las Vegas this October. The prize goes to the person who comes up with the best reason they are a mortgage pro. You may submit text (no more than two sentences), a picture with text, or a video. Entering the contest is a simple. You must start your post with "I am a #mortgagepro because…" to be a valid entry. Enter today by posting your reason to Facebook, Twitter or Instagram.
---
Will Congress Risk Government Shutdown Over CFPB?
In the latest House Appropriations bill, passed by the subcommittee, CFPB funding would come under Congress, not the Federal Reserve. There are a lot of other things in the bill that could create a standoff between the President and Congress which could lead to a government shutdown. It will be interesting to see what stays. Since the President faces no more elections, the bets are very little that he doesn't like.
---
SBA Shows a Lot of Crooks Are In Business
The Small Business Administration reported to Congress this week. A lot of the report deals with fraud. I like the one where a business owner filed tax returns showing a healthy profit and sold the business. After the sale, he filed an amended return so he wouldn't have to pay so much taxes. The business failed and I suppose he is jailed. He probably would have gotten away with it except he tried to save money by filing an amended return.
---
State Issues
►Hawaii informs us that a broker was fined for not having someone who could access all records in the office during regular business hours. They were told this can't be just a receptionist and even an LO wouldn't have access to all records. Hawaii has a brick and mortar requirement. They appear to want quite a bit more than brick and mortar … maybe a thatched roof?
►Folks in Georgia are moving forward to re-establish an association for brokers and originators. If you would like to join the effort, please contact Alex Beadle at (404) 900-3977 or e-mail [email protected].
►Texas is looking to start a statewide association again. The state has a number of strong chapters that want to join together to enhance their lobbying efforts. A state association could also hold large conferences.
►Be certain to join your state association as well as NAMB. States are still passing laws that can be very damaging to our industry.
---
Rate Outlook
The big news that is still resonating is that payrolls rose 280,000 vs. the expected 225,000 plus the two prior months were revised upward by 32,000 jobs. Average hourly earnings were also up. This is the news the Fed said it was waiting for to raise rates.
The Boston Fed president says he doesn't share the optimism some have about the second half of the year. In a recent speech, Eric Rosengren says the low GDP and low inflation do not justify tightening economic policy, a move away from merely watching employment.
The New York Fed President took the other side of the coin and said the jobs report last week more or less ensures a rate hike later this year. He said it will be a mild and slow increase.
Meanwhile, some on Wall Street are predicting 10-year treasury yields, which is where mortgage rates generally fall, will drop from 2.4 percent to 2.1 percent by year-end. Sometimes that happens, even when the Fed raises its discount rate.
Today, rates recovered a little with jobless claims at 279K versus the expected 277K.
Retail sales rose 1.2 percent versus the expected 1.1 percent increase. Neither was much different than expected but that was actually good news.
Rates are nearly two points worse than they were two weeks ago. That will dampened refinance activity but may not significantly impact purchases yet.