News From NAMB: June 30, 2016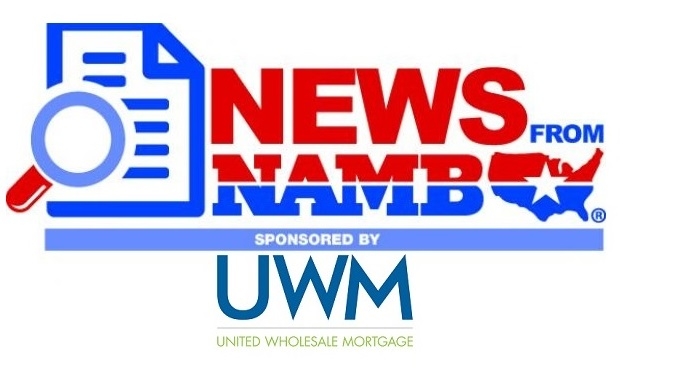 You may have noticed that News From NAMB is not just links to other media stories but also goes to primary sources. News From NAMB is different because we find important information that may not be reported elsewhere and we comment on why it is relevant to you, often in a fun way. Best of all, it is free to NAMB members. News From NAMB is sponsored exclusively by United Wholesale Mortgage. 
United Wholesale (Advertisement)
UWM's Elite pricing now starts at 740 FICO — so you can offer more of your clients some of the industry's best rates and pricing while providing access to industry-leading turn times, direct access to underwriting and award-winning technology. Elite programs are available for Conventional, High Balance and ARM loans with loan amounts from $250,000 up to county loan limits and LTVs of up to 80%. Learn more at UWM.com.
---
Big Bank Share of FHA Refis Drops to 6%
Big banks commanded a 60% of the FHA refinance market not long ago. That has dropped to a current share of just 6%. Almost as dramatic was the FHA purchase share which dropped from 65% to 20%.  Banks also don't get Community Reinvestment Act credit for refinances plus they still get sued under the False Claims Act. Not hard to see why they want out of FHA.
---
Freddie Report Says, "Ignore The Negative News"… Kind of
We have seen some economic news over the past month that is worrying quite a few people. Only 38,000 jobs were created in May, not enough to keep up with population growth. Britain has turned Europe upside down by leaving the Eurozone. Freddie Mac says, "Don't worry. There are plenty of jobs for those who are looking. The economy will do fine." The biggest concern is there aren't enough houses to go around. People have plenty of untapped equity so it is unlikely many will go underwater in a downturn. On the negative side, Freddie thinks the homeownership rate could drop even further. They believe millions of older American will sell their houses and become renters. Some people think the rate could drop to 50%.
---
Quicken is Offering 1% Down Program
It hasn't gotten a lot of publicity but Quicken Loans is offering a 1% down conventional loan program. It is actually part of Freddie Mac's Home Possible Advantage program. Quicken requires 1% from consumer and they give the consumer a 2% grant, so the client has 3% equity immediately. It is only available for purchases and the borrower must have a 680 or better score and 45% DTI ratio. It seems SRP/YSP has filtered its way into down payments but lender comp still has not. The question is "Why?"
---
Ginnie Mae Passes Freddie Mac
Ginnie Mae has now passed Freddie Mac as the 2nd largest issuer of agency residential mortgage-backed securities. Both had 27.6% of the market but Ginnie's number were slightly larger. Fannie Mae is still way ahead with 44.6% if the market.
---
Clinton VP Picks Heavy on Housing Finance
According to the Washington Post, Hillary Clinton has narrowed down her choices to three potential running mates, Elizabeth Warren, Julián Castro, and Tim Kaine. Warren needs to explanation, Castro is HUD secretary, and Tim Kaine is the junior senator from Virginia. Castro has denied being vetted. Some see Thomas Perez, Secretary of Labor, as an outside potential. Perez has been very anti-mortgage. He tried to eliminate mortgage brokers from Montgomery County, Md. and was involved in the rules that created employee status for originators.
---
28% of Mortgages Have Rate Greater Than 4.5%
Wells Fargo has predicted refinances would be 40% of mortgage volume in 2016.  That was before Brexit which has sent mortgage rates to levels not seen in years. Corelogic says 28% of the current mortgages have a rate higher than 28%, making them prime targets for rate and term refis. There will always be those who will want cash-out or want to reduce the term. If rates hold, this will be a very good year for refinancing.
---
There is a Broker Blacklist
Although I had never heard of it, it turns out there is a list of brokers that some lenders use to blacklist brokers. One can get on the list for nefarious acts or having multiple identities but can also get on the list for filing a false report online about the lender when things don't go the broker's way. Two reports of offenses (from different lenders) is required before a broker is blacklisted.
---
Could You Pay a $10.6 Million Dollar Fine?
The CFPB and DOJ just entered into a discrimination settlement against BancorpSouth for mortgage discrimination. Mortgage companies would do well to check to see if they may be doing the same things. First, testers said African-Americans were not treated as well. They also charged the bank didn't have offices in minority areas of the city and didn't advertise in those areas. Employees were given wide discretion to make credit decisions on mortgage loans. There was even an audio recording where minorities were discussed. It may have been officially recorded or someone may have used their cellphone.
---
Home Prices Nearly at 2006 Peak
It seems 2006 home prices that were labeled "a bubble" really weren't. It was just that too many of the wrong people received loans. The proof is that home prices have rebounded to the same levels that we had in 2006. Homes are a great investment, with a 5.4% gain projected this year by Black Knight. Case-Shiller reports similar results. That is $21,600 gain on a $400,000 house in just a year. Sure beats savings interest rates.
---
A Lot of FHA-Approved Lenders Only Do FHA Occasionally
Even though FHA has a ton of guidelines and rules, many FHA-approved lenders only occasionally submit loans. That was revealed when the new appraisal portal was required. It turns out about a third of FHA lenders haven't used the appraisal portal, even if they are approved to do so. They just don't do the FHA volume to order appraisals every day or so.
---
Supreme Court to Hear Reverse Redlining Case
The city of Miami sued Wells Fargo, Bank of America, and Citi for targeting minorities for sub-prime loans. They blamed the banks for a rash of foreclosures that they claim harmed protected classes in the city and the city in general. Citi isn't appealing but Wells and B of A are pushing on and the Supreme Court has agreed to hear the case. The issue at hand is not whether the banks should have to change their policies or even compensate damaged parties. Miami wants money for the city treasury. They say the city lost tax revenue and suffered urban blight that cost the city money.
---
Supreme Court to Decide if You Can Sue Fannie Mae
Back when appraisals were taken from originators in HVCC, NAMB sued Fannie Mae. The court threw it out because Fannie was in conservatorship and it appears courts think you can't sue them. Despite loss at the district court and appeal level, the issue has been accepted by the Supreme Court. Could be interesting if the Supreme Court says you can sue them.
---
Great Golfing This Year at NAMB National
Royal Links Las Vegas has recreated 11 of the most fabled holes in the world of golf all into one course. You can play the "Postage Stamp" at Royal Troon and the "Road Hole" at St. Andrews and other holes from world-famous courses. This is a once-in-a-lifetime golfing opportunity with all proceeds going to NAMB's Legislative Action Fund.  It's just five-minutes from the Las Vegas Strip. Join NAMB on Sunday, September 25, 2016. This could sell out so register online to ensure your place. Onsite registration begins at 6:30am PT and Shotgun start is promptly at 7:00am PT.
---
Rate Outlook
Why is Brexit causing such low rates?  Most experts agree that this will slow the world economy. There is also a consensus that it may spill over into the U.S. economy and will postpone any thought of a Fed rate hike. Now, French, Dutch, Italian and Danish politicians are calling for referendums on their countries' participation in the European Union.
But, is Brexit that big of a deal? The U.S. Stock market certainly don't think so, regaing nearly all that was lost after the news. A LinkedIn post by one of the President's top economic advisors paints a pretty rosy picture for Britain and the Eurozone three years down the road. Rates are also creeping back up.
This week, jobless claims were about the same at 268,000.  PCE inflation came in at .2% which equates to an annual rate of 1.6%, nothing to worry about.
Month-over-month home sales declined by 3.7% and dropped .2% from last year. This was also the first time in nearly two years that year-over-year home sales declined. This is an alarming trend that could mean home sales, one of the strong points in the economy, are weakening.
---
---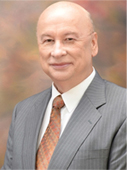 John Councilman, CMC, CRMS of AMC Mortgage Corporation in Ft. Myers, Fla. is immediate past president of NAMB—The Association of Mortgage Professionals. He may be reached by phone at (239) 267-2400 or e-mail [email protected].