News From NAMB: June 23, 2016
You may have noticed that News From NAMB is not just links to other media stories but also goes to primary sources. News From NAMB is different because we find important information that may not be reported elsewhere and we comment on why it is relevant to you, often in a fun way. Best of all, it is free to NAMB members. News From NAMB is sponsored exclusively by United Wholesale Mortgage. 
United Wholesale (Advertisement)
UWM's Elite pricing now starts at 740 FICO—so you can offer more of your clients some of the industry's best rates and pricing while providing access to industry-leading turn times, direct access to underwriting and award-winning technology. Elite programs are available for Conventional, High Balance and ARM loans with loan amounts from $250,000 up to county loan limits and LTVs of up to 80%. Learn more at UWM.com.
---
---
Huffington Post Says Dodd/Frank is Guilty of Redlining
It is strange to see a story in a liberal publication like the Huffington Post claim Dodd/Frank is harming the people it was designed to protect. The article states, "This consumer protection legislation mandated untenably low caps on the fees which lenders could charge to originate loans on $50,000-and-under homes. In response, most lenders set minimum loan amounts of $50,000. As a consequence, lenders refuse to originate loans in predominantly minority and typically inner-city neighborhoods where home values are often below $50,000. Thus, as the rest of the country's home markets rebound, America's poorest communities sink further and further underwater." This is precisely what NAMB has been saying all along and is the reason for H.R. 3393. Call your Democrat congressperson and point them to this article. Ask them to cosponsor H.R. 3393.
---
Housing Groups Say It is Time to Kill LLPAs
Twenty-six major housing groups have written a letter to FHFA Director Mel Watt asking him to either reduce or eliminate loan-level price adjustments (LLPAs) and guarantee fees charged by Fannie Mae and Freddie Mac. The groups point out that the fees have nearly doubled over the time since the meltdown while delinquencies have dropped.
---
Ignorance Causes Many Not to Own Homes
In its most recent survey, Wells Fargo found that 40% of those surveyed believe a 20% down payment is required to buy a home.  62% believe a consumer must have a "very good credit score" to buy a home.  91% say getting a home loan should be a thorough enough process to ensure the borrower understands what they're getting into, and 90% say potential mortgage borrowers should have to prove they can afford a loan.  Good news for MLOs; 81% prefer to have a personal connection with their lender, knowing someone is there to answer questions.
---
First-Time Buyers Surge
First-time buyer volume continued its double-digit increases by surging 15 percent in May from the year-earlier level according to the American Enterprise Institute (AEI). The good news is that first-time buyers accounted for 59.1 percent of primary owner-occupied home purchase mortgages with a government guarantee, up from 58.7 percent in May 2015.  The bad news is that AEI says the risk score for these buyers also rose.
---
Closing Costs Continue to Rise
It seems closing costs have no limit.  They have been steadily rising for the past 8 years, mostly due to government charges and compliance costs. First American reports settlement costs jumped $184 in the 2nd quarter of 2016 alone.
---
MGIC CEO Says Government Needs to Rethink FHA
MGIC, one of the largest PMI insurers, is unhappy with FHA's mission creep.  Patrick Sinks, MGIC's CEO, says FHA's mission is to assist underserved households to attain affordable homeownership.  But, FHA is straying from that mission. According HMDA data, 42% of FHA borrowers earn greater than the area median income and could obtain private mortgage insurance.  Now that FHA is believed to be getting ready to cut premiums once again, those numbers could jump.  The real culprit may be Fannie and Freddie who keep allowing FHA to leapfrog them in areas like short sale and bankruptcy time frames and credit scores.  Why Congress exempted FHA from the mandatory 78% cutoff is another question.
---
Fannie Mae Sets New DU 10.0 Release Date
Fannie Mae has pushed back the release date of DU 10.0 until September 24th. DU 10.0 was originally scheduled to release in June but complications pushed it back 3 months. 10.0 will implement trended credit data as well as the ability to use the AUS to approve borrowers without a score.
---
Brokered Loans Still More Complicated Under TRID
Even though the CFPB has admitted that borrowers get greater protections when using a broker, compliance is slightly more difficult under TRID.  It is more difficult for brokers to shop the loan later in the process which can harm borrowers.  Because there may be both the lender and the broker performing functions, compliance is somewhat trickier.
---
Bill Introduced Requiring Congress to Approve CFPB Rules
Congressman Roger Williams (R – Austin), a member of the House Financial Services Committee, has introduced the CFPB Accountability Act to require congressional authorization for any CFPB ruling that would have an economic impact of $100 million or greater.  Committee chair, Jeb Hensarling, has offered his support to the bill.
---
Dodd/Frank #2.  Barney is Back
Dodd/Frank is shaping up as one the major battles in campaign 2016.  Republicans are promising to roll back many provisions of Dodd/Frank in their "Better Way" agenda. Meanwhile, Hillary Clinton is promising to expand Dodd/Frank. Clinton advisor Gary Gensler says, "While Republicans attempt to roll back measures that protect consumers and curb excessive risk-taking on Wall Street, Hillary Clinton will fight to defend Dodd-Frank and go beyond it, with tough new rules, stronger enforcement, and more accountability." To help create her agenda, Clinton has been getting input from none other than Barney Frank.
---
Angelo Mozillo Escapes the 2nd Time
Angelo Mozillo, the Chairman of Counrywide and the poster child of the mortgage implosion, learned he will not be sued civilly by the Justice Department. According to Bloomberg, the Justice Department sent a letter to Mozillo, informing him that it isn't moving ahead with any action against him. In 2010, Mozillo paid a $67.5 million penalty to the Securities and Exchange Commission, without admitting or denying wrongdoing. Much of that was covered by Bank of America. This also appears to close any action against former Countrywide executives as well.
---
Cordray Accused of Helping Trial Lawyers
Richard Cordray is being accused of creating regulations that were designed to help trial lawyers, a long-time Democratic constituency. Some conservative groups say Cordray's CFPB arbitration rule was a bone to trial lawyers who heavily supported him in his bids for attorney general in Ohio. Some go so far as to say he is collecting favors from them for a bid to become Ohio governor when his term ends in 2018.
---
CFPB Loses 2 In a Row
In attempts to extend its authority, the CFPB went after private colleges accreditors and against a structured settlement company. You've seen the ads where a company will buy out your annuity or settlement.  Courts have ruled the CFPB lacks authority in these areas.
---
Storm Is Brewing' in U.S. Commercial Real Estate
PIMCO, the giant bond firm that invests in commercial real estate says values could drop as much as 5% in the next 12 months alone. Slowing growth in China, lower oil prices, and debt maturities all will have an impact. But don't be too alarmed, values will still be higher than a year ago.
---
Big Banks Hate Trump, Possibly More Than Clinton
Big banks Wells Fargo and Chase have announced they won't be sponsors of the Republican national convention this year. They have not publicly said it is about Donald Trump but that is presumed. Rumors are his comments about Hispanics are one of the reasons.  Reports say Wells Fargo will be a sponsor of the Democratic convention.  Big companies give to conventions so they can schmooze with state and federal officials.
---
Great Golfing This Year at NAMB National
Royal Links Las Vegas has recreated 11 of the most fabled holes in the world of golf all into one course. You can play the "Postage Stamp" at Royal Troon and the "Road Hole" at St. Andrews and other holes from world-famous courses. This is a once-in-a-lifetime golfing opportunity with all proceeds going to NAMB's Legislative Action Fund. It's just five-minutes from the Las Vegas Strip. Join NAMB on Sunday, September 25, 2016. This could sell out so register online to ensure your place. Onsite registration begins at 6:30am PT and Shotgun start is promptly at 7:00am PT.
---
Rate Outlook
Hidden in the Federal Reserve's statement last week was a super-important phrase about mortgages. "The Committee is maintaining its existing policy of reinvesting principal payments from its holdings of agency debt and agency mortgage-backed securities in agency mortgage-backed securities and of rolling over maturing Treasury securities at auction, and it anticipates doing so until normalization of the level of the federal funds rate is well under way. This policy, by keeping the Committee's holdings of longer-term securities at sizable levels, should help maintain accommodative financial conditions." 
That phrase mans the Fed intends to remain the major buyer of Fannie/Freddie mortgage-backed securities into the immediate future.  That will virtually guarantee low mortgage rates irrespective of what the FOMC does with short-term rates.
Today, Brits are voting whether to stay in the European Union (Brexit).  Polls say it is a dead heat.  We won't know the result for certain until Friday, even though British polls close at 5 PM U.S. Eastern time.  If Britain opts out, predictions range from a slow collapse of the Union to having little or no effect.  A collapse would certainly have international ramifications.
Economic news this week was about the same as it has been. The biggest economic piece for the week is jobless claims which improved a little.  Experts expected 275,000 and only 259,000 filed new claims.  New home sales are still flat at 551,000 vs. the expected 560. 
---
---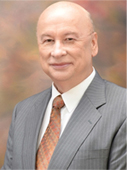 John Councilman, CMC, CRMS of AMC Mortgage Corporation in Ft. Myers, Fla. is immediate past president of NAMB—The Association of Mortgage Professionals. He may be reached by phone at (239) 267-2400 or e-mail jlc@amcmortgage.com.