News From NAMB: June 25, 2015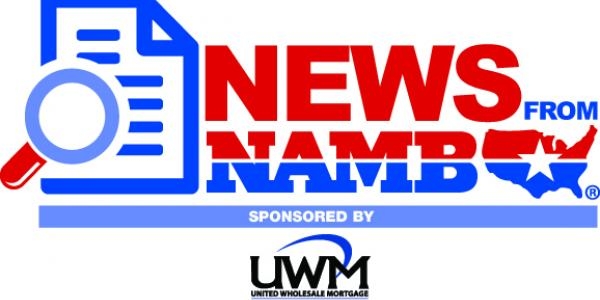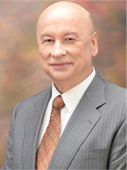 You may have noticed that News From NAMB is not just links to other media stories but also goes to primary sources. News From NAMB is different because we find important information that may not be reported elsewhere and we comment on why it is relevant to you, often in a fun way. Best of all, it is free to NAMB members. News From NAMB is sponsored exclusively by United Wholesale Mortgage. 
United Wholesale Wants Your Prime Loans (advertisement)
United Wholesale is the place to send your best loans. United offers the Elite Program for your top-tier borrowers! UWM offers you some of the best conventional and government rates and pricing in the industry. UWM's Elite program allows you to close quickly, while generating solid referrals. Ask a UWM account executive about the Elite program. It will make you stand out among competitors.
---
Why Was TRID Rule Delayed… Now What?
Under the Congressional Review Act, any rule must be submitted to Congress and the GAO for review 60 days prior to implementation. It appears the GAO caught the fact the rule hadn't been submitted and notified the CFPB. The CFPB said it could delay the rule by two weeks, but is choosing to delay it for two months, until Oct. 3rd. The CFPB released a rule update that took 23 pages to say "We are delaying the rule." There will be a brief comment period of 30 days before release but no real changes are anticipated to come from that. Nevertheless, we can certainly make our voices heard. Whether the CFPB will implement true delayed enforcement still remains a question. There are those who insist this was all part of the CFPB plan all along.
---
---
Supreme Court Upholds Disparate Impact
The Supreme Court said in a 5-4 decision that disparate impact can be applied to Fair Housing laws. The court was locked in a contentious battle that resulted in the narrow decision. The case claimed that Texas violated the 1968 Fair Housing Act. As predicted by many legal scholars, disparate impact would be recognized but with some limitations. The court explained, "disparate-impact liability has always been properly limited in key respects that avoid the serious constitutional questions that might arise under the FHA, for instance, if such liability were imposed based solely on a showing of a statistical disparity." So, the final word is statistics alone don't support a disparate impact violation but they can be used unless it can be proven everything possible was done to create equality.
---
---
CFPB Investigating BankRate
BankRate, the paid publisher of mortgage rates, is under investigation by the CFPB according to filings with the SEC. It appears the CFPB wants information on the company's quality control process for its mortgage rate tables. Could this mean advertising media could be held liable for false information contained in ads or does the CFPB think the ads themselves are not compliant? It seems obvious the CFPB thinks information in the rate tables warrants a deep investigation.
---
---
MBA Chief Says We Are In a Housing Crisis
MBA President, Dave Stevens, posted a warning statement on LinkedIn stating we are in the middle of a housing crisis. Notice he said "housing crisis" not mortgage crisis. Stevens points out that many people are forced to be renters and there is even a shortage of that. In essence, he is blaming how the CFPB is regulating and he ultimately blames the President for having no focus on homeownership opportunity. He claims the CFPB's policy of regulating by enforcement leaves everyone with no clear idea of what is legal and what is not so only the safest mortgages are made. Did the former Obama appointee switch allegiance? It appears Stevens is influenced by the newly formed J. Ronald Terwilliger Foundation for Housing America's Families, a non-profit organization dedicated to promoting more effective national housing policy.
---
---
FHA Announces Defect Taxonomy
Before you head for your dictionary, taxonomy simply means to identify and put in categories. Currently, FHA uses 99 different codes to categorize defects in loans. The taxonomy, once implemented, will bring this down to nine distinct defects that will also have extra data that will identify the source and cause of the defect. For example, right now, FHA may have a half-dozen codes that essentially say the income was insufficient. The taxonomy for each loan will be shared with the mortgagee to show weaknesses in their processes. It will not stop legal action, especially if FHA sees a pattern.
---
---
CFPB Releases Top 10 Compliance Problems
In its Summer of 2015 Supervisory Highlights, the CFPB outlines areas where they see problems. Quite a few are continuing problems. Many do not apply to mortgages but those that do could cost companies millions.
---
---
Did Bank Regulators Accept Sexual Favors?
Last week, we reported on an article by Maxine Waters on American Banker's web site. A commenter on why no charges were filed against big banks, claimed the regulators looked the other way rather than reign in banks leading up to the crisis because they were given sexual favors. Another commenter agreed with him. Very interesting.
---
---
Wharton Scholars Say Sub-prime Didn't Create the Crisis
According to the study's authors, both the government and the press made sub-prime mortgages the scapegoat when it was actually just as much prime mortgages that caused the meltdown. The researchers claim lack of equity completely accounts for the foreclosure propensity of prime borrowers as well as sub-prime. They also posit that race, income and speculators did not play a meaningful role. The study is available online for $5.
---
---
Quicken Fined $500,000 for Using VA Seal Similarity
Washington State fined Quicken for using an emblem that looks like the VA seal and saying "Governed by: United States Veterans Department." They also claim Quicken advertised a bought-down rate without disclosing it and not properly displaying the APR. One must wonder if other states will follow. Quicken defended themselves against the charges.
---
---
The CFPB Is an Agency That Listens?
So say minority advocacy groups in San Francisco. In an article in the San Francisco Bayview, a Black newspaper, the CFPB is heaped with accolades. The director and his top staff traveled to California to understand what is important to communities of color. One of the most interesting comments in the article is that one in five Californians is not proficient in English. The writer's answer is for lenders to accommodate rather than have these folks learn English. It's interesting to see how we view things depending on the perspective.
---
---
Interest-Only Makes a Comeback
The nation's second largest wholesale lender, United Wholesale, plans to unveil a new interest-only ARM next month. Borrowers would qualify based on the amortized payment but choose to have a lower payment for a while for personal reasons. Homebuyers will need to put down 20 percent and have a credit score of 720+. Recently, these loans have only been available to jumbo borrowers. United will make the program available to non-jumbo borrowers. A Wall Street firm is one of the investors. Mat Ishbia, UWM president, says Wall Street is very favorable again to wholesale product.
---
---
Desktop Underwriter is Now Free
Following in the footsteps of Loan Prospector, Fannie Mae's Desktop Underwriter is free retroactively to June 1, 2015.  Every dollar counts these days.
---
---
CFPB Asks (Warns?) Google to Help Find Violators
The CFPB has asked Google and other search engines to help find companies who are scamming people searching for student loans. The CFPB says a large number of people are making false promises in advertisements. These appear to be advertisers rather than actual student loan providers who charge high upfront fees for dubious services. Could the CFPB hold Google liable for violations? Has the CFPB asked Google to find similar misleading ads for mortgages?
---
---
Are You Exempt From TILA if You Make Five or Fewer Loans?
CUNA, the Credit Union National Association, pointed out that the CFPB changed wording in their Small Entity Compliance Guide that has not been explained. The 2014 Guide stated, "Consistent with the current rules under TILA, the rule also does not apply to loans made by a person or entity that makes five or fewer mortgages in a calendar year and thus is not a creditor." CUNA discovered the Guide was updated this month and now says, "Consistent with the current rules under TILA, the rule also does not apply to loans made by a person or entity that is not a creditor."
---
---
CRA Back With a Vengeance
CRA was blamed for a sizeable chunk of the financial meltdown. This is where banks are required to loan to their local communities. Just because a bank has a good CRA record doesn't mean it is lending to the minority and poor neighborhoods in its area. Recently, banks like Valley National of New Jersey, have been required to change their CRAs to put a sizeable chunk back into their less affluent neighborhoods. Valley had a high CRA rating but was rated poor in serving low-income areas. The question is whether those loans will perform well. 
---
---
Appropriations for CFPB Stalls in Senate
Republicans included a change in how the CFPB is funded from the Federal Reserve to Congress in the latest appropriations bill. Along with other issues, that hit a sour note with Democrats. Sen. Brian Schatz of Hawaii summed it up, "There's no appropriations bill that we're going to support the motion to proceed on." 
---
---
House Holds Hearing on CFPB Employment Bias
Robert Caudwell, who is suing the CFPB for discrimination due to sexual orientation, will be testifying before Congress today. Cauldwell says, "You have to get your house in order before you can clean someone else's." In his testimony, Caudwell states, Non-promotion and poor performance reviews are just the start. When employees file complaints, the CFPB reaches into their past to dig up irrelevant information and use it against them."
---
---
Please Tell Us, Do You Want More Lending or Less?
The U.S. Chamber of Commerce made an interesting statement in testimony before the House Financial Services Committee. Jess Sharp, their managing director testified, "Too many regulators, including the Bureau, have a stake in regulating the housing market," he said. "These regulators do not seem to be able to get on the same page about whether we need more or less lending. They variously encourage lending broadly to enable more consumers to share the dream of homeownership but also attack lenders who lend to consumers who subsequently default. This regulatory chaos is bad for the market and bad for consumers."
---
---
Win a Free Trip to Las Vegas!
NAMB is offering you chance to win a free to trip to NAMB National in Las Vegas this October. The prize goes to the person who comes up with the best reason they are a mortgage pro. You may submit text (no more than two sentences), a picture with text, or a video. Entering the contest is a simple. You must start your post with "I am a #mortgagepro because…" to be a valid entry. Enter today by posting your reason to Facebook, Twitter or Instagram.
---
---
Rate Outlook
If everything continues as-is, many economists are predicting a Fed rate hike of 0.25 percent in September and 0.125 percent to 0.25 percent again in December. Others are betting on a 0.375 percent increase in December. The question is, "Will employment and inflation continue as-is?"
Supposedly, today was the day they were going pull the plug on Greece. Now, it's Tuesday. Not only is the Greek government not paying its bills, a report in Financial Times says 70 percent of Greeks have stopped paying their mortgages and consumer debt. 
The Office of Financial Research still shows moderate risk in the financial markets.
Today, Personal Income up 0.5 percent as expected, outlays up 0.9 percent, vs. the expected up 0.7 percent, PCE core inflation up 0.1 percent as expected, weekly jobless claims 271K, expected 272K.  That was read by the markets as keeping the Fed rate hikes on target so rates are worse by ¼ point at this time.
The only major news tomorrow is consumer sentiment which isn't likely to change things much.